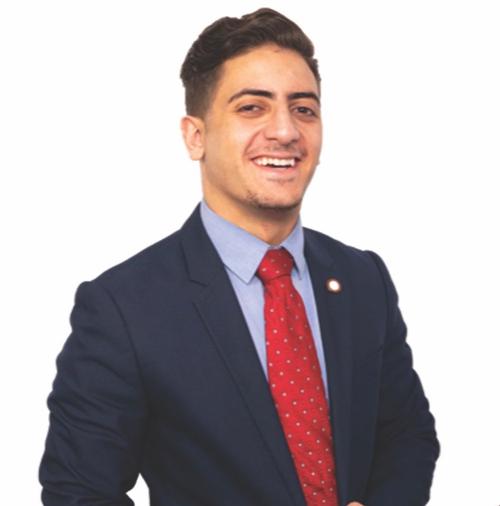 Name: Rabih AbuismailBirthplace: Beirut, Lebanon
Family: Older sister and younger brother, both of whom graduated from Spotsylvania schools.
Background: Rabih received his bachelor's degree from the University of Mary Washington in Political Science with a concentration in International Relations. Rabih has interned at Sen. Glen Sturtevant's office and Congressman Dave Brat's office. He has also worked on multiple campaigns across Virginia. He has also assisted his family in running numerous restaurants. Volunteered at Salem Fields Community Church. Through his family's businesses, Rabih has also assisted in aiding the local homeless population.
Have you ever been charged with or convicted of any crimes? NoTop three campaign issues:
School safety: Working with the local Sheriff's Office to provide a safe learning environment for students and staff.
Communication: Keep an open channel of communication between parents, schools, and elected officials.
Allocation of funds: Make sure funds are allocated properly where they are most needed, i.e., classroom supplies and teacher salaries.
Adele Uphaus-Conner: 540/735-1973
@flsadele