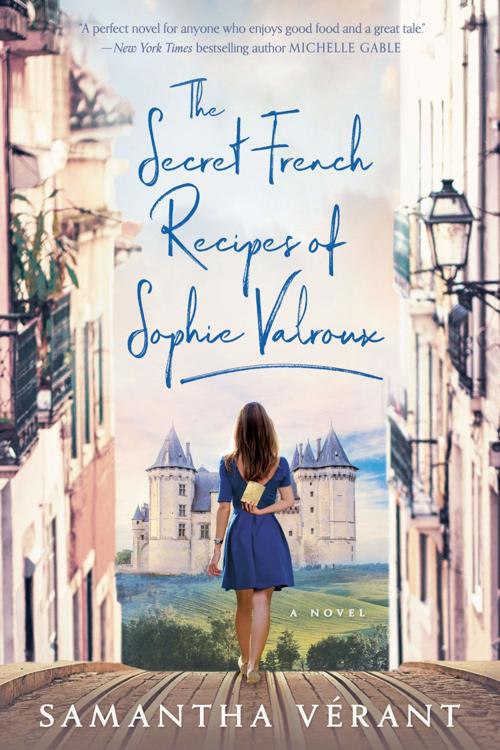 All Sophie Valroux ever dreamed of was to be the head chef of a three-star Michelin restaurant.
She discovered her passion for cooking during summer visits to her maternal French grandmother's chateau. There, the formidable Odette taught her the foundation for a brilliant culinary career that led Sophie to graduating first in her class from the Culinary Institute of America.
At the start of the novel, she's working at a famous two-star Michelin restaurant, Cendrillon, in New York, and the entire staff is waiting with palpable excitement to see if the chef and restaurant are to be awarded their elusive third star. Tragedy and betrayal are what Sophie discovers, and after a painful accusation, she finds herself thrown out of the restaurant. Her name tarnished and her reputation in ruins, she becomes a culinary pariah, an exile no kitchen is willing to employ.
Depressed and unsure of herself, she crosses the Atlantic to her grandmother's estate in the south of France. Her deceased mother's cold and chaotic upbringing left its own internal struggle, so Sophie is determined to confront Odette, searching for answers as to why her mother neglected her so. She arrives at her grandmother's chateau, a beautiful and impressive structure, and uncovers the importance of her family and their business not only for food, tourism and hospitality, but also for the neighbors and local economy, as well.
As Sophie's life unfolds in her new home, she finds herself blossoming in ways she never expected. Throughout her trials and discoveries, when conflict threatens her world again, Sophie finds herself more than ready for the challenge, ultimately finding happiness and success in ways she never expected before.
"The Secret French Recipes of Sophie Valroux" by Samantha Verant is not just a tale of following one's dreams. It's a story of persevering and succeeding when those dreams are seemingly crushed and shattered. With food descriptions and detailed recipes that will make the reader salivate in every chapter, this novel epitomizes the French noble spirit of success and jubilation despite life's constant twists and turns.
David Arndt, a former Fredericksburg resident, now lives in Honolulu.
David Arndt, a former Fredericksburg resident, now lives in Honolulu.
Be the first to know
Get local news delivered to your inbox!