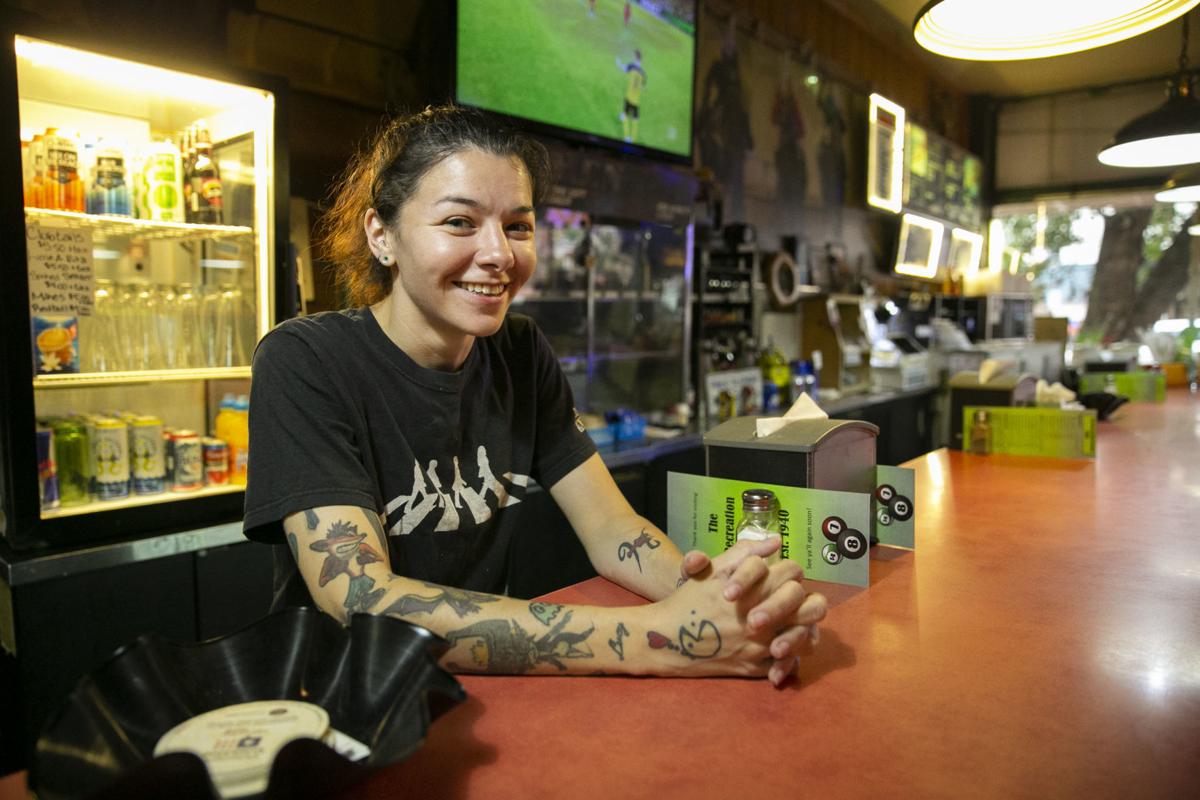 A nearly 80-year-old downtown Fredericksburg institution is getting new owners, a longer name and an expanded schedule of live music.
Melissa and Keith Anderson, who've been helping to bring more bands to the Recreation Center at 213 William St., have purchased the business from longtime owner Victoria Phillippe and renamed it Recreation Center FXBG.
"We've been bringing live music there for the past four years," Melissa Anderson said. "We've seen what it can do for the community and local musicians, and have grown to love the place."
She said Phillippe had a number of other offers, but turned them down because they involved changing the place. One potential buyer wanted to gut the space and turn it into a brewery.
"We want it to stay the same, for the most part, because it is a legend," Anderson said.
Recreation Center FXBG will continue selling its famous pool room chili and serving it over hot dogs, just like James Virvos did when he opened the Recreation Center on May 12, 1940, she said. Back then, hot dogs, hamburgers and soft drinks were a nickel apiece. Beer was a dime a bottle.
"We might expand the menu, but will keep its staples," Anderson said. "The chili will remain delicious. We got the recipe."
Virvos, who'd blend the same spices that gave his chili its bite into his hamburgers, retired decades ago and turned the business over to his son Tommy Virvos. For about the last 30 years it's been owned by Phillippe, who's been bringing in live bluegrass bands a couple times a month.
The Andersons and their band first played there in November 2015, and then convinced her to let them bring in other bands four or five months later, Melissa Anderson said.
"We were having fun and it was kind of a mutual 'Let us show you what we can do,' " she said. "She was getting a full building."
The Recreation Center offers live music—mainly country and rock cover bands—with no cover charge on Fridays. There is a cover charge on Saturdays when there are performances by several bands ranging from punk to rock to metal to acoustic.
Anderson said that they've begun expanding the live music offerings to four nights a week, with an open mic on Wednesdays and an open jam on Sundays. They've also got a show coming up Tuesday, Aug. 27, and one that will be held on a Thursday in September.
She said they'll continue offering country and bluegrass music, and are reaching out to more rock and folk music groups. If they can find musicians who play jazz, they'll add that, too.
"This is definitely awesome, one of the best places to play," Anderson said. "Since we starte d, people up and down the East Coast have contacted us because they want to get here because people love them and they want to show their support."