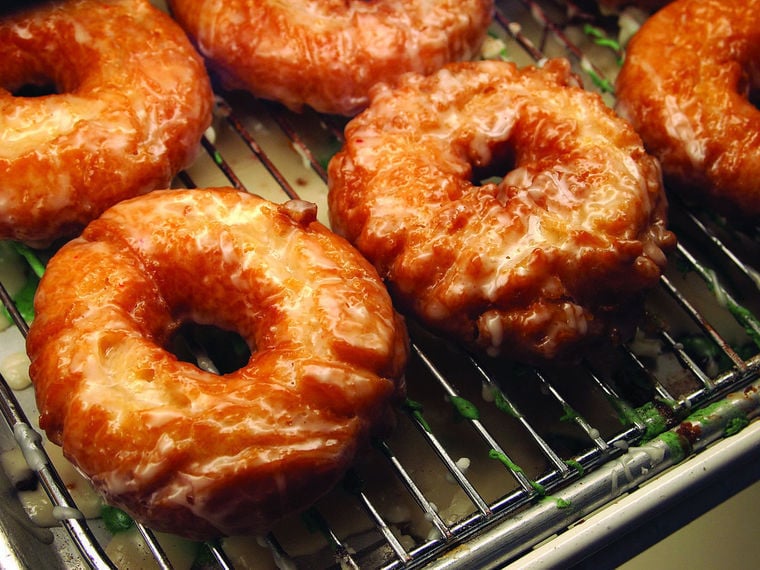 The two Sugar Shack Donuts locations in the Fredericksburg area are no more—the shops became Freddy Donuts effective Dec. 24.
"We're just a couple of little mom and pop shops and we thought it was good timing to change the name," said Edwin Grimes, who owns the Fredericksburg and Stafford County doughnut shops with his wife, Heather.
According to State Corporation Commission filings, the Freddy Donuts LLC was formed on Nov. 13, though Ian Kelley, Sugar Shack founder and CEO, said the decision to change the name was Sugar Shack's and came after the Fredericksburg area franchise owners "violated their license agreement."
"Their license to use the Sugar Shack brand name and recipes has been terminated due to a contractual violation. They are no longer a part of the brand," Kelley wrote in an email to the Richmond Times–Dispatch.
Grimes declined to respond to Kelley's comment, but said they have tweaked the recipes in his stores to their own vegan-based yeast doughnut recipe.
"I think they're even better," he said.
The changes at the Fredericksburg-area locations come a few weeks after the Richmond-based doughnut chain shuttered its Charlottesville and Virginia Beach locations and amid two pending lawsuits, one against Sugar Shack and one against Kelley.
Grimes said the pending suits and other social media stories were a factor in his decision to change the doughnut shops' names.
"It's family-run business," Grimes said of this stores, noting that his adult son, Ed, manages the Stafford store and his teenage daughter, Olivia, regularly pitches in. "It's a big deal for us. [Freddy Donuts] was 30 years of life savings."
The first Sugar Shack location opened on Lombardy Street in Richmond's Carver District in June 2013. There are now four Richmond-area locations with one in Chesterfield, Henrico and Hanover counties and four more in Northern Virginia and Washington, D.C., which operate as Sugar Shack DMV and are co-owned and operated by former Del. K. Robert Krupicka Jr., D–Alexandria. Krupicka could not be reached for comment.
Grimes opened the Fredericksburg doughnut shop in 2015 at 801 William St. and a second location the following year in Stafford at 428 Garrisonville Road. Those locations, as Freddy Donuts, are open daily.
(804) 649-6321
Twitter: @KarriPeifer