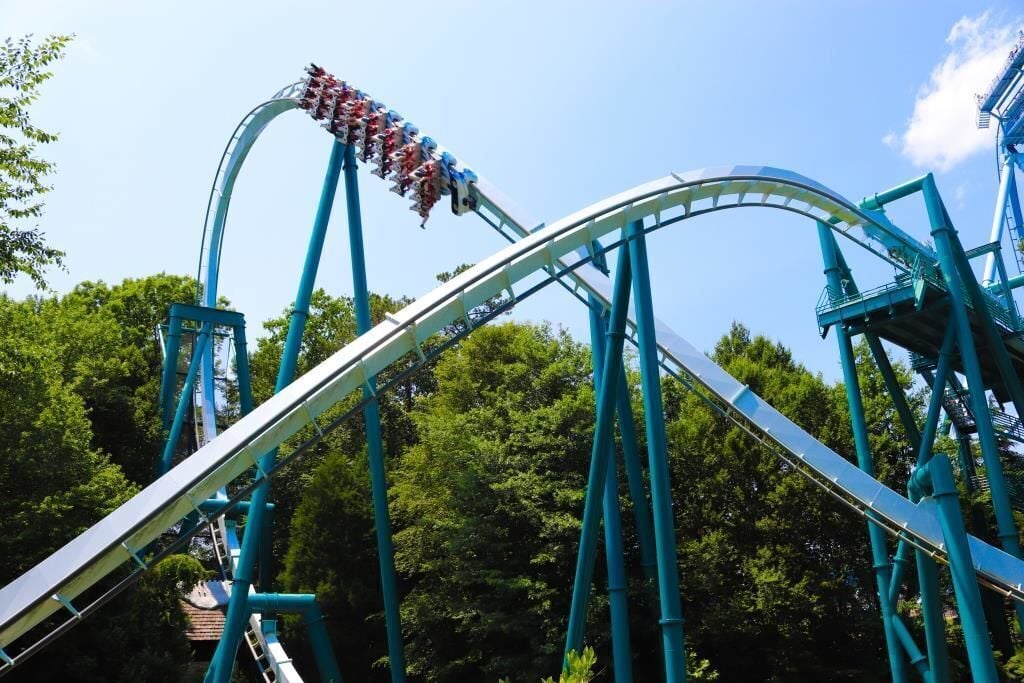 RICHMOND — Busch Gardens Williamsburg will continue operating on limited days in September while it adds operational days and several more roller coasters and other rides.
The theme park, which reopened earlier this month by holding a Coasters & Craft Brews event during certain days in August, has come up with Taste of Busch Gardens, another new limited-capacity special event that requires reservations.
"Coming off of our very successful Coasters & Craft Brews event, the Taste of Busch Gardens is another way for us to provide our guests with a unique experience sure to create long-lasting memories, while operating with enhanced health and safety measures in place," said Kevin Lembke, president of Busch Gardens Williamsburg.
"We're adding even more coasters and rides for the entire family," he said. "The combination of world-class coasters and rides paired with a menu of brand-new culinary offerings will make for an amazing experience that only Busch Gardens can provide."
The Taste of Busch Gardens event will add:
» two roller coasters — Alpengeist and Verbolten — to the park's previous lineup of certain attractions including InvadR, Griffon and Finnegan's Flyer;
» three new rides — Der Wirblewind swing ride, Le Scoot log flume ride and Kinder Karussel carousel — in addition to visiting Busch Garden's famous Clydesdales;
» two new villages — Oktoberfest and Rhinefeld — in addition to the five previously opened villages of England, Ireland, Scotland, France and New France; and
» one additional operating day during the week — Wednesdays. The park will be open for limited hours from Sept. 2 through Sept. 27 — 5 to 9 p.m. Wednesdays and Thursdays and 11 a.m. to 3 p.m. and 5 to 9 p.m. Fridays, Saturdays, Sundays and Labor Day.
The event also will offer 15 specialty foods, as well as more than 30 wines, beers and specialty beverages not normally served at the park.
Tickets must be purchased in advance.
Park admission tickets are $44.99 per person. Food and beverages are sold separately. But guests can bundle admission and a tasting card for $68.99 (includes five menu items) or $92.99 (includes 10 menu items).
Face coverings are mandatory while in the park. But Busch Gardens Williamsburg will have mask-free relaxation zones — areas within the park where patrons can take a break with their face coverings off.
On Fridays, Saturdays, Sundays and Labor Day, the park will admit a maximum of 2,000 people each day, operating under the state's 1,000-patron limit by having the two time slots. The state rules require entertainment venues, including amusement parks, to not exceed 50% capacity or a maximum of 1,000 people, whichever is less.
Kings Dominion, the other big theme park in Virginia, announced in early August that it won't be open this year.
The theme park in Hanover County said it will remain closed for the rest of 2020 because of the challenges related to the coronavirus pandemic. Limiting the park to having 1,000 people at one time was not economically sustainable, park officials said.