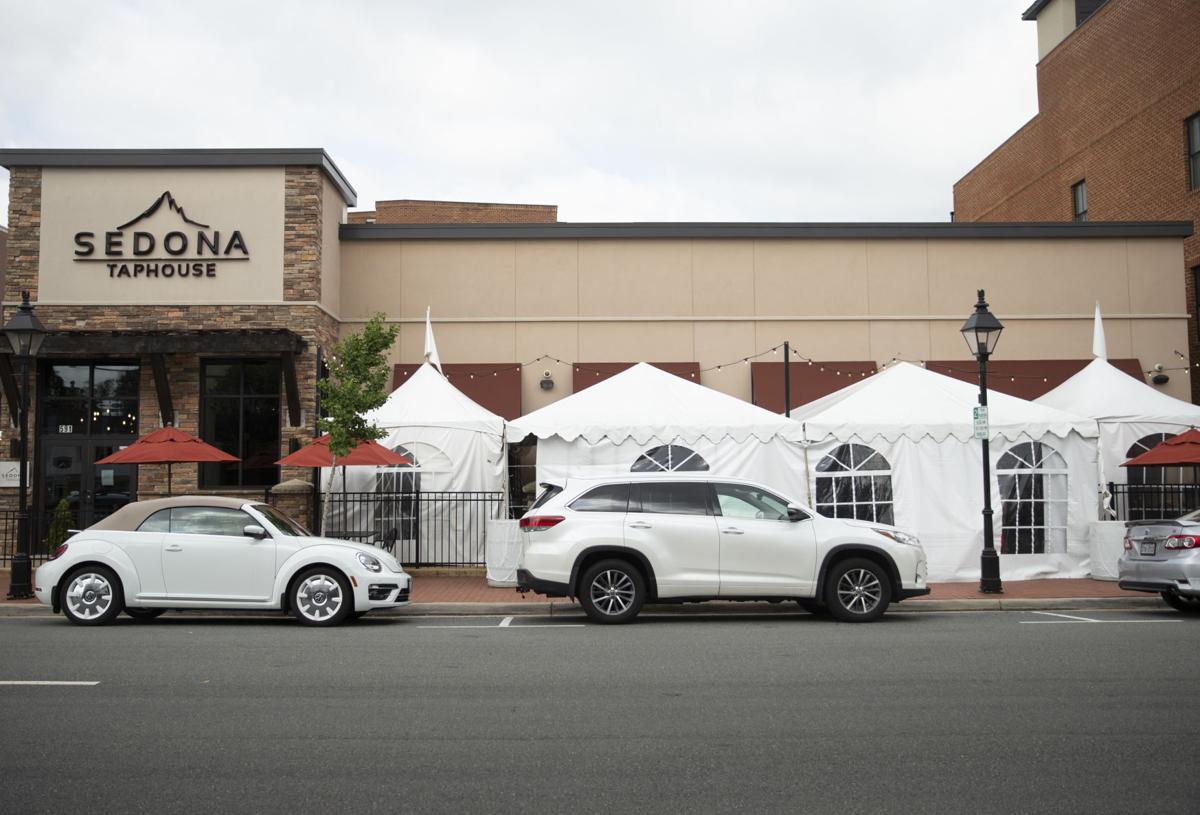 City of Fredericksburg officials are aiming to become creative in helping restaurants survive the COVID-19 pandemic combined with the typical post-holiday downturn.
The city's Economic Development Authority recommended this week to spend $50,000 of CARES Act funds to help purchase outdoor heaters for 25 restaurants.
The grant application for restaurants to receive the $2,000 in heating assistance was rolled out on Wednesday on a first-come, first-serve basis.
The city's fire marshal will pre-approve certain heaters before restaurant owners make the purchase and get reimbursed.
The EDA and City Council held a joint work session Tuesday evening and members of each body believe Fredericksburg businesses could be in for an upcoming rough patch.
"I think for the EDA it's really important to us that we push innovative and aggressive solutions, especially for restaurants," EDA member Will McIntosh said. "In the sense of the EDA, right now, we're in the calm before the storm."
The EDA also suggested approximately 20 parking spaces be converted from four-hour parking to 15-minute parking for pickup of to-go orders.
Some City Council members expressed concern about limited parking, but the EDA insisted it's more important to aid businesses.
"I'd rather have a parking problem than a 'We have no businesses' problem," said EDA representative Mitzi Brown.
The distribution of the $50,000 for the heaters was voted on by the board last month as part of an overall package of how to spend the second half of CARES Act funds.
City Council will vote next month on regulations as more restaurants explore establishing sidewalk cafés in the public right of way.
There is concern about being in compliance with the Americans with Disabilities Act, which requires 4 feet of space to get through on sidewalks.
Councilman Will Withers said he's observed one city business allowing just 2 feet of space.
"I don't get it," Withers said. "We allow these folks to do things to try to help them and they won't follow the rules."
Councilman and Vice Mayor Chuck Frye suggested garnering feedback from a disabled person about the viability of maneuvering downtown.
City Council members also suggested smaller items like chairs and tables should be brought inside nightly or when businesses are closed. Frye said outdoor furniture could be a target for those participating in "spontaneous gatherings" throughout the city recently.
"You don't want things laying around," Frye said. "A lot of people have been visiting our city just to make a mess, to be honest."
Outdoor tents can be placed outside of restaurants without a permit as long as they're less than 900 square feet and stay up for no longer than 180 days.
Sedona Taphouse on William Street placed a tent on its sidewalk the first week of August.
But Councilman Jason Graham said it's not an ideal setup, because it's enclosed and COVID-19 can be spread easier. Graham said tents such as the one at Sedona should not become the norm around the city this winter.
"I think structures like that are going to become prohibited because that's technically indoors and very dangerous," Graham said.
Taft Coghill Jr: 540/374-5526
The business news you need
With a weekly newsletter looking back at local history.