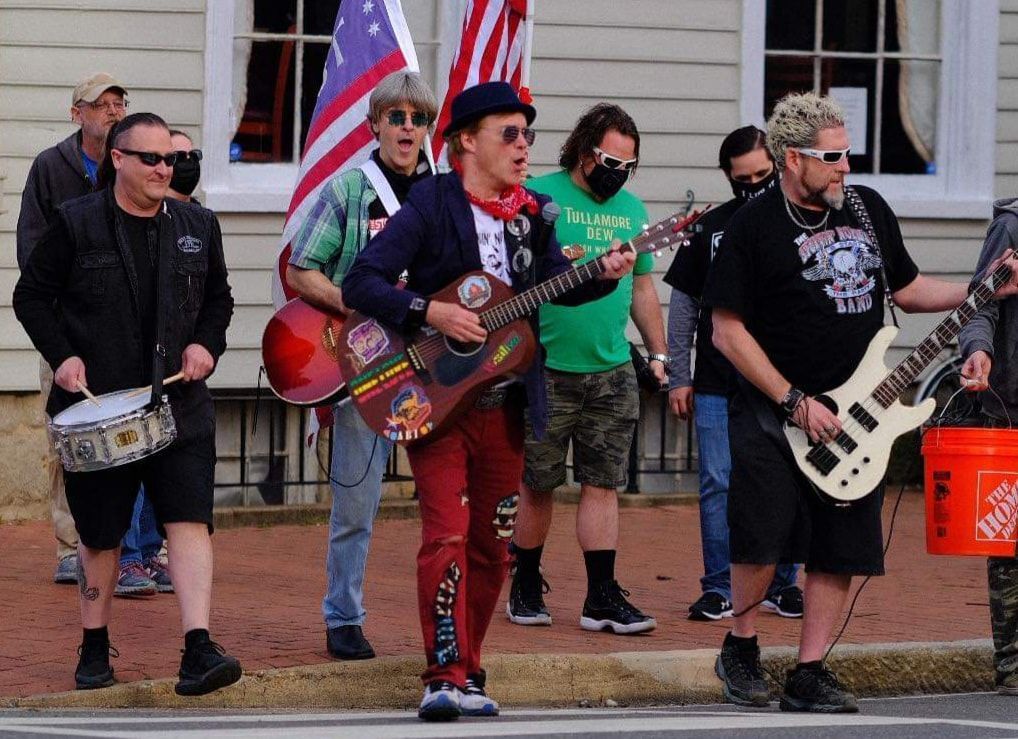 Fredericksburg officials are hoping a name change will make people more receptive to tempering the noise level downtown.
Officials have been considering a noise ordinance that would make it a Class 3 misdemeanor to be plainly audible from 200 feet away. Now, they will no longer call it a noise ordinance.
Fredericksburg Economic Development Authority Director Bill Freehling said during a presentation to City Council this week that it's been renamed the "Good Neighbor Ordinance" to reflect the "true intent" of the changes.
The Good Neighbor Ordinance passed City Council with a 7–0 vote on first read, with a final decision expected May 11.
After meeting with businesses that will be impacted by the ordinance, the rule will now be in effect from 7 a.m. to midnight instead of 7 a.m. to 11 p.m. The "plainly audible" standard will be dialed back to 100 feet from midnight to 7 a.m.
Some restaurants such as Billiken's Smokehouse at the Chimneys on Caroline Street opposed the ordinance because owners believed it would limit the live bands that often perform there. A noise ordinance protest march was held last month that started at Billiken's and ended at Market Square.
Councilman Matt Kelly suggested city officials continue to meet with business owners before the final vote.
But Freehling insisted they've been informed from conversations with the Main Street group. Freehling noted that Main Street and the EDA both endorse the ordinance.
Kelly said he voted to pass it because it was on first read, but he is hoping for more communication before the final vote takes place.
"If I'm going to pass something that's directly going to affect a group of individuals, I want them to know how everything works," Kelly said.
Freehling said the noise ordinance was put into motion because of complaints from businesses that neighboring establishments were too loud. Freehling said the noise level affected the dining experience of others.
Councilwoman Kerry Devine said some businesses were trying to "monopolize the nightlife."
Fredericksburg Police Chief Brian Layton said discussions for the ordinance began in 2019.
Mayor Mary Katherine Greenlaw supports it. Greenlaw said Main Street discovered through a survey that the proposal for Fredericksburg is less restrictive than many other thriving downtown areas, including Alexandria.
"This is lenient compared to many cities that have very vibrant downtowns," Greenlaw said.
Layton said there was a glitch in the previous ordinance because it had no restrictions downtown. Layton said when someone called with a noise complaint, his police officers weren't able to do anything about it.
Freehling said the police department hopes to never have to issue any Good Neighbor citations. He said officers will not seek to strictly enforce the ordinance, but it's a tool in case a business or individual is uncooperative.
He said officers will respond to complaints and first work with violators on fixing the issue.
"The police department doesn't actively seek out violations of this ordinance, nor do officers plan to do so in the future," Freehling said.
Freehling said the EDA believes downtown can remain vibrant with the ordinance in place. Devine said she wishes it wasn't necessary and she hopes residents and businesses cooperate so it doesn't become a major issue.
"I think the ordinance before you is really solid," Layton said. "I think it's something that can take us well into the future."
Taft Coghill Jr: 540/374-5526