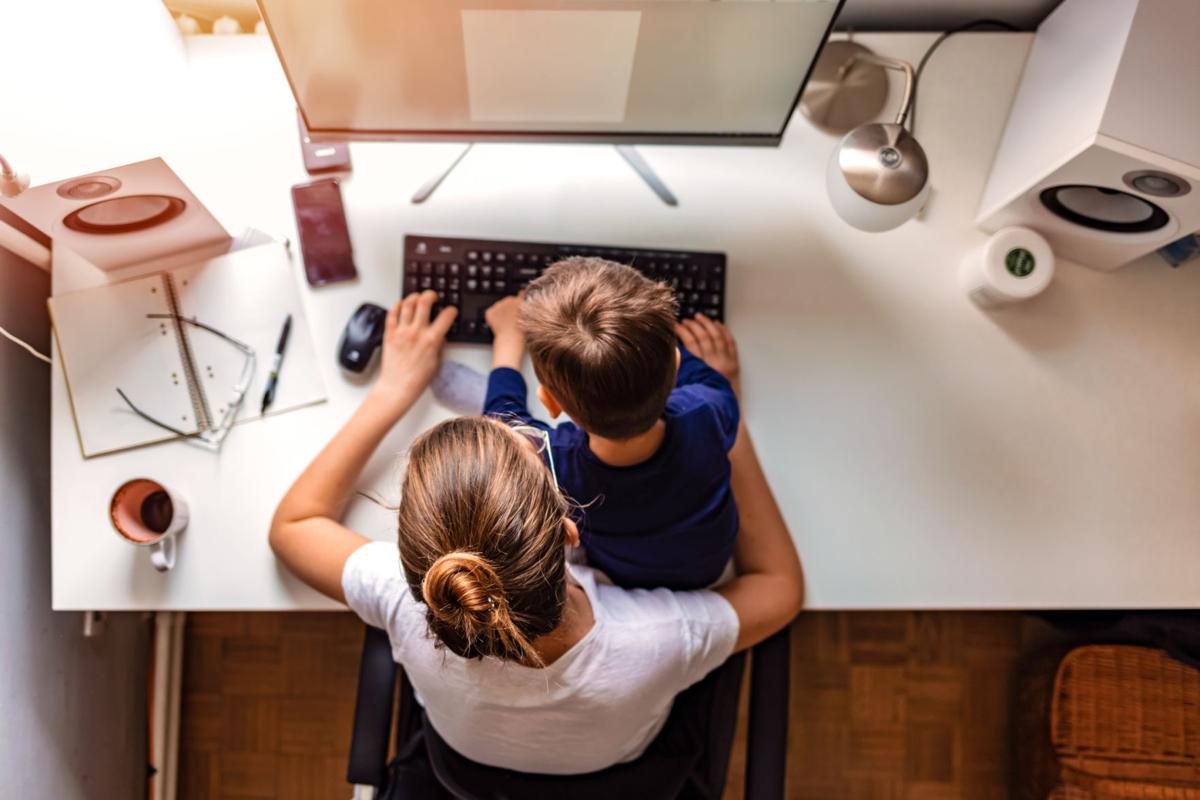 THE pandemic has caused many organizations to rethink policies surrounding many things, including teleworking. As we exit the pandemic, what will work look like?
According to research, while all workers have had to figure out how to effectively work during the past year, women have been disproportionately affected. While men have made great strides in sharing household responsibilities in the past few decades, women continue to be the primary caregivers in most homes. Juggling work demands along with virtual schooling and the needs of aging parents has caused some women to leave the workplace.
I know a couple of women who were excellent performers in full-time jobs when the pandemic began. They had worked for their respective organizations for years and loved their work. Yet after a few months working virtually with children home, they knew something had to give. They could not continue to be effective employees while providing day care and moderating virtual school for their young children.
Each approached her employer with a proposal to work part time. Each woman had thought about what she could reasonably do in a role with reduced hours. The goal in each case was to maintain employment, but with a more flexible schedule and, as appropriate, fewer responsibilities.
Neither organization batted an eye when saying no to both women. These strong employees were told their organizations (one of which is a "name brand") didn't have a provision for what the women were asking for. They were told they must either continue to work full time or leave.
Both chose to leave. Family had to come first, long with along with their own mental and physical health considerations.
Let's think about this. Instead of working with employees that have had excellent performance evaluations for years, the companies chose to let them go. And they did it during a pandemic.
Now each organization must find someone to pick up the responsibilities these women had while they recruit for replacements. Productivity will suffer in the short term. In the long term, replacing the abilities and knowledge that walked out the door will take years.
I was flabbergasted when I heard these stories. Culture in organizations is important. When I have interviewed for jobs, I have asked about how people interact in the workplace. I will now add to my list of considerations how managers treat people who face tough times. While we hope to never experience another pandemic in our lifetime, we know disruptive experiences are coming. Whether it's illness, death or rebellious teens, we can expect to be distracted by something.
How does your organization respond to situations such as this?
If you're a small business, maybe it's not practical to allow someone to work part time, but medium-sized to larger ones should be more flexible and accommodating. Otherwise, the firm will become known as one that is not family-friendly, which is something many candidates, especially women, look for.
Oh, and not surprisingly, the two women mentioned landed in good places. One started her own business and the other found a job with much more flexibility.
I hope I will always be a manager who considers my employees as humans before anything else. How about you? Are you willing to rethink a policy, especially one that was created more than five years ago, to respond to an employee's needs? If not, why not?
Lynne Richardson is the dean of the College of Business at the University of Mary Washington.