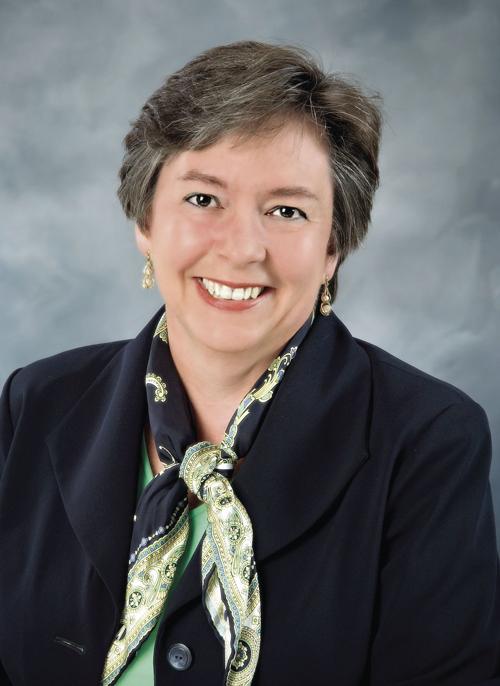 ONE ASPECT of work—and life—that most of us could improve would be sharing encouraging words with our colleagues. Maybe you already share encouraging words, but maybe you only do it when your staff is in need of a lift.
That's terrific, but what about the rest of the time? Do you ever think to invest in a person's future? What am I talking about?
A long time ago, I was a student in the doctoral program at the University of Alabama. I had been hired one summer by the head of my department to proofread and edit a textbook he and another colleague had written. I didn't know the department head—doctoral students don't usually mingle with administrators.
Every couple of weeks, I would visit his office and return page proofs on giant sheets of paper—computers were still a rarity in offices. I had marked the errors and shared where I thought the content was unclear. Over the course of the summer, I began to feel more comfortable with him. He was a good listener and respected my opinions.
One day, out of the blue, he said to me, "You know, you're going to be a dean one day." With a shocked look on my face, I'm sure, I said, "Excuse me?" He repeated himself and then shared what he saw in me that led him to his conclusion. As you can imagine, I was blown away. "Well, I guess I need to finish my Ph.D. first, right?" I said with a laugh.
But that day, a person who didn't have to say anything planted a seed in me that, over the years, grew. By the time I had completed my degree, accepted my first academic appointment, and earned tenure in higher education, I knew he was right. I would be a dean.
Over the years, I've tried to pay this forward. I have had the pleasure of working with several talented faculty members who have heard a similar message from me. I will say something like, "I don't know if you might have any interest in administration one day, but I think you have the ability to be a good one." And, like me when I heard it, most of them are surprised to hear it.
In a classroom setting, there are many students who can do more than they think they can. They just need an encouraging word. I hope I've provided that.
A former student shared that her husband had provided her with the encouragement she needed to apply for a job for which she did not possess all of the requirements. It was her dream job, but a bit of a stretch, and he gave her the nudge to go for it. She got the job and has flourished. She beams when she talks about her work.
Think about your colleagues, whether they are employees, peers, or perhaps superiors. Can you provide the encouragement someone needs to advance in his career? Maybe your supportive comment prods your friend to start her dream business. Or you see an ability in a young person—perhaps even your own child—that needs to be pointed out, because the young person can't or won't see it.
I am thankful for those in my life who have provided the support I needed at just the right moment. I hope I've been able to do the same for a few others. And those faculty I've nudged along? Most of them today are department chairs, associate deans, deans, or provosts. A few are school presidents. You never know the impact you may have on someone by helping them see themselves as you see them.
Lynne Richardson is the dean of the College of Business at the University of Mary Washington.