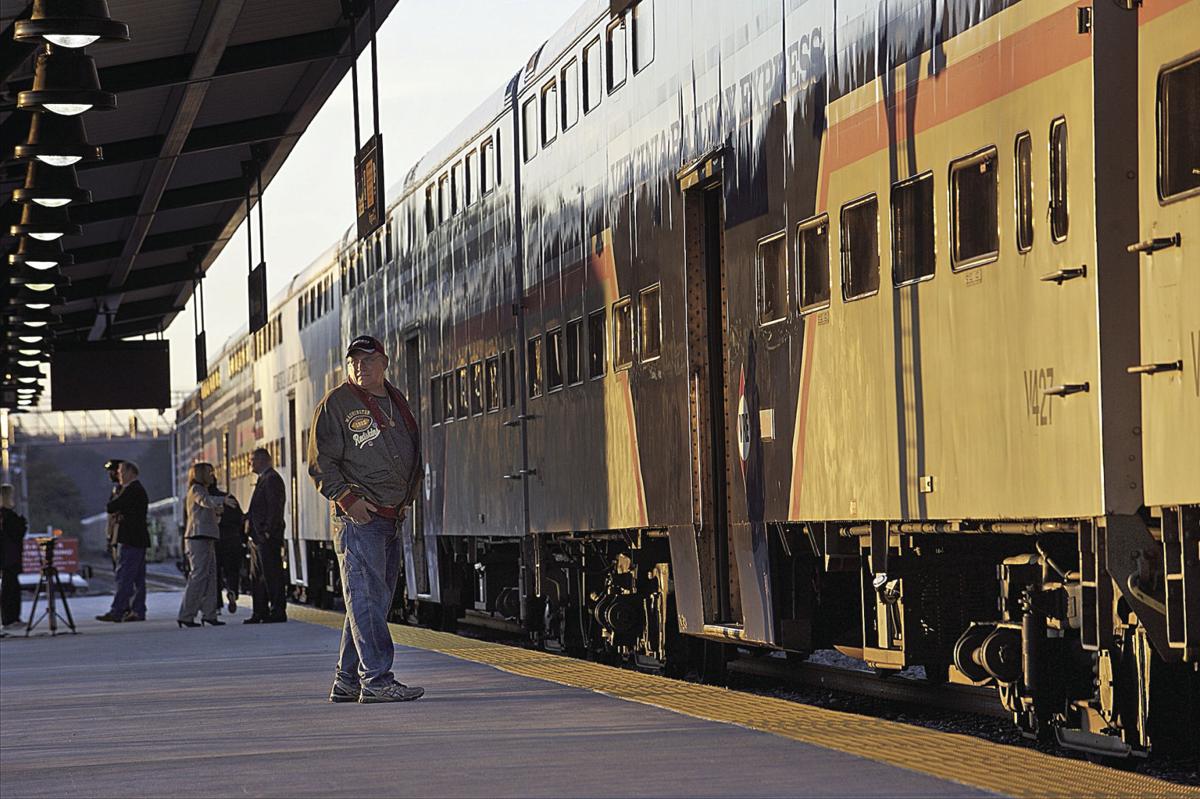 Virginia stood to be the third most affected state when the federal government shutdown at midnight Friday.
According to a report released Monday by the personal finance website WalletHub, the commonwealth is tied with Washington, D.C., and Maryland for having the largest share of federal contract dollars per capita. It also ranks fourth for its share of federal jobs, 14th for real estate as part of its gross state product, 15th for national park access and 25th for the percentage of children in the Children's Health Insurance Program, WalletHub said.
The Virginia Railway Express, which many Fredericksburg-area commuters take to government jobs in Northern Virginia and Washington, stayed on its regular schedule Monday. But if Congress didn't pass a stopgap funding measure and ridership had fallen, VRE would have considered shifting to its holiday schedule, spokeswoman Lucy Gaddis said.
Heather Frye, branch manager of Movement Mortgage at 1125 Jefferson Davis Highway, said Monday morning that the shutdown was delaying work on about a dozen U.S. Department of Agriculture mortgage loans that her office was handling, because no one could access the Internal Revenue Service or USDA sites. The IRS provides the tax transcripts needed for mortgage applications, and the USDA provides zero-down-payment mortgages for rural and suburban homebuyers who can't get a traditional mortgage.
"In our area, we do a lot of USDA rural housing loans," she said. "Basically, everything is put on hold. We can't do anything until they go back up."
USDA currently takes about five days to turn around a loan application. After the 17-day shutdown in 2013, it took 45 days, and many contracts expired and had to be renegotiated, Frye said.
The Fredericksburg and Spotsylvania National Military Park kept its park roads, lookouts, trails and open-air memorials open Monday, but there were no visitor services such as restrooms, events were canceled, and emergency and rescue services were limited. The National Museum of the Marine Corps at Quantico, however, closed temporarily, although its online exhibits remain available at usmcmuseum.com.
Fredericksburg-area Rep. Rob Wittman, R–1st District, sent out statement Monday morning saying that he was keeping his office open, and had introduced legislation along with Northern Virginia Rep. Don Beyer, D–8th, that would guarantee back pay for all furloughed workers. Wittman, who serves on the House Armed Services Committee, said he also supports any legislation that would ensure pay for those in the military.
Wittman voted against a bill that would have kept the government open Friday, saying he opposes continuing resolutions on principal, because Congress should be developing budgets instead.
"This shutdown means that now, more than ever, it is absolutely critical that Congress get back to passing a budget and appropriations bills on time," he said. "We must work for a long-term solution that will provide a path to fiscal certainty for both our armed services and our federal agencies."
After voting for a bill to end the shutdown, Virginia's U.S. Sens. Mark Warner, a member of the Senate Finance and Budget Committees, and Tim Kaine, a member of the Senate Armed Services and Budget Committees, released a joint statement saying they were "heartened" by bipartisan efforts to re-authorize the CHIP program, work toward a long-term budget deal and find a way to address immigration issues that protects "Dreamers."
"As a result of those discussions, we now have a path forward to resolve many of the challenges that Congress has punted on for months, including a long-term solution to sequestration and full-year funding for our government and the military," the statement said.
Republican Rep. Dave Brat, whose 7th District includes Orange, Culpeper and parts of Spotsylvania counties, blamed the three-day shutdown on what he called a Democratic effort to provide "blanket amnesty to illegal immigrants."
Brat said he supports a bill by Rep. Bob Goodlatte of Roanoke that takes a harder line on enforcing immigration laws,
"We must restore respect for the rule of law and acknowledge those who have lawfully come to our country through the proper legal channels," Brat said.