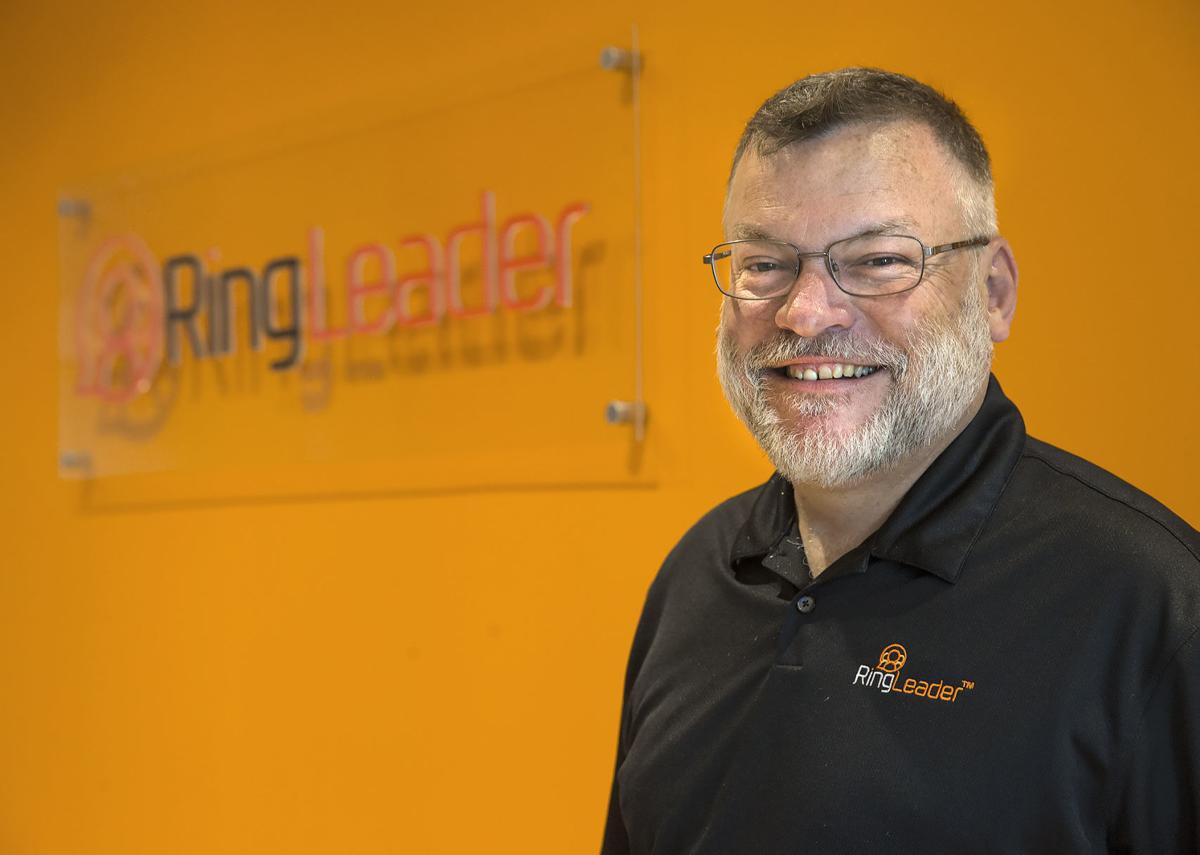 COVID-19 and social distancing are keeping many apart, but a Stafford County firm has found a way to bring people in different countries together.
RingLeader, an internet phone services provider, provides customers with a local phone number in the United States and one in either Mexico or Canada through its CrowdVoice app, which eliminates international fees for calls. When the pandemic hit, CEO Neil Darling said that he and his staff brainstormed a way to help.
"We are a small company and we saw large companies that were offering some things that were very significant, like making PPE or masks doing other things. We can't make PPE, but what can we do? We said we can provide secure access for free, or as much as we can."
RingLeader extended its one-month free trial to three months for those who take a short survey, and pledged a total of 25,000 months of free service on its app. The promotion gives each user free messaging and VoIP services including unlimited inbound international calling and 500 minutes of free outbound calling per month where service is available. New customers also receive a U.S. phone number and an international phone number in Canada or Mexico.
"As a result, we feel that we're doing good and the employees feel that they're doing something meaningful," Darling said.
The company's customers have primarily been businesses since it rebranded as RingLeader in 2017. It provides a variety of services for small to large companies such as Enterprise-Connect, a communications suite for a firm's teams, and Crisis-Connect, which is designed for disaster recovery and emergency situations. Georgia's poison control center is a customer.
CrowdVoicing, a term it coined, is more for consumers, who can use the app not only to make phone calls, but also to text, chat message, fax and send pictures and videos. Users are typically immigrants, expats, travelers and those who live along a United States border. Having a local phone number in the United States and one in Canada would make sense for someone who lives in Buffalo, N.Y., and shops, sees doctors or does business in Toronto, for example, Darling said.
The service has taken on new relevance during the pandemic due to travel restrictions. RingLeader has seen a lot of interest especially from immigrants because they can keep in contact with relatives back home with no additional charge for usage.
"You can be on the phone for hours," he said.
People who'd normally travel for business are also finding the app is making it easier for customers in other countries to reach them. It essentially gives them a local presence in a place that they can't reach until travel restrictions ease, Darling said.
RingLeader is working on enhancements to the CrowdVoice app, and plans to expand into Central and South America.
"We have almost 30 employees and are hiring like crazy and looking to expand right now," Darling said.