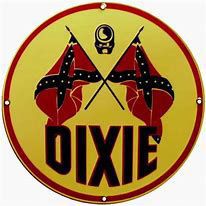 Virginia has three high schools named after Patrick Henry, the colonial revolutionary who famously declared "give me liberty or give me death!"
At the ones in Roanoke and Hanover County, the teams are nicknamed the Patriots, an obvious and appropriate enough name.
At the Patrick Henry High School in Glade Spring in Washington County, the teams are nicknamed the Rebels, a more curious appellation.
Henry was a rebel, in a technical dictionary sense, in that he rebelled against the British monarch. In American culture, though, we generally don't call the people who rose up for American independence "rebels." That term is more closely identified with the Southern secessionists of 1861-1865, which is why the nickname pops up more often in the South than anywhere else. To call the sports teams at Patrick Henry High School the Rebels, as they have been since the school's opening in 1960, is an unusual juxtaposition of two different eras of American history. That nickname also explains a long tradition at the school, one that has been retired this year amid some controversy. The school once played "Dixie" as its fight song. Now it's not.
Some 80 to 100 people—some in tears—showed up at a Washington County School Board meeting this summer to protest the song's retirement. They blamed "political correctness" and said the song was part of the school's history. "If this doesn't show heritage or history, I don't know what would," one speaker said.
This is not the first time the song has been "retired" or, in some cases, banned outright. The most famous example came in 2016 when the University of Mississippi—the Ole Miss Rebels—stopped playing "Dixie."
Let's cut to the essential question: Is the song racist? Or simply an innocent invocation of Southern pride?
This is a somewhat different question than asking whether the Confederate battle flag is racist because it was waved on behalf of a secessionist government that condoned slavery. That flag was an official symbol, the song was not. Does that make a difference?
In matters of law, conservatives and strict constructionists are fond of "originalism," the concept that words in the U.S. Constitution mean what they originally meant, and can't be re-interpreted for future generations. If you want to change the Constitution, that school of thought would say, you have to amend the document, not merely reinterpret it. Let's apply that conservative concept to "Dixie" and see what we get.
The song is northern, not southern, in origin. Its origin is generally attributed to Daniel Decatur Emmett, an Ohio-born composer who worked the minstrel show circuit. His troupe first performed the song in New York in 1859.
Emmett's troupe performed in blackface —white performers who painted their faces black to depict African-Americans in mocking ways. Emmett did not invent blackface, but he is said to be the first to have his entire troupe perform that way. That means the first time "Dixie" was performed, it was performed in blackface —which was considered humorous then but incredibly racist today. Much of the song was also written in dialect. The original lines have been cleaned up today but at the time went: "I wish I was in de land ob cotton / old times dar am not forgotten." Even in their more sanitized version that we're familiar with today, it doesn't take much imagination to wonder: Just who was picking that cotton in 1859?
There was no Top 40 then, but if there had been, "Dixie" would have been a chart-topper. It instantly became famous in both North and South, though perhaps for different reasons. Press coverage from the time suggests that Northerners liked the tune, while Southerners liked the lyrics, particularly the more martial reference to "In Dixie's Land I'll take my stand to live and die in Dixie." The song was played when South Carolina voted to secede from the Union. It was played at the inauguration of Jefferson Davis as president of the Confederacy. The Richmond Dispatch called the song "the national anthem of secession." It's said that when Robert E. Lee went to find sheet music for his wife, all the stores in Virginia were sold out.
Emmett was supposedly upset by how Southerners turned his minstrel hall song into a political statement. A friend claimed he once said: "If I had known to what use they were going to put my song, I will be damned if I'd have written it."
History, though, is complicated. One of the song's biggest fans was none other than Abraham Lincoln. When a band serenaded Lincoln after the war's end, the president had a request: "I have always thought 'Dixie' one of the best tunes I have ever heard. Our adversaries over the way attempted to appropriate it, but I insisted yesterday that we fairly captured it."
The verb "appropriate" is telling: Lincoln was essentially arguing that the South was guilty of the modern sin of cultural appropriation in making use of a Northern song. Indeed, "Dixie" was both popular and controversial at the same time during the Civil War. Many Southerners were reluctant to attribute its authorship to a Northerner. Many Northerners insisted that "Dixie" was actually a satirical critique of slavery and some Union bands played the song through much of the war.
After the war, those differing political connotations faded away, but the more negative ones resurfaced a century later as the civil rights movement focused the nation's attention on racial issues. In 1971, some members of the United States Army Band protested playing the song. U.S. Sen. Jesse Helms once whistled the tune to irritate an African-American senator. On the other hand, Bob Dylan performed the song, without controversy, on the soundtrack to an otherwise forgettable movie in 2003. In that context, "Dixie" was perhaps simply another part of the American songbook. For others, "Dixie" is a signal for something else, perhaps less threatening that the banjos in "Deliverance" but not much less so. The Virginia-born jazz singer Rene Marie—who is African-American—performs the song, but then segues into "Strange Fruit," a Billie Holliday song about lynchings.
Those who pine for "Dixie" at PH-Glade Spring games say the song has been such a tradition there that it has been stripped of whatever its original meaning was. Here's the irony: That's essentially a liberal argument because if this were a law and not lyrics, a constitutional originalist would say that the song's meaning should be exactly what it was when it was first played on April 4, 1859.
Be the first to know
Get local news delivered to your inbox!