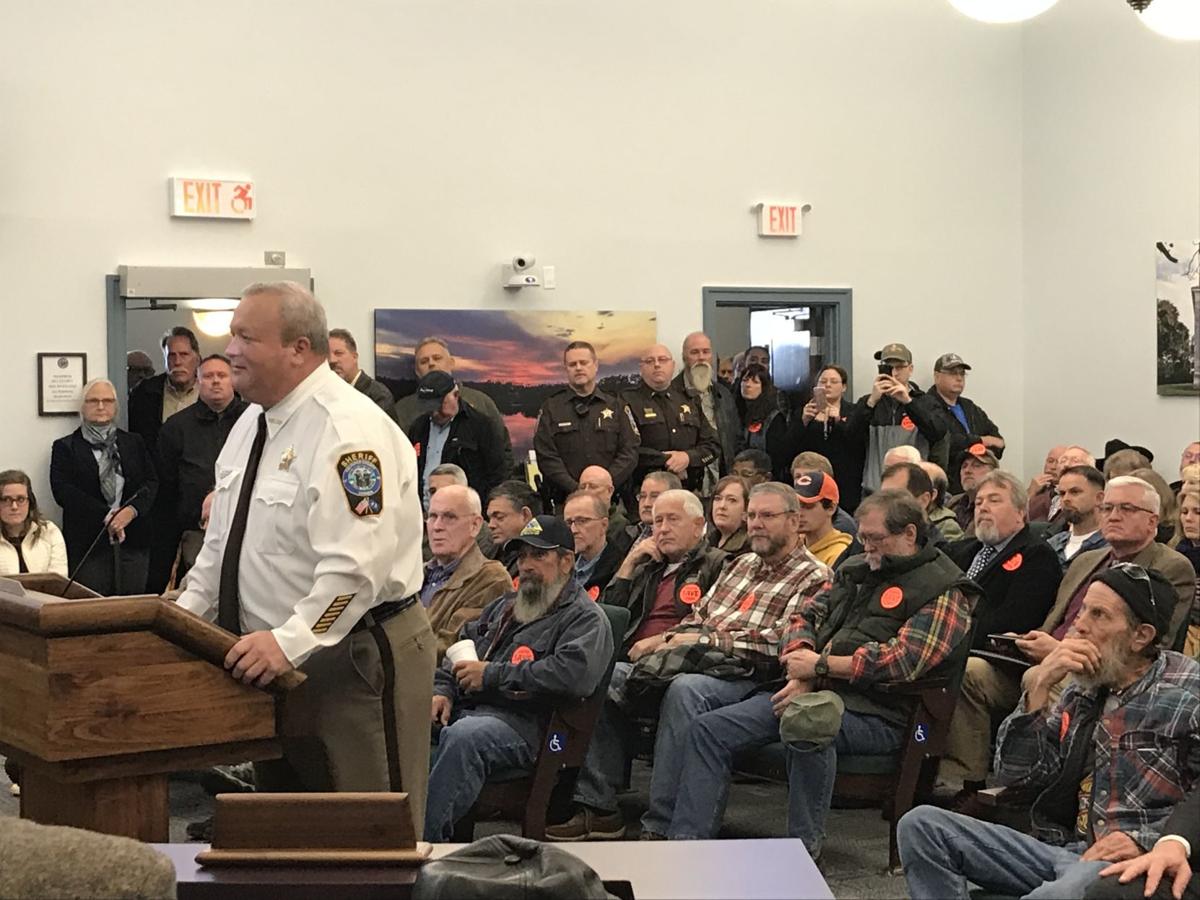 Citizens packed the Culpeper Board of Supervisors morning meeting Tuesday for discussion of a resolution declaring the locality a 2nd Amendment Constitutional County.
Many donned bright orange stickers reading, "Guns save lives."
The seven-member board easily and unanimously passed the resolution, joining a growing number of localities doing so in reaction to expected gun control legislation in 2020 in the now Democratic-controlled Virginia General Assembly.
On Tuesday, King George County's Board of Supervisors was also scheduled to discuss a similar resolution that would make King George a "Second Amendment sanctuary."
"All my adult life, in the military and in local government, I've sworn to uphold the Constitution and I'll be damned if any politician down in Richmond or anywhere else is going to get me to change my mind," said Culpeper Supervisor Bill Chase, a Vietnam veteran.
The overflow audience in attendance erupted in applause at this statement as Chase invited Culpeper County Sheriff Scott Jenkins to the podium to share his thoughts on the 2nd Amendment.
"The right to bear arms, some believe the 2nd Amendment gives us that right, when in fact it's a God-given right. If you don't believe in God, it's a law of nature that every creature can defend their lives from threats," Jenkins said.
The resolution adopted Tuesday reads, in part: "The Board of Supervisors implores the Virginia General Assembly, the United States Congress and other agencies of the commonwealth of Virginia and the United States government to preserve, uphold and protect the rights of the citizens to keep and bear arms under the Constitution of the Commonwealth of Virginia and the United States by rejecting any provision, law or regulation that may infringe, have the tendency to infringe or place any additional burdens on the right of law-abiding citizens to bear arms."
Be the first to know
Get local news delivered to your inbox!