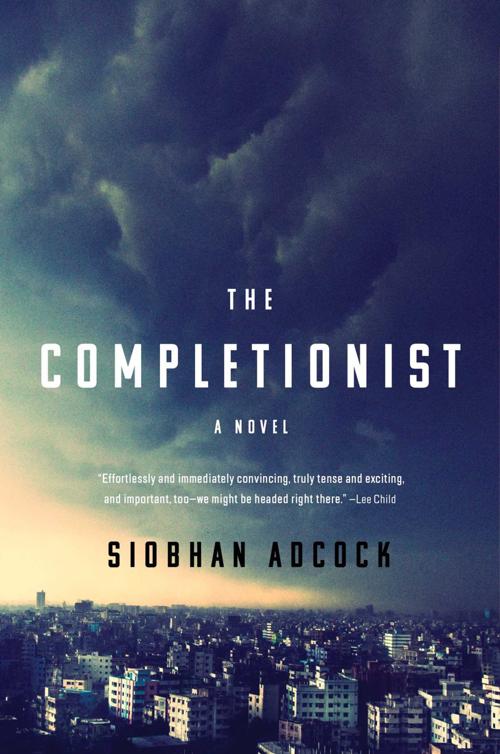 "The Completitionist" is set in a dystopian future, where young Marine Carter Quinn is struggling to reunite his broken family. After he returns home from war, his eldest sister, Fredericka, pregnant and days away from getting married, tasks him with the daunting challenge of locating their missing sister, Gardner, who disappeared months ago.
Carter's father, however, is determined to let the matter rest. His youngest daughter is gone, and he believes she has every reason to stay gone, much to the frustration of Carter and Fredericka.
Author Siobhan Adcock sets this tale amid a truly dark time. A war that started with Carter's parent's generation has continued with his, and shows no sign of stopping as it rages on the West Coast. A fertility crisis has rendered pregnancies extremely rare, with natural pregnancies being near miracles. The government, in an attempt to boost the birth rate, has set in place a strict and imposing system that regulates practically every aspect of an expecting mother's everyday activities, from how often or if she can work, to group meetings she must attend, right down to the food she eats and her bedtime. If a woman is unable to meet the requirements set forth by the Department of Health, the penalty, Gardner has explained to her sister, is simple: monetary fines. As a "nurse completionist" who's trying to help mothers, Gardner is familiar with this grudging system meant to control the mothers' lives.
The story is told in three ways: via messages to Carter from both of his sisters while he's deployed, from Carter's own point of view while he's at war, and through its main plot, which picks up after Carter's homecoming. All three are woven together by the author, who drives forward the compelling story while detailing the trials that the young Marine has suffered.
"The Completionist" captivates the reader right to the very end. The author creates a chaotic world centered along a broken family in a oppressive regime. Adcock's story is an incredible journey of a family crisis, which concludes with a very emotional ending.
David Arndt is a freelance reviewer in Fredericksburg.