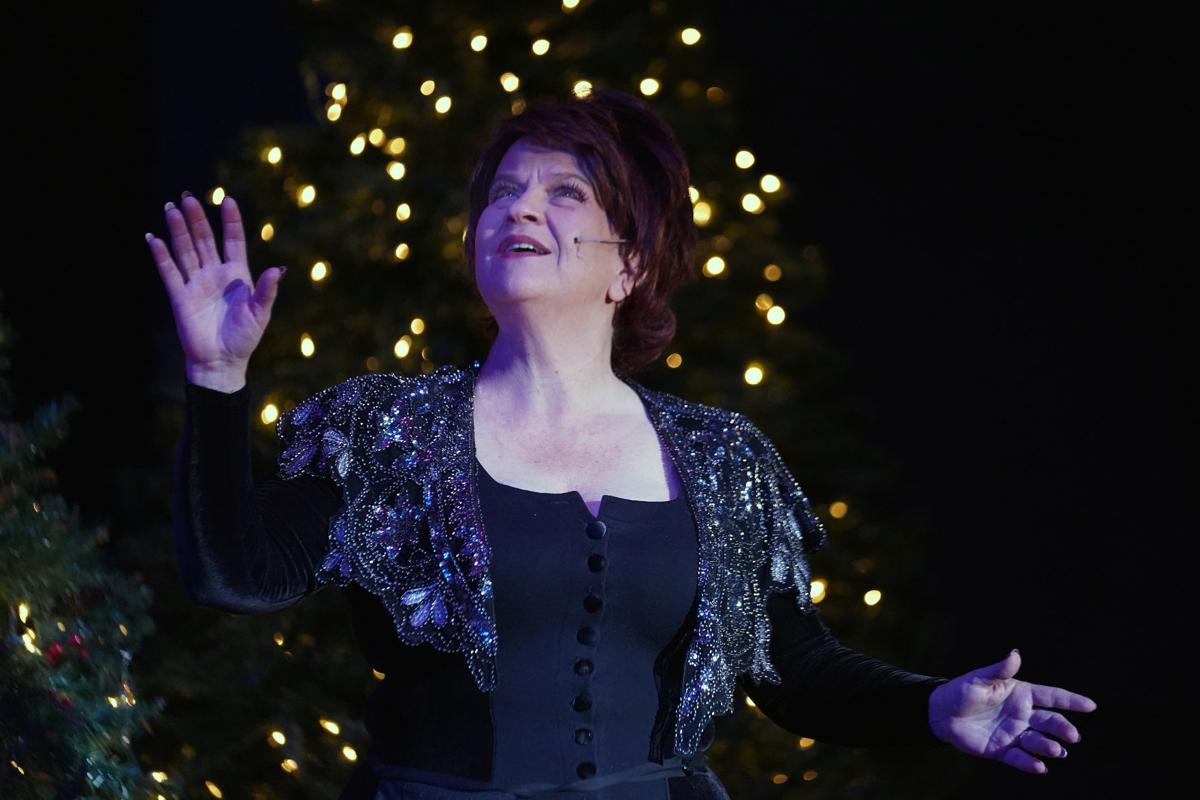 In a year that has required an incredible amount of patience, local theater fans are being asked to be patient just a little bit longer.
The latest show at Riverside Center for the Performing Arts was slated to hit its main stage at the end of March. But, with state-mandated capacity limits for theaters still lingering at 30 percent, it has decided to push back its next show to open at the beginning of June.
"Our last show—which was our Christmas show—was very successful," said Patrick A'Hearn, producing artistic director at Riverside. "We had 18 performances with well over 100 patrons attending per performance," "The capacity limit was 120 people per show then and that's what it is now. We're hopeful the regulations will allow for more guests at the beginning of June."
Amid what has been an absolutely treacherous landscape for theaters big and small throughout the country, Riverside has found ways to deliver.
Through the past year, it has produced a Sip & Sing Supper Club show, a drive-through Halloween experience in its parking lot, a two-person play in the form of "Souvenir" and, most recently, "A Riverside Family Christmas" on its main stage.
A'Hearn credits local sponsors and organizations, Paycheck Protection Program funding and his staff's ingenuity for helping them persevere.
"Not once have we had an instance of a patron, actor or employee getting sick with COVID," said A'Hearn. "We're very proud of that. And now, we're looking forward to more and more people getting vaccinated. We're hoping by June, we'll be ready to celebrate together and have our capacity raised to at least 50 percent or so."
Looking ahead at the latest iteration of its schedule, "The Marvelous Wonderettes" is next in line, débuting on June 2 and running through July 11. The show boasts a cast of four and zooms in on a rockin' quarter of dazzling and aspiring songstresses. It's loaded with nostalgia, spanning classic tunes and bubbly scenery.
From there, "Grumpy Old Men: The Musical" launches on July 21 and owns the stage through Sept. 15. With a cast of 14 and similar to the beloved 1993 film with Jack Lemmon and Walter Matthau, this one tracks two feuding neighbors, a love triangle and everything in between.
After "Grumpy Old Men," it will finally be time for "Bright Star" to make its big-time debut. The Steve Martin and Edie Brickell bluegrass-infused musical was in its final dress rehearsal in mid-March 2020 before COVID altered its course. "Meet Me in St. Louis" is now slated from Nov. 10 through Dec. 31, rounding out Riverside's 24th season.
"What has amazed me through all of this is the support we have gotten from our community and our patrons," said A'Hearn. "I always knew Riverside was respected and loved and now I know that people will hang in there with us. It makes me proud and I've never wanted to work harder. I can assure you this: We're not going anywhere."