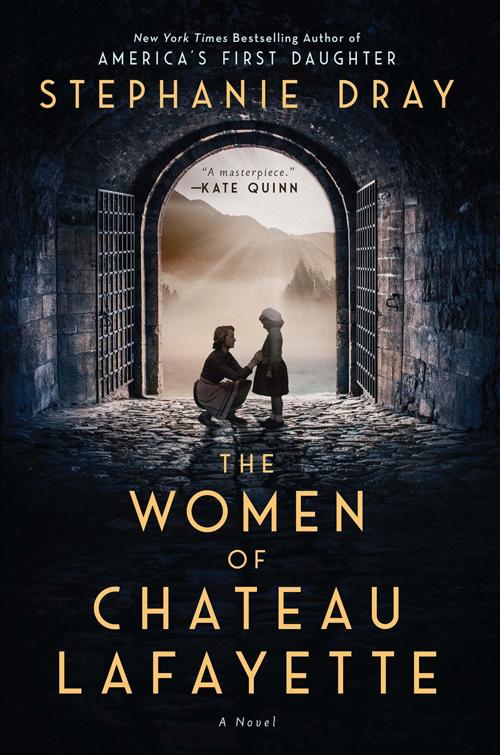 The Marquis de Lafayette was a major hero of the American and French revolutions. Participating in both historic conflicts, he constantly risked his life to fight despotism and defend the oppressed. Behind the great man was a great woman—his wife, Adrienne.
Faithful and devoted, she loved her husband immensely, and her dedication to him never wavered. Her thoughtful opinions and insightful guidance helped influence her husband's decisions. In "The Women of Chateau Lafayette," Stephanie Dray recounts the incredible story of the wife behind the husband, and how their family legacy went on to inspire future persecuted generations.
The author divides her historic novel into three time periods: the French Revolution and World Wars I and II. Adrienne's début begins prior to the revolution, when she's informed that she's to marry the rural nobleman Gilbert du Motier. Coming from the prestigious Noailles family, this intelligent woman is shocked her domineering father would consent to a match with such a distant nonentity. She learns that this unrefined man has come to inherit a vast fortune; thus her father arranged the marriage to add to their already enormous estate. He expects the groom to be grateful at such an opportunity, and that Adrienne will help polish and educate him to become worthy of being at court with their illustrious family. Little did anyone realize how they would all be embroiled in the historical events that were to unfold, or how much their love would guide them through the turbulence.
The next time period centers around Beatrice Chanler, a wealthy socialite with a scandalous past. Born impoverished, she rose as an actress to marry the wealthy William Astor Chanler. With the outbreak of WWI, a passion kindles inside this frustrated woman to help France and, more importantly, its orphaned children amid this massive conflict. Through her endeavors, she is able to purchase the chateau of the Lafayette family. Realizing the importance of the family's legacy, she turns the building into an orphanage and school.
The final time frame focuses on Marthe Simone, a teacher at the chateau. Her fiancé died during the initial outbreak of the Second World War, and she finds herself slowly drawn into aiding the French Resistance. Initially sheltering a sick Jewish child at the school, her activities grow increasingly bold: She forges documents, aids local guerilla resistance and hides contraband, all while continuing to hide persecuted people.
Dray's novel focuses on the importance of standing up for one's convictions. Adrienne and Beatrice were actual historical people, while the humble Marthe is a created character to complete the trilogy. The author weaves together a story where these three characters influence and aid each other through time and are able to fight for their beliefs and their loved ones.
David Arndt, a former Fredericksburg resident, lives in Honolulu.