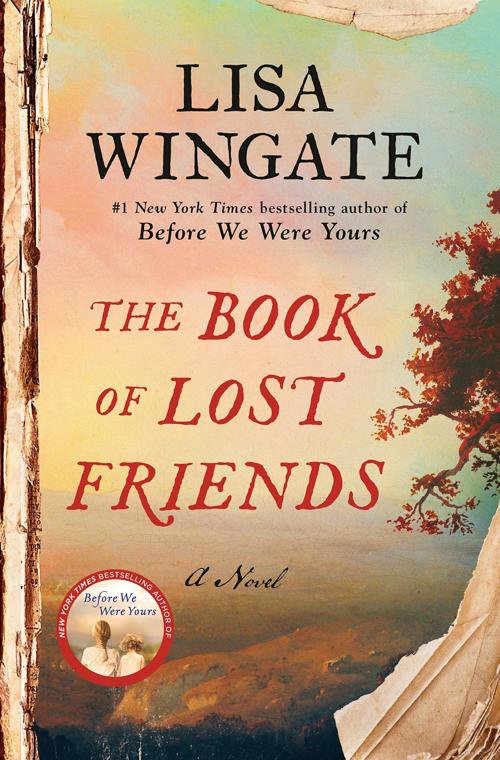 Lisa Wingate has a gift for taking a little known story from our country's history and bringing it to life, drawing the reader into the world she creates. Her newest book, "The Book of Lost Friends," does exactly that.
In 1875 Louisiana, Hannie Gosswood is a freed slave, still working on the plantation to earn the land she hopes to own. It is still a tumultuous time in the South, even 10 years after the end of the Civil War, so when Hannie, Lavinia, the pampered daughter and presumed heir to the plantation, and Juneau Jane, Lavinia's illegitimate Creole half-sister from New Orleans, head out to find proof of the inheritance of the plantation after they hear stories about Mr. Gosswood's death and of his trip to visit an attorney regarding his will. The roads are rife with violence, overrun with vigilantes and Confederate soldiers still fighting the war long over.
Hannie joined the duo in the hopes of seeking family members who had been sold to other plantations. When the girls learn of the Lost Friends ads being run in The Southwestern newspaper, they take on a second goal—reuniting everyone they can with family.
In 1987 Louisiana, first-year teacher Benedetta Silva, struggling to find a way to spark some interest in her classes in a very poor rural school, finds her way when she invites Granny T, a beloved member of the community, to speak with the classes. The students are inspired to research their own family stories, speaking with family and community members, and discovering the local library. It's wonderful to see students whom the school system considered as failures grow and thrive, uncovering some remarkable stories of their ancestors.
Lisa Wingate masterfully weaves the two timelines, although I will confess it did take me a little while to adjust to Hannie's authentic speech in her narration, but it made the story even more believable. This is a story of family —family lost and family found. Wingate once again gives us a window to a little known, but very important, part of our past.
Sandy Mahaffey is former Books editor with The Free Lance–Star.
Stay up-to-date on what's happening
Receive the latest in local entertainment news in your inbox weekly!