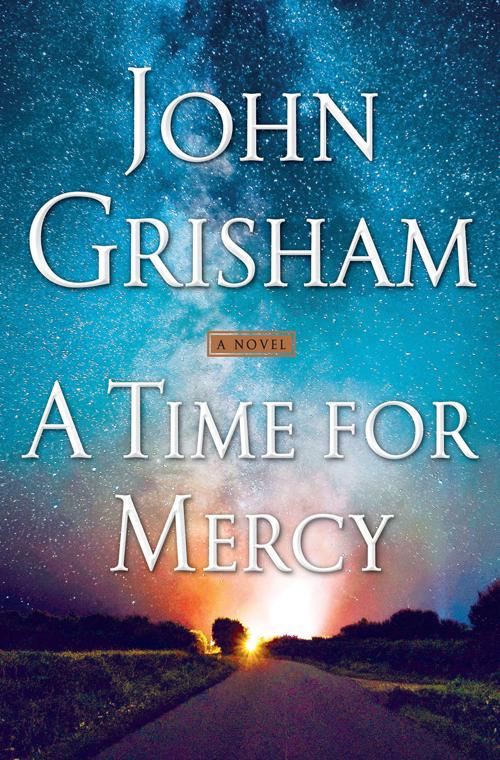 Perennially popular, courtroom novels include such classics as Harper Lee's "To Kill a Mockingbird," Robert Traver's "Anatomy of a Murder" and Scott Turow's "Presumed Innocent."
It's a subgenre of crime fiction in which John Grisham excels, beginning with his début novel, "A Time to Kill" and continuing—with occasional dives into other topics—through his latest, "A Time for Mercy."
His 36th novel, it marks the third appearance of Clanton, Miss., attorney Jake Brigance, the focus of 1989's "A Time to Kill" and 2013's "Sycamore Row."
As the novel opens in 1990, Deputy Sheriff Stuart Kofer, a mean drunk, returns to his house outside Clanton in Ford County and viciously attacks his girlfriend, Josie Gamble—whose children, 16-year-old Drew and 14-year-old Kiera, are also victims of his abuse.
Thinking their mother is dead, Kiera cradles her while Drew takes Kofer's service gun and puts a bullet through the cop's head.
Dragooned by a judge into defending Drew against a capital-murder charge that could put him in the gas chamber, Jake reluctantly takes the case, only to find outraged friends and residents avoiding him for representing the killer of a popular cop, albeit one with a mostly hidden dark side.
But worse is to come, as Jake and his wife, schoolteacher Carla, receive threats. Fearing for their daughter, Hanna, as well as themselves, they struggle over Jake's continued defense of Drew, which culminates in Grisham's dramatic courtroom scenes as Jake puts his career on the line.
Grisham, a born storyteller who lives in Albemarle County, constructs a tale that for suspense addicts is impossible to ignore and difficult to lay aside, even in a novel as lengthy as "A Time for Mercy."
His dexterity at portraying characters familiar and new, and placing them in meticulously imagined small communities in the South, awakens sharp memories for readers who grew up—or still live—in such places.
An evocative and eloquent thriller that cries out for a fourth appearance by Jake Brigance, "A Time for Mercy" also shines as a study of families—the angry Kofers, the troubled Gambles and the imperiled Brigances—and of roads taken, roads ignored, rough roads and dead ends.
Jay Strafford, a retired Virginia journalist, now lives in Florida.
Jay Strafford, a retired Virginia journalist, now lives in Florida.
Stay up-to-date on what's happening
Receive the latest in local entertainment news in your inbox weekly!