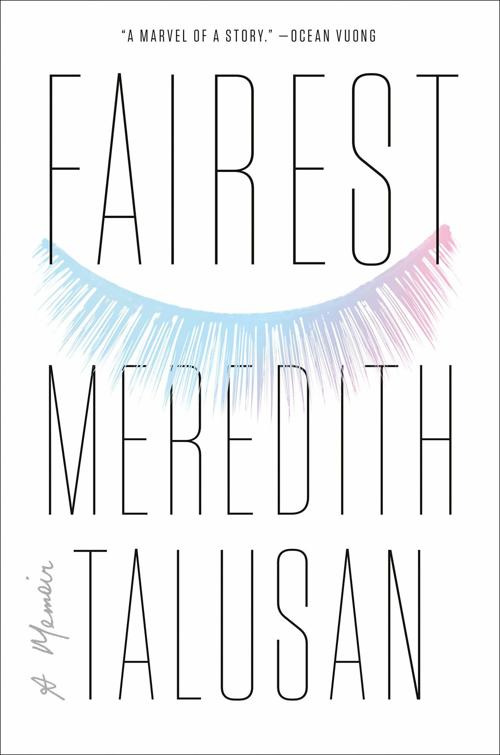 It is safe to say that I have never read a memoir quite like Meredith Talusan's début, "Fairest."
This memoir, which chronicles the author's experience as an albino transgender woman from the Philippians, reaches all the way back to her childhood years when she was still a boy, navigating the very fraught experience of appearing white while identifying as Filipino. The child's white skin draws both positive and negative attention. Meredith's grandmother's love, as well as the promise of moving to America, where it is said it will be easier to blend in, sustain the child through a difficult upbringing. Years later, after gaining acceptance to Harvard University, Meredith works to bury her Filipino roots.
Prior to her transition, as a young man at Harvard, Meredith also explores her queer identity. Initially identifying as a gay man instead of a trans-woman, the writer faithfully tells the sometimes painful, sometimes revelatory story of her struggle to figure out who she is and how she relates to the world around her.
A lot of memoirs aspire to inspire. Meredith seeks to tell difficult truths. As with any person rendered complexly on the page, there are times when you will be shaking your head as Meredith tells of her sometimes dangerous youth. Yet her perspective is so clear that, despite not having a reference point for her experience, I empathized with her and was rooting for her throughout. Though she sometimes comes across as brash and impulsive, there is real poignancy to the way she uses her education to make sense of her experience, using classic literature and plays as touchstones to ground herself in history.
Meredith shows that what matters for her, above all, is to be true to herself and who she is, and as she tallies the many losses she has had to endure in the process of becoming the person she is, readers will be aware of Meredith's incredible courage and her admirable unwillingness to settle for the life society says she should have. And yet, at the end of this singular and beautiful memoir, her pain is still present, and there is some work left undone. She shows us that true growth does not come without grief and even necessary changes come at a cost.
Ashley Riggleson is a freelance writer from Rappahannock County.
Stay up-to-date on what's happening
Receive the latest in local entertainment news in your inbox weekly!