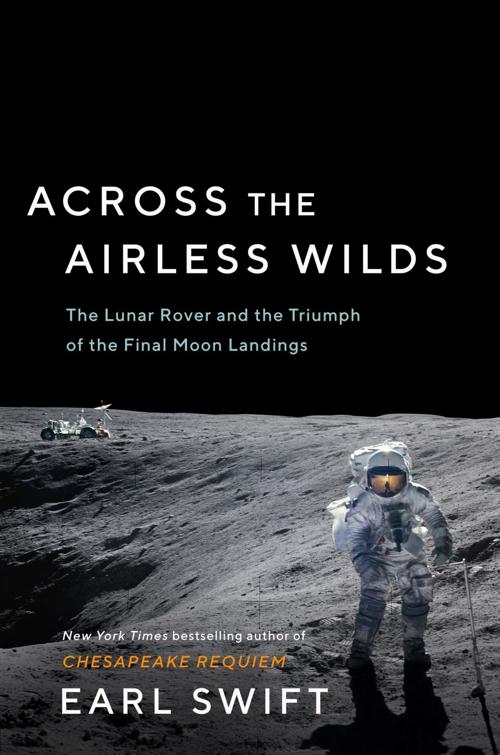 WHEN PRESIDENT John F. Kennedy challenged the nation to put a man on the moon before the end of the 1960s, he never put forth an addendum on how to make the most of that momentous accomplishment. As detailed in Deke Shelton's "Moonshot," everything seemed geared for Neil Armstrong's "One small step" moment, and little beyond.
Of course, that wasn't the case. The scientific community long debated how best to maximize the opportunity for lunar research. Trouble was, few pondered how astronauts were going to explore a boulder/chasm-strewn celestial body.
Here's a book that salutes those who were looking ahead. "Across the Airless Wilds" pays tribute to the bright minds that conceptualized, designed and eventually engineered the lunar rovers. The LRVs, nicknamed "moon buggies" by the press, were used on only three Apollo missions, but they were invaluable tools in the program's biggest scientific discoveries.
Author Earl Swift was definitely looking outside the box in researching the unsung heroes of the lunar program. Some are well-known, like rocket pioneer Werner Von Braun, who first floated the idea of mechanized travel on the moon. But Swift cast rays of light on Greg Bekker, whose first theorized vehicular operation on a dust-laden terrain; Frank Pavlics, designer of wire-mesh tires that could perform in a vacuum environment; and the executives who shepherded the project to completion.
The rover they pioneered wasn't a thing of beauty. But it operated in airless, zero-gravity conditions, all while being bombarded with cosmic radiation and micrometeoroids smaller than a grain of sand. They trekked in abrasive dust with temperature swings of 250 degrees Fahrenheit in the sun to -250 degrees in the shade.
Swift details how the success of the LRVs was no sure thing. Overcoming technological, bureaucratic and funding hurdles took multiple years and lots of sweat equity. But the author shows the struggle was worth it: of the 842 pounds of rock and geological samples brought back to Earth, 620 pounds of it was gathered by astronauts using the LRVs. Where Apollo 14's astronauts found they could only cover a half-mile on foot, astronauts riding on the three LRVs journeyed 56 miles.
The book is heavy in NASA lingo, so it will appeal to tech types and engineering wonks. But the overall story format—that of a handful of forward-thinking characters building a truly out-of-this-world contraption—makes this an enjoyable read.
Jeff Schulze is a night sports content editor with The Free Lance–Star.