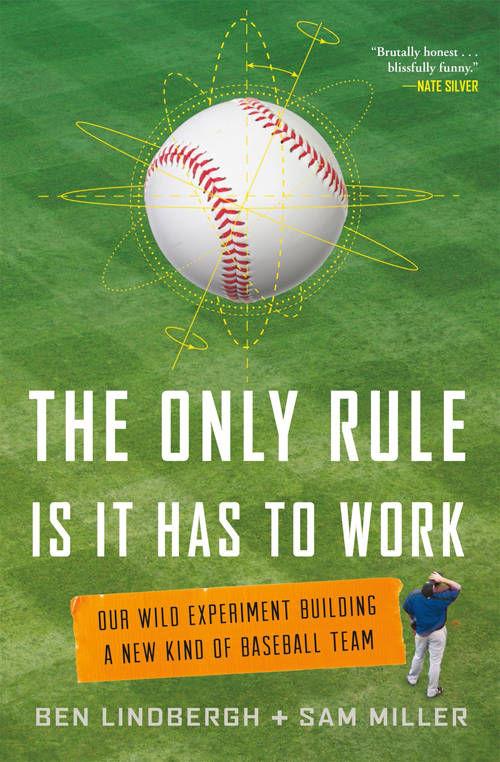 Every sports fan dreams of running their own team, but for most of us, that dream is relegated to running a fantasy team.
Ben Lindbergh and Sam Miller, on the other hand, were actually given their own baseball team to oversee.
Lindbergh and Miller are baseball superfans, both having many years of professional writing experience for respected publications such as Baseball Prospectus and Grantland, and both have written extensively about theories, mathematical studies and unorthodox strategies, among other topics.
When they were given the chance to head the front office of the Sonoma Stompers, a small independent league team in northern California, for the 2015 season, they naturally leapt at the opportunity to put all their ideas into practice.
"The Only Rule is it has to Work" follows their efforts. Lindbergh and Miller quickly learn that the world of professional baseball rarely welcomes innovation, and the plot chronicles their transition from outsiders with little power to being welcomed by the clubhouse and holding real influence.
They're no dictators, of course. Lindbergh and Miller discuss their trepidation about making big changes to the team, or at times even enforcing their will at all, deferring to various coaches to make decisions they had wanted to make.
That changes later in the season, as the writers-turned-executives are forced to deal with a mid-season losing streak, off-field issues from a team leader, and firing a key member of the team.
If it's starting to sound like the "Moneyball," that's because it has certain similarities with the best-selling book and Oscar-nominated movie adaptation. The heroes of "The Only Rule is it has to Work" are underdogs in their league who use unconventional and heavily criticized methods to overcome disadvantages.
Both books feature an emphasis on personal stories on certain players, as well.
Where "Moneyball" had a feel-good Hollywood ending, "The Only Rule is it has to Work" has a much deeper and broader knowledge of the game itself, making it a must-read for any baseball fan.
Lindbergh's and Miller's writing was already great when they were outsiders to the professional game, and it gets even better when they become part of their coverage.
Tucker Warner: (540) 374-5413