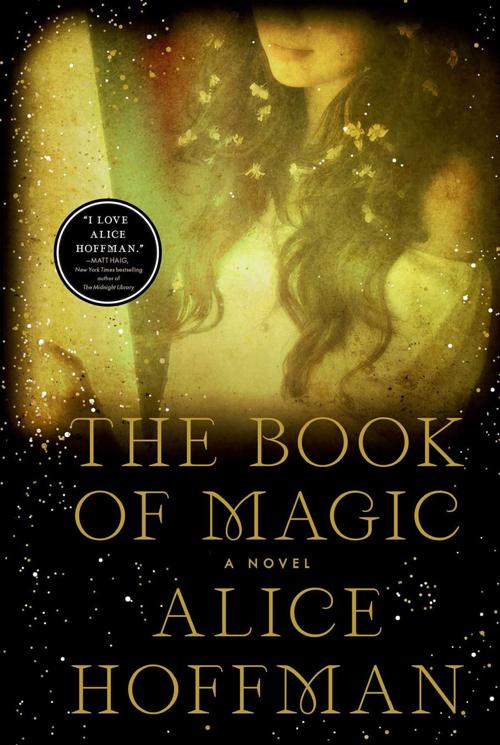 "Some stories begin at the beginning and others begin at the end, but all the best stories begin in a library."
"The Book of Magic" is definitely one of the best books I've read in some time. Libraries, books and librarians are vital elements of the spellbinding finale to Alice Hoffman's "Practical Magic" series. Libraries have always been a special place for me.
The book begins with the appearance of the deathwatch beetle in the Owens Library in Salem, a sign of troubling times to come. It will not be the only one to appear in this story.
"Magic Lessons" gave us the story behind Maria's curse on her descendants bringing tragedy to all who dared to love, as was seen in "The Rules of Magic."
Hoffman's lyrical prose and bewitching storytelling portray vivid, unforgettable characters throughout the final volume, as the family travels the world to destroy the curse.
Those who embrace witchcraft and those who spurn it are united by their love of family and determination to save one of their own from the lure of dark magic. But there are others who want nothing but to stop them, and they are forced to navigate the crooked path between the light and the dark.
There are great losses, reunions, new loves, revealed secrets and wishes granted, with one of the family creating a new copy of the grimoire including this sage advice for all:
"Make one wish and pay the price. Make one mistake and it can haunt you. All the same, love who you will. Know that language is everything. Never give your words away."
This deeply moving book is filled with love and sacrifice. It is an engaging race against time to destroy the curse with countless obstacles. There could not be a more mesmerizing end to this magical series of books about the Owens family that readers have come to love. Hoffman's language creates a vibrant, entrancing world inhabited by colorful characters.
I recommend it highly, but with the advice that you read the books in order to really immerse yourself in the magical joy of Hoffman's writing and to get to know her beloved characters.
"How lucky they'd been to be raised by women who taught them what was most important in the world. Read as many books as you can. Choose courage over caution. Take time to visit libraries. Know that love is what matters most."
How lucky we are to experience Hoffman's world.
Sandy Mahaffey is former Books editor with The Free Lance—Star.