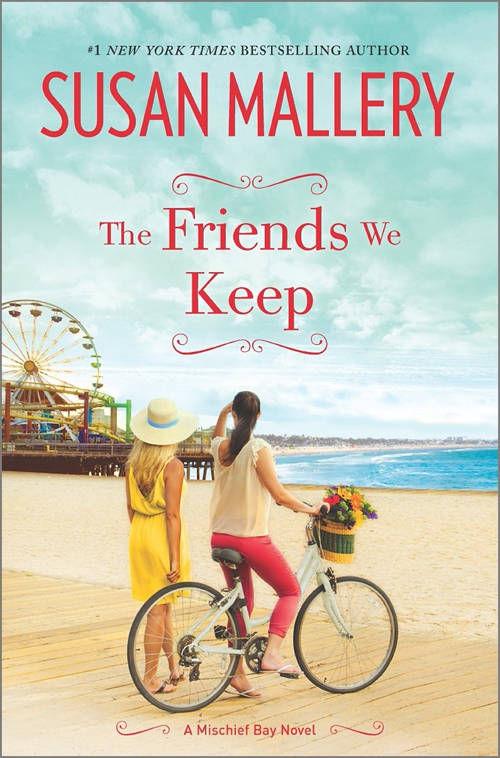 The first line of "The Friends We Keep" had me hooked. Any mother can relate to the question: "Was it wrong to want to pee alone?" I knew then that there would be at least one relatable character in this story. After reading a few books about Californians who have to pop antidepressants (and the like) because they can't "keep up with the Jones's," I was a little leery of reading Susan Mallery's latest novel set in fictitious Mischief Bay.
Gabby, the young mother of twin girls, can't wait to go back to work once the 5-year-olds start kindergarten in the fall. But she is forced to change and grow when faced with a major challenge.
Hayley has struggled with multiple miscarriages before the story begins, and her fight for a baby is chronicled eloquently and realistically. Hayley also has to overcome an obstacle in the story, but hers is more internal and in turn, more emotional than the other two women.
Nicole seems to have it all but as a single mother, she has always put her son first and when something good comes along for her, she questions whether her actions will hurt her little boy.
This is a great book to take along on a picnic or to the beach. There are many references to nice weather (it is set in California, after all) and it's an engaging, enjoyable read.
Colleen Beirne is the Newspapers in Education Coordinator at The Free Lance–Star.