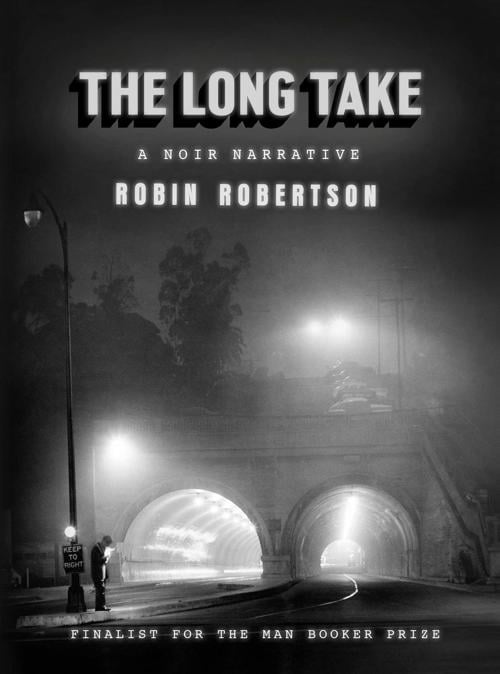 Pop quiz: How does one distinguish between prose and poetry? Let's see. Poems rhyme—some do. Poems have a regular beat—some do. Poems may be divided into stanzas, prose similarly into paragraphs. Poems' verses begin with caps—but not free verse.
Robin Robertson may have settled the present issue by garnering awards for his own poetry. OK, poetry is what a poet does.
But the issue offers a way into Robertson's latest, an eminently readable work of fiction rendered in part by mixing linguistic styles.
We encounter Walker, aptly named for his perambulating habits. A World War II vet, he interfaces with fellow vets, some among the homeless on the streets of L.A. A street map of the city is included—not sure it's needed. The city does figure as sites of movie-making and urban renewal: tearing down yesterday, constructing tomorrow, or perhaps an offbeat fantasy world. For Walker, those various urban labors stir disturbing memories of combat violence in which many of his comrades were blown away or, as he strays into enemy territory, were captured and executed. With his own war wounds, he engages other survivors who wander among inner and outer ruins.
One day, a buddy points him toward the local newspaper. He proves a promising journalist and is dispatched to visit San Francisco and expand his chosen subject: the plight of the homeless. As the text tracks Walker's peripatetics, a reader may wonder where all this is heading. It evokes someone straying in the woods and gathering splintered limbs to eventually be piled up and set aflame. In other word, worth waiting for.
We discern that Walker is both dodging war trauma and bumping up against it. The narrative styles may be reinforcing this disjuncture. His activities are rendered in third-person verse-lines as "He" or "Walker." His traumatic memories mostly favor an italicized first-person prose as "I"/"We," or a self-projected "You." Together, they suggest he is both connected to and alienated from parts of himself. A few intensified moments, perhaps notebook entries, are also interspersed in boldface. Galvanizing contents filtered through ingenious techniques combine for a fairly long, but very original take.
Dan Dervin is a freelance writer in Fredericksburg.