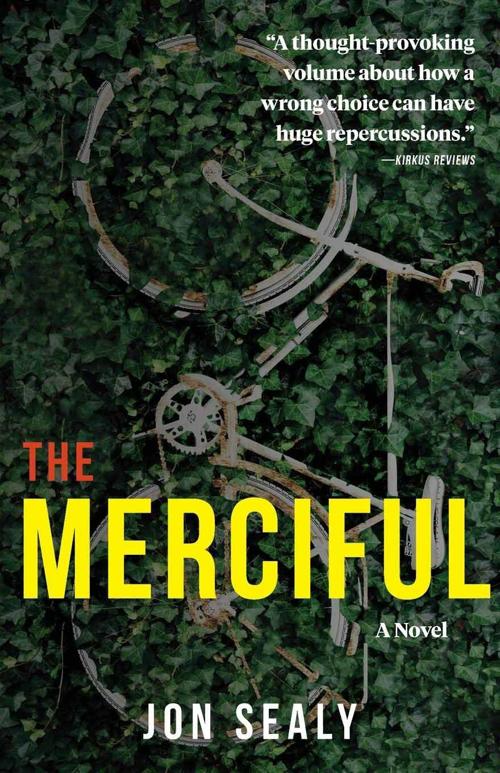 In the twinkling of an eye, one life ends and another is forever changed.
Richmond-area resident Jon Sealy tells the grim story in his third novel, "The Merciful," a thriller, a study in character and a meditation on sin, justice and clemency.
One night on a back road in the Low Country of South Carolina, 32-year-old data consultant Daniel Hayward crashes his SUV into 19-year-old bicyclist Samantha Grace James. After a quick stop, he drives away, unknowingly leaving Samantha dead or dying.
What follows details the police investigation, the lawyers' trial preparations and the courtroom drama, the last of which is sadly neglected in much of contemporary crime fiction.
But the story is not that simple, as Sealy focuses on several characters—all of whom have been damaged by life's vagaries—to infuse the novel with nuance.
Among them are Daniel and his wife, Francine; Samantha, her sister, Lauren, and her boyfriend, Charlie Gibbs; prosecutor Claire Fields and defense attorney Henry Somerville. The diverse and fascinating cast proves equally as vital to the novel as does the plot, which Sealy moves deftly between past and present.
To bookend the novel and supply a view from outside the events, Sealy includes Daniel's former college roommate, now a Richmond business consultant well aware of "the aborted dreams of my younger self, the drudgery of early middle age."
Sealy, a native South Carolinian, again displays the breadth and depth of his multiple talents: a gripping story, memorable and credible characters and expressive and imaginative prose.
The resulting power of "The Merciful" springs from Sealy's originality of concept and seriousness of purpose, enhanced by echoes of an unusual and unexpected troika: F. Scott Fitzgerald, Aldous Huxley and Scott Turow.
Inspiring earnest thought as it entertains, the novel depicts the ways in which ruin can befall us in an instant. And it explores subjects as discrete as the instant and often erroneous judgments fostered by social media and the fragility of troubled relationships.
Sobering and insightful, "The Merciful" transcends the banality of formulaic thrillers and exemplifies the excellence of a new generation of Southern novelists, of whom Sealy is a master of great merit.
Jay Strafford, a retired Virginia journalist, now lives in Florida.