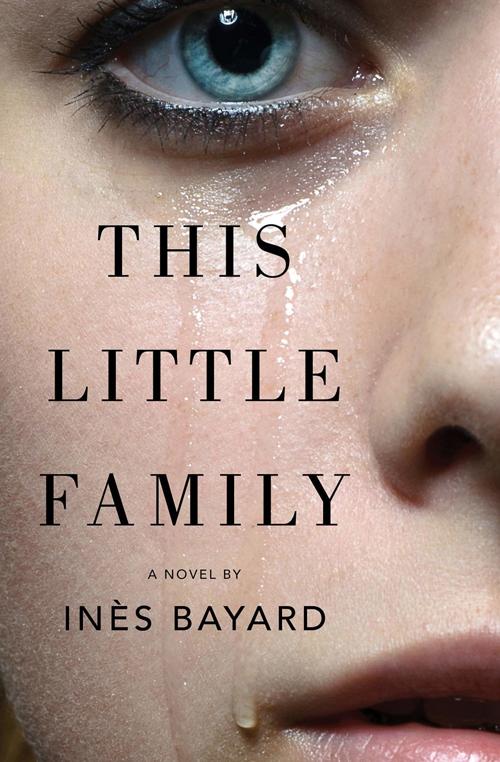 From the start, I knew that Inés Bayard's début novel, "This Little Family," (beautifully translated from the French by Adriana Hunter) would be a firecracker.
This fierce, furious novel follows Marie, a woman who, at first seemingly apropos of nothing, attempts to kill her husband and son. As the novel progresses, Bayard goes back in time to show how Marie got to this point, and Marie is soon shown to be a woman steeped in privilege. She has everything she could ever want out of life. Things change quickly, however, when she is violently sexually assaulted. Since she is afraid to tell her loved ones about the assault, Marie's life quickly spirals out of control when she discovers that she is pregnant and is sure the baby does not belong to her husband. Unable to abort the child without telling her husband why it is necessary. Marie's anger builds over the course of her pregnancy until, when the baby is born, Marie feels no love for him. And what begins as what most people would think of as a perfect life soon devolves into a look at performance, trauma and the dark underbelly of privilege.
Though this novel is short, and Bayard is skilled at creating the type of relentless tension rarely seen in literary novels, this novel took me a while to read. Readers should be warned that Bayard deals with some challenging themes, including sexual violence, self-harm and child abuse. And while Bayard's deep examination of female rage and male privilege is nothing if not groundbreaking, this novel is a challenge to read. Not only is the subject matter difficult, but Bayard also plays with your sympathies. As Marie's abuse of her son increases in severity, it becomes increasingly difficult to empathize with her. So, I found myself in a profoundly unsettling moral quandary, and Bayard only increases this sense of unease in her prose, writing with a sort of clinical detachment that chills to the bone.
Her thought-provoking narrative shows how too much privilege makes it difficult to cope with adversity when it does arise, and Marie's desire to conform only worsens the initial trauma. Marie's story also unfortunately comes across as strikingly ordinary, and everyday horror here is guaranteed to strike a chord.
Ashley Riggleson is a freelance writer from Rappahannock County.