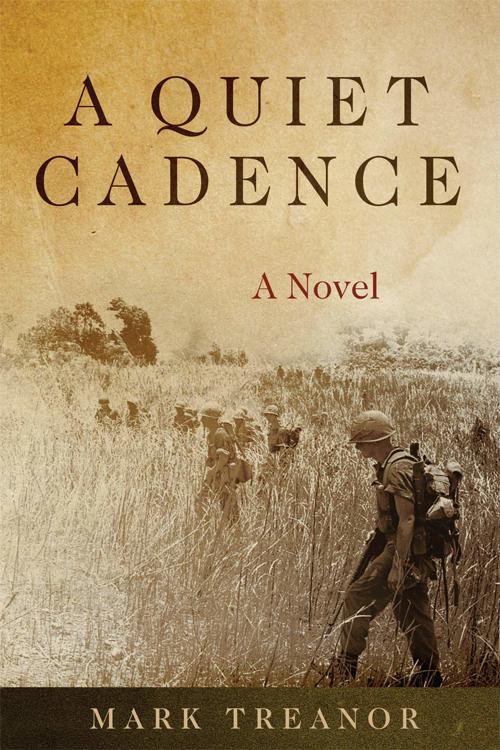 SURVIVOR'S GUILT is a cruel legacy for veterans. Discharged servicemen seeking post-war peace of mind can't come to grips with understanding why they lived while their buddies died.
Some vets find solace in veterans' holidays, statues and memorials. Others use unit reunions and professional counseling to soothe their souls. And unloading the burden of memories in print apparently is therapeutic; library shelves are full of ex-warriors' autobiographies.
Mark Treanor's Vietnam War-era tale "A Quiet Cadence" is technically fiction. Upon finishing the novel, however, a reader will wonder if Treanor had other purposes in mind when he submitted his manuscript to the publisher.
The novel centers on Marty McClure, a bright student weighed down by guilt for attending U.Va. while other young men his age fight in Vietnam. He enlists in the Marines, stunning his working-class Maryland parents, and is rewarded with an assignment to the crack Bravo Company of the 15th Marine regiment.
Marty sought the grunt's life, and he quickly gets it. Along with the battalion, his First Platoon is tasked with searching "the valley" to locate a major North Vietnamese Army complex. Marty endures fruitless walks in the sun in blistering heat, miserable monsoons and ungrateful South Vietnamese villagers. Interspaced between hours of drudgery are minutes of sheer terror in repelling NVA day ambushes and night assaults. And poised to strike like vipers at any second are the booby traps.
Marty's lucky: he's only modestly wounded and returns home whole. The same can't be said for many of the comrades he fought with, including a half-dozen he was particularly close to. And as readjusts to civilian life, he finds he can't ignore the memories of his dead friends. Their ghosts return to him in his dreams, marching in quiet cadence. He must find a way to make peace with his past.
Is Treanor telling his own story? It's possible. The book's sleeve says he's currently a lawyer and corporate trainer, but in his younger days served as a Marine rifle platoon leader in Vietnam. It's also possible Treanor's protagonist is a composite character assembled from many veterans he knew, including himself.
Whatever his motive, Treanor's first foray in novel writing succeeds in conveying to readers that veterans' ears don't stop ringing when the guns fall silent. We must care not only for ex-servicemen with broken bodies but also those with broken hearts.
Jeff Schulze is a night sports content editor with The Free Lance–Star.