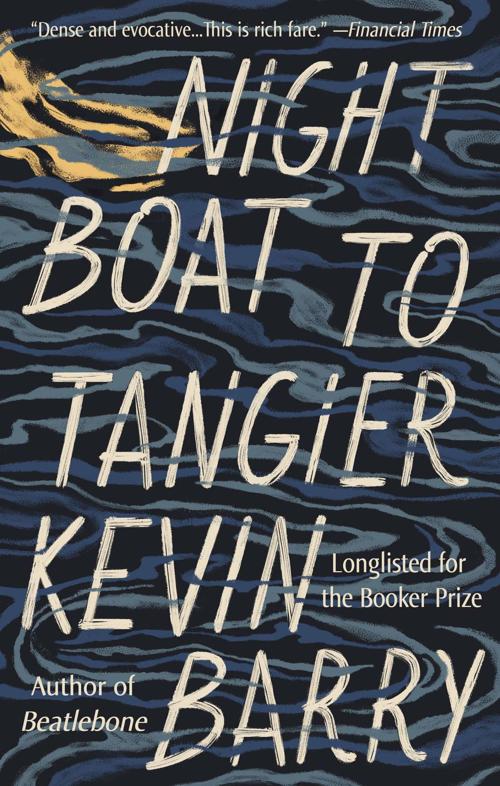 It's October 2018 in Algeciras, a port on the Bay of Gibraltar where two aging Irish honchos, Maurice and Charlie, occupy the ferry waiting room. Over time, they've partnered in various capers—real estate, but mostly drug smuggling. They have also shared Cynthia, provoking a degree of violence they somehow survived. At the moment, they're watching for the arrival of her grown daughter, Dilly, from whom her putative father, Maurice, is estranged.
So much for the plot, save for a few fleshed-out episodes. Cited by The New York Times as one of the best books of 2019 and recently released in paperback, "Night Boat to Tangier" by Kevin Barry is profoundly original, but also indebted to an unlikely tradition.
The prose, being mainly unmarked repartee between the two men, suggests affinities with stage traditions, specifically vaudeville. The convention endured in the cinematic offshoots of Abbot and Costello, Laurel and Hardy, Amos and Andy, Jack Benny and cast on radio. The pop-style of stage dialogue had been applied by fellow Irishman Samuel Beckett's immortal classic, "Waiting for Godot."
In lieu of Godot's long-delayed arrival, what occurs is an absence filled by chatter. But out of this vacuum is born the Theatre of the Absurd.
Barry is inspired in part by his predecessor in what may be termed Waiting for Dilly.
The unassigned dialogues of the two men are scripted, and there's a bit of Who's-on-First wordplay. But Barry departs from his master. His Godot figure does eventually appear on the reader's stage, but the way it is handled provides a twist that left me guessing.
Dan Dervin is a freelance writer in Fredericksburg.