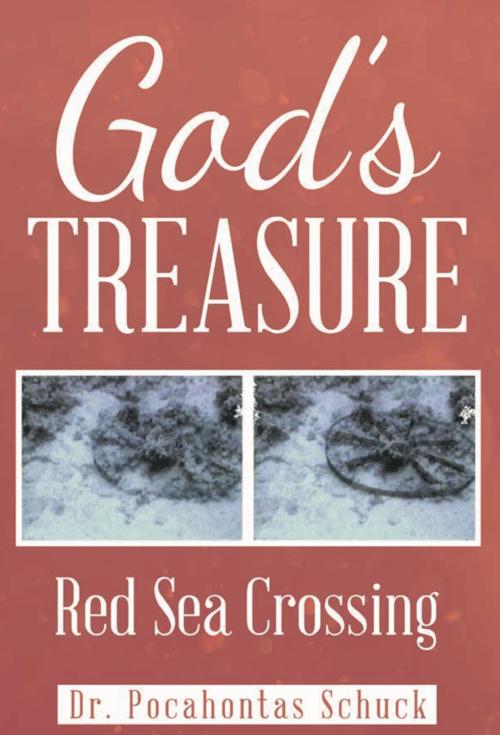 Connection to Fredericksburg region: During the early 1970s, I lived in Fredericksburg and taught biology at Stafford High. I retired from teaching life science in Dale City in 2005, when I designed and had my home built in Colonial Beach, where I reside with my son, his family and my golden retriever, Sydney.
I was inspired to write a book when: I was working on my Doctor of Theology degree at Pentecostal Faith Bible College. After researching Biblical sites for my dissertation, I became interested in the work of Ron Wyatt, an amateur archaeologist from Tennessee. For years, I had gravitated to articles mentioning the discovery of ancient chariot wheels at the bottom of the Red Sea. I wondered whether these artifacts could possibly have been from the Egyptians who had chased Moses during the Exodus. I knew I had found my topic when I read that, in 1978, Wyatt had taken one of the wheels he found on the sea floor to the director of antiquities in Cairo, Egypt. The director verified the wheel to be from the 18th Dynasty of Egypt (approximately 3,000 years ago). After receiving my doctorate in June 2019, I decided to turn my dissertation into a book.
Favorite time/place to write: My favorite place to write was at Cooper Library. I am 80 years old and I often had questions and needed assistance from the library staff. They were all so helpful that I mentioned each of them in my acknowledgments. Timing was also in my favor, since I delivered my final draft to my publisher March 10, just days before the coronavirus shut down the library and everything else. My favorite time to write was any time the library was open. When I added up the hours, it was about 32 hours per week for the months of April and May. This was the time consumed in getting my dissertation finished. However, the harder task began when I chose my publisher in mid-July 2019 and began the process of editing and gaining permissions for the material I wanted to use in my book. Much of my original material had to be deleted due to not being able to obtain permissions.
Future plans as an author: My future plans are not clearly defined given my age and the condition of our world. However, when I chose the title for my book, "God's Treasure Red Sea Crossing," I intended this to be a series called "God's Treasures." The first book, of course, is the Red Sea Crossing. The second book in the series was to be about Mount Sinai. However, when Saudi Arabia announced that the country was open to tourism, I added information about Wyatt's discovery of Mount Sinai in 1984. If I continue writing this series, the next book will be "God's Treasure Noah's Ark."
What I learned from the writing/publishing process: I learned that writing a book is not an easy, overnight task, but it is a very rewarding experience, especially when the day arrived that my 'baby' was finally delivered to my publisher. I have heard that writing a book is often referred to as giving birth.
My advice for those trying to write a book: Realize up front that you are looking at many hours and months of dedication to this task unless you are one of those lucky people who have a staff that you can delegate some of the work to.
About my work
Book title: "God's Treasure Red Sea Crossing"
Publisher: West Bow Press, a division of Thomas Nelson and Zondervan
Publication date: May 28, 2020
Genre: Religion, Spiritual
Who should read my book? My book should be read by anyone interested in documentation of Biblical events, by those questioning the reality of God and seeking information about places on the earth where there is evidence that the Biblical account is a documented reality.
Stay up-to-date on what's happening
Receive the latest in local entertainment news in your inbox weekly!