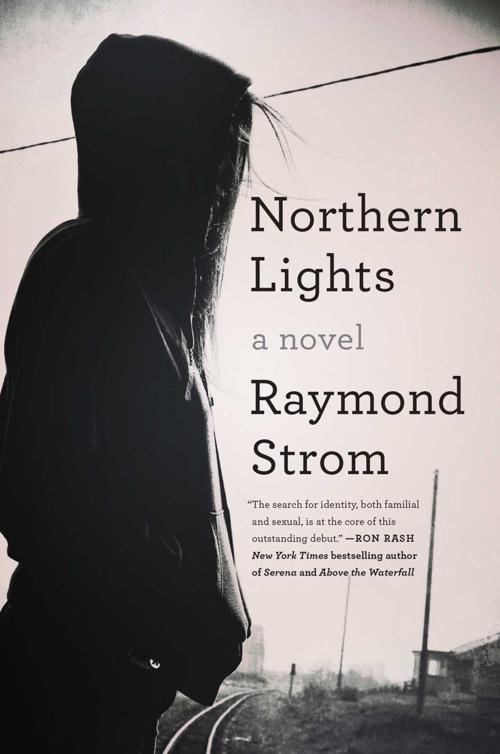 On the day that androgynous Shane Stephenson graduates from high school in Grand Marais, Minn., his uncle kicks him out. And on that bleak note, Raymond Strom sets the events that inspire "Northern Lights," his jarring but affecting début novel, a story of dying towns, damaged lives, improvised families and possible chances.
Without a home until he begins college in September, the 17-year-old sets out for Holm, Minn., to search for the mother who abandoned him as a child —and for himself. He arrives on June 6, 1997, only to learn that his mother has left town.
A small Rust Belt community whose downtown has died, Holm is awash in drugs and despair. Shane's first friend is Jenny, a bright and beautiful graffiti artist—and a kleptomaniac; the two soon begin hanging out with J, a druggie, and his girlfriend, Mary, as well as hard-drinking Russell.
Menace appears in the form of Sven Svenson, a vile and violent Klansman wannabe and Confederate fanboy who threatens and bullies Shane. Meanwhile, Shane finds himself attracted to Russell—the connection is reciprocal—as he explores his sexuality.
What follows are scenes of the joy and misery, of the deep bonds and bad decisions that define youth; what results is an unvarnished portrait of humanity in all its contradictions.
Strom, a native of Hibbing, Minn., grew up in small towns in the Midwest and now works as an academic adviser at the City College of New York, from which he received a master of fine arts degree.
His novel features captivating characters and a plot that could have been mundane in lesser hands, but which never falters in Strom's. And his prose packs punches in stark and arresting passages such as these:
"Svenson arrived with a Confederate flag mounted in the bed of his truck, cutting through the crowd like the fin of a great shark."
"So many people stare off at nothing, thinking nothing—you could see the animal deadness in their eyes—but Jenny's mind never shut down. It must have been hell."
A blend of pain and promise, "Northern Lights" also offers, in Strom, a fresh and gifted voice from which much can be expected.
Jay Strafford, a retired Virginia journalist, now lives in Florida.