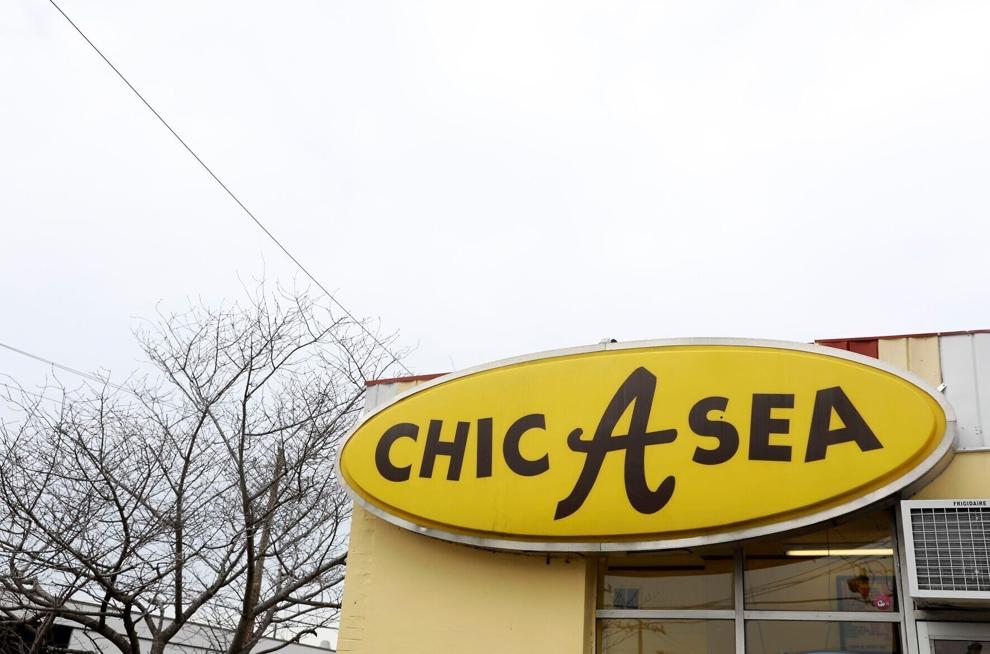 Chic-A-Sea was once a fried chicken kingdom with more than 50 franchised stores throughout Virginia.
William Sledd, owner of the family-operated business, publicly announced that the 2702 Chestnut Ave. location in the Newport News Southeast Community was closing its doors this past weekend. The other locations at 4400 Jefferson Ave. and 1417 W. Pembroke Ave. in Hampton remain in operation.
The no-frills fast-food chain best known for its fried chicken sandwiches — above all the Big Chic — also serves up mixed greens, corn fritters and breaded and deep-fried okra.
Throughout the years, it has become not only a beloved spot for the Newport News Black community but also an integral part.
Linda Joyner, Chic-A-Sea's regional manager said a combination of rising costs for products and labor shortages led to the closure.
"I wish we could keep it … but we got to do what we got to do to keep from losing the other ones," she said.
Joyner's late father, Wadell Parker, operated the business and brought several of his children on board including Joyner. Her twin sister, Brenda Wiggins, manages the Jefferson Avenue store and sister Maxine Fogg joined the family business to manage the Chestnut Avenue location. Parker's granddaughter, Lisa Parker, manages the West Pembroke Avenue spot.
Joyner, with the company for 50 years, said the coronavirus pandemic led to the hard decision.
"Prices have tripled on us and it's hurt the bottom line; they can't operate it like that," she said.
At one point the business had 35 employees between the three locations, but only has 17 now, Joyner said. Employees from the Chestnut Avenue store will merge into the other stores, she said.
Andrew Shannon, community organizer, said Chic-A-Sea has been a wonderful partner for more than three decades always helping with his annual event, Feeding 5000.
"It's really devastating; it's an anchor business on that corridor," Shannon said. "It's a rallying cry to the community that they must support our area regional businesses."
Word of the closing spread quickly on social media and loyal customers such as Jon Kelly found themselves speechless. Kelly said he was shocked that the Chestnut Avenue location was closing because it was always the one to go to.
"The real sad part is this is another Black business in downtown Newport News that's closing that's been here for years and nobody is up in arms to say, 'What can we do to help them?'" Kelly said.
Now, Kelly said he hopes the community will rally to support the two remaining Chic-A-Seas.
That is Shannon's hope, too.
"Chic-A-Sea has been there for the community, and I'm asking the community to be there for Chic-A-Sea in the future even more," Shannon said. "They are the heart and soul of the community."