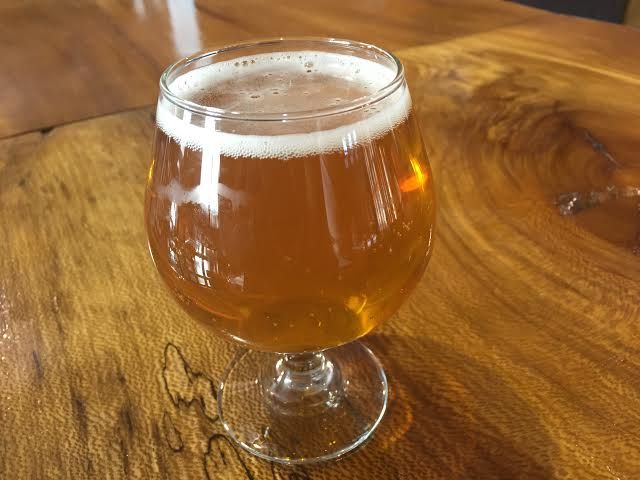 Peanut butter and beer are two of my favorite things to put in my mouth and savor, and let the flavors linger for just a minute.
And now I can enjoy the flavors at the same time, thanks to some creative breweries.
My first experience with a form of peanut butter beer was with DuClaw Brewing in Maryland. They make a delicious concoction called Sweet Baby Jesus that's got chocolate and peanut butter flavors in it.
It's very rich and a little heavy, but it makes a great dessert beer.
Fortunately, it's more widely available now—and by widely available, I mean you can find it in Wegmans, Total Wine and other bottle shops in the area.
I'll admit that for a while, I was enamored with this tasty beer—it was unlike any beer I'd had and it really hit the spot.
But my obsession wore off some, and it became a rare treat that I didn't want all the time.
Then, one night I was at Capital Ale House, and I asked a bartender for suggestions. Some of them have their finger on the beer pulse and know what the bar has that's new and interesting.
On this particular night, I tried Isley Brewing's Choosy Mother.
It's similar to Sweet Baby Jesus, but it's lighter.
It's an oatmeal peanut butter porter. The drink and clever name stayed in my head.
Recently, my fiancé and I ventured down to Richmond and Ashland to visit breweries we had not been to before.
We started the day at Center of the Universe, in Ashland, and moved on to Ardent Craft Ales, and then—because it was just right around the corner, to Isley.
When we went up to the bar to examine the selections, my memory of the delicious peanut butter beer popped into my head.
As we frequently do when visiting new breweries, we ordered a flight, which included several of Isley's beers.
To my delight, Choosy Mother was just as delicious, if not more so, than I remembered it.
I know there are folks out there who are against the mixing of these two delights (one happens to work in the same newsroom as me and signs my paychecks), but I'm fiercely in the pro-peanut butter category.
No, it doesn't taste like a typical beer, but it's new and different, and that's my favorite kind of beer.
Since trying these, I've sought out peanut butter beers to compare and contrast.
When Stafford's Adventure Brewing announced an Elvis-inspired beer, I was ecstatic.
The beer, called "Go East Young Man" after the song, has the ingredients in the legend's favorite sandwich: peanut butter, marshmallow fluff and bananas.
Instead of a dark beer, it's a wheat beer. This makes it even better, in my book.
The peanut butter flavor is the strongest, but I've heard that in future batches, the other flavors will come through more strongly.
I encourage you to open your minds—and your taste buds—and try something new, such as a peanut butter beer.
​Robyn Sidersky: 540.374.5413
Stay up-to-date on what's happening
Receive the latest in local entertainment news in your inbox weekly!