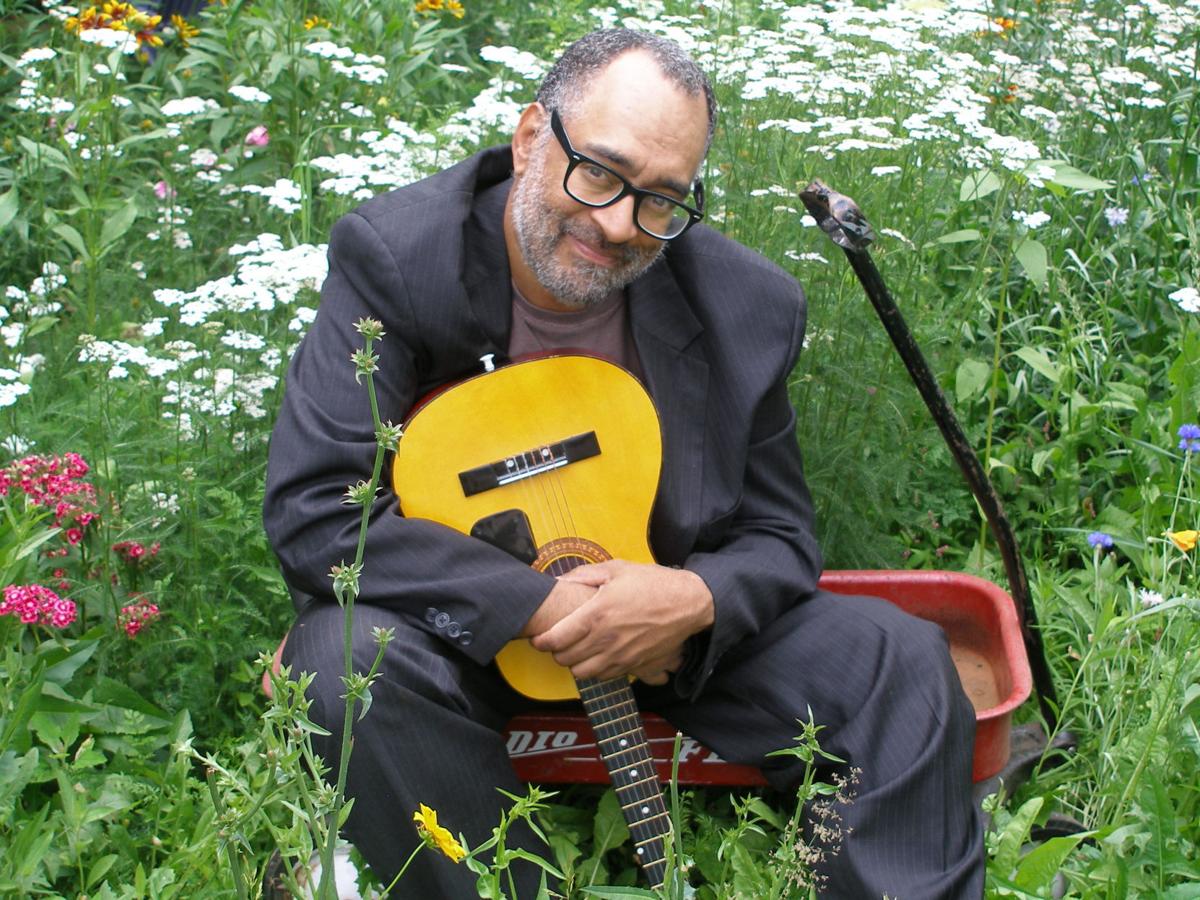 It took Vance Gilbert 30 years as a folk singer-songwriter to make an entire album of jazz standards. Gilbert began his career as a jazz singer, but decided to take a different path.
"I went from jazz to the acoustic singer-songwriter thing," Gilbert said. "I felt that there was an audience there for me in the acoustic music world that was willing to hear a story as opposed to me trying to figure out how many ways I could sing 'If I Were A Bell' or 'A Foggy Day.' "
In 2015, after years of success on the folk scene, Gilbert turned back to his jazz roots and released "Nearness Of You," an intimate collection of standards accompanied only by his own guitar with minimal overdubs. The material ranges from Thelonious Monk's quirky ballad " 'Round Midnight" to Tin Pan Alley chestnut "Moonlight In Vermont" to the Brazilian favorite "Mas Que Nada."
"I'm 30 years older and I had to get better so when I went back to look at these tunes I was a better musician," said Gilbert. "That's why those Brazilian tunes ended up on there. Because I could finally play them in such a way that they sounded a quarter decent."
Gilbert's career as a songwriter was inspired by a show he attended on a whim with a friend back in 1989 in Boston.
"Somebody took me to see Shawn Colvin in concert and she blew me away," said Gilbert. "She was consummate. She played great, she sang great, she wrote these incredible songs and the covers she did were so reinterpreted that you wanted to relive them. I thought, this is all I want to do, and that was it, so here I am."
Gilbert made a series of albums on the Rounder label and even ended up opening for Shawn Colvin a few years later. His vocal style combines a soulful jazz sound and traditional folk elements. He lists influences as diverse as George Benson, Bonnie Raitt, Al Jarreau and John Prine. Gilbert also has a special fondness for the vocal style of Van Morrison.
"He sings like he does not care what you think about his singing, whether it sounds black enough, whether it sounds Celtic enough, he opens his mouth and flips the bird to the whole world," said Gilbert. "He just spits it out; it's magnificently careless. You let it fly like that and something true nature is going to come out of your throat."
Gilbert's songs often seem like little films or plays. One of his recent favorite songs, "Old White Men" goes from boyhood memories of old men and their workshops, to a resentment of white privilege, to a realization that he has become just like one of those old white men.
"As I was writing that I had no idea where it was going to go," said Gilbert. "It went where it decided to go and the next thing I knew I was the old guy in the driveway. It's so unlike what you think I would do, it's really a straight-up country-folk tune. In a lot of ways that tune answers the critics who say Vance is all jazzy all the time. That tune is all meat and no fat."
As his songwriting matured, Gilbert took a detailed approach to his lyrics. He usually starts with the words and finds the music naturally fits in later.
"I can still be revolutionary, but in a tinier way," said Gilbert. "I'm not going to sing about the revolutionary himself or herself, I'm going to sing about the cup they drank out of that's sitting on the table or the carpet in the room that just got shot up. I want you to be in the midst of the details as the songwriting brain video camera scans the room for the details. That's what inspires me at this point—telling a good squared-up snapshot of a story that's evocative."