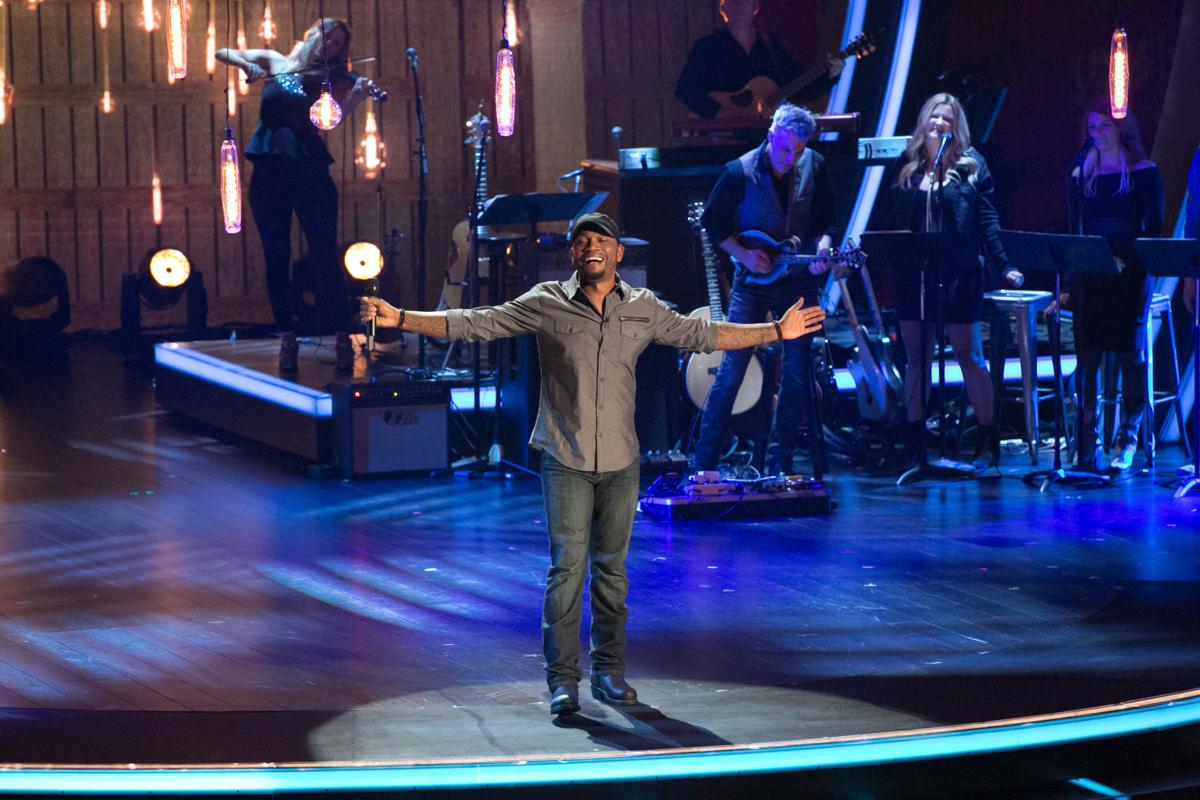 Tony Jackson gets a lot of comparisons to country music stars Darius Rucker and Charley Pride.
"There aren't a whole lot of African-Americans in country music," the 41-year-old country singer from Richmond said.
But that stereotype is changing.
This week, Jackson will compete on USA Network's new reality singing competition "Real Country" where he will perform against two other up-and-coming country singers for the chance to win $10,000. His episode of USA's "Real Country" will air Wednesday at 10 p.m.
Jackson grew up in a military household, listening to his father's Motown records and his mom's gospel music. "I was exposed to everything," Jackson said.
As a kid on an army base in Spain, he caught a performance from Randy Travis and fell in love with country music.
Exploring issues of family and home, heartbreak and loneliness, country music is big on military bases, Jackson said. And those same themes speak to Jackson as a father of three children.
"With country music, I can sing about real life and things that are meaningful to me," he said.
Jackson graduated from Chesterfield's Monacan High School, joined the Marines and eventually moved back to Richmond. He got a job with the Bank of America Financial Center on Villa Park Drive where he worked for 15 years, climbing the ranks until he became the senior vice president of technology and operations.
But at the same time, he worked on his side hustle and passion: country music.
He played in the Richmond-based country band Jackson Ward. When legendary country singer George Jones died in 2013, Jackson and a few friends went into Richmond's Sound of Music Studios and recorded Jones' "The Grand Tour" as a tribute.
On YouTube, the video sparked attention.
Jackson's big traditional voice with a country twang grabbed the interest of Donna Meade, widow of country star and sausage king Jimmy Dean.
She invited him to be a guest performer at the Old Dominion Barn Dance, which she was reviving. After his performance, she said, "We've got to get you to Nashville."
With the help of some of her connections, he went to Nashville and recorded his first eponymous album where his single "Drink by Drink" climbed the country charts.
In 2016, he got a booking agent and took the leap to become a full-time country singer.
USA's "Real Country" isn't like "The Voice" or "American Idol," which seek to highlight undiscovered talent.
"Real Country" is looking for an established voice to become country's next superstar.
On the show, Shania Twain, Jake Owen and Travis Tritt serve as panelists and pick 21 artists to compete as part of their teams.
"Travis Tritt had seen [my version of] 'The Grand Tour,'" Jackson said. "He was moved by it and wanted me on his team."
On each episode, three artists will compete for $10,000 and the chance to move forward to the grand finale where the winner will get $100,000 and a performance at Nashville's Grand Ole Opry.
Jackson filmed the show in Nashville over the summer.
"I can't tell you how many songs I sing, because then you'll know how far I got," he said with a laugh.
"It was a big decision to leave the corporate world for the entertainment world," he said. "Being on the show felt like a validation. It made me feel like I'm doing what I'm meant to be doing."
Jackson is currently on tour, playing all over the country and working on a new album.
He'll perform at the Old Dominion Barn Dance Christmas Show at the Beacon Theatre in Hopewell in December.
He lives in Sandston and keeps an office in Nashville. When he's in town, he likes to hit the trails on Belle Isle and go to Lady N'awlins for grilled Cajun oysters.
As for being an African-American man in country music, Jackson said, "It's been a nonissue for me. Country music speaks to everyone. At my shows, you have kids and old folks, white, black, Hispanic. It's the only genre of music that speaks to everybody."
(804) 649-6151
Twitter: @collcurran