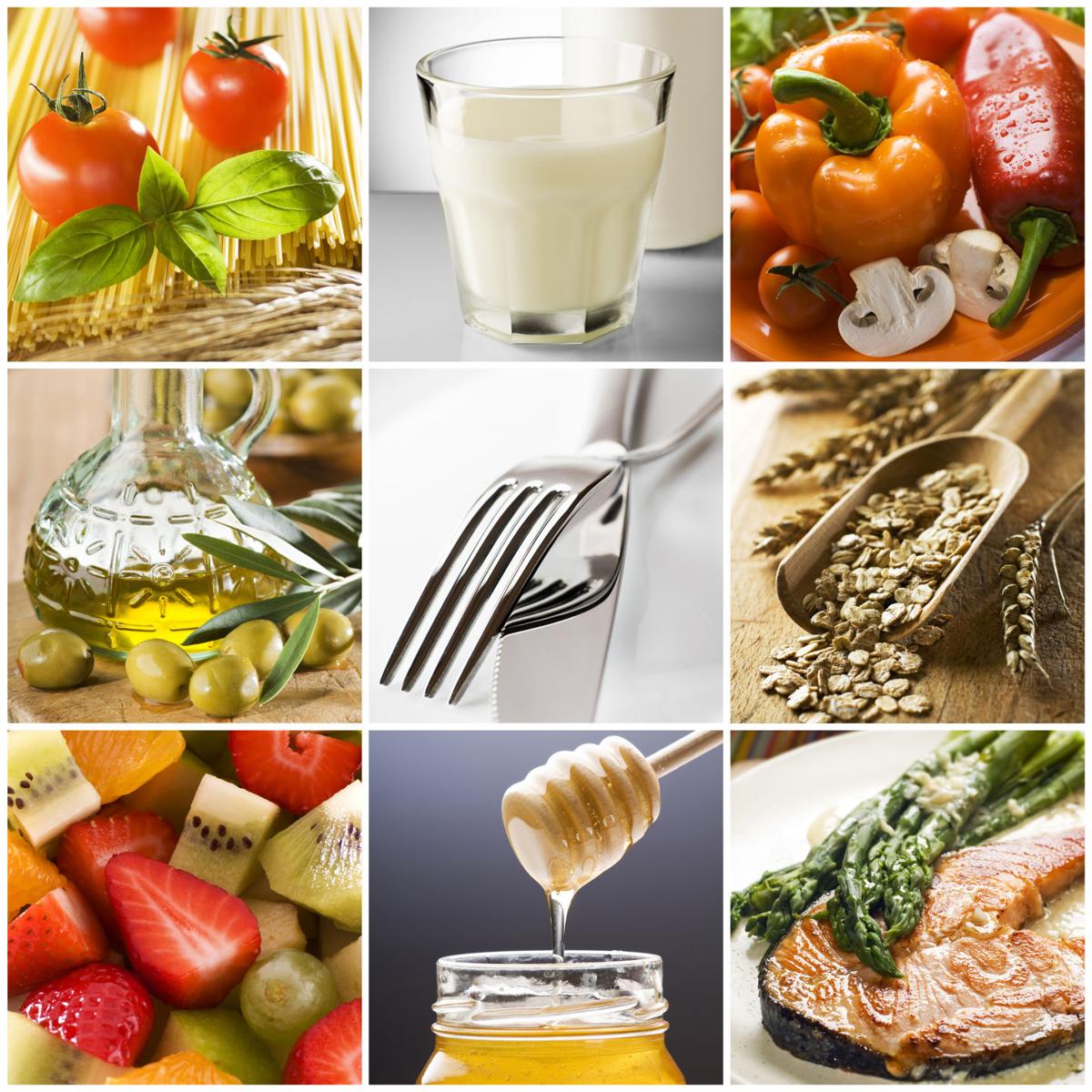 "Let food be thy medicine" is a quote attributed to Hippocrates, the ancient scholar considered to be the father of modern medicine. The saying relates to the notion that what people put in their bodies can heal and/or prevent certain conditions.
For seniors with medicine cabinets full of over-the-counter and prescription medications, the idea of relying predominantly on food to promote optimal health may be tempting, and various foods can be particularly useful to the 50-and-over demographic.
 At Chancellor's Village, we know that good food is an important part of a good life. And the only thing better than a great meal is a great meal shared with family and friends. We pride ourselves on our fresh, seasonal meals from our fantastic chef. You'll be able to choose every day from a variety of delicious dishes that incorporate global cuisines and local favorites.
According to the World Health Organization, poor diet is a major contributor to many of the diseases that affect older people. Poor diet has been connected to the development of diabetes, and degenerative diseases such as osteoporosis also may be linked to the foods one eats. The National Council for Aging Care says micronutrient deficiency is often a problem among the aging due to factors like lack of variety in diet and reduced food intake. Eating a variety of foods can provide all of the nutrients people need to stay healthy as they get older. Certain foods may be particularly helpful.
Brain-friendly foods: Foods such as avocado, leafy vegetables, sunflower seeds, blueberries, and salmon are good sources of vitamin E, antioxidants, omega-3 fatty acids, and other nutrients that may help ward off dementias like Alzheimer's disease.
Anti-inflammatory foods: Foods rich in omega-3 fatty acids may help prevent inflammation that can cause cancer and rheumatoid arthritis. Foods that are high in omega-3 fatty acids, like salmon, should be consumed at least twice per week.
Fruits and vegetables: Fresh, canned or frozen produce tend to be high in micronutrients, including a variety of important vitamins that are essential for all components of health. The Academy of Nutrition and Dietetics advises eating dark green vegetables, such as leafy greens or broccoli, and orange vegetables, such as carrots and sweet potatoes.
Energy-boosters: Choose whole grains that can provide sustained energy by way of healthy carbohydrates over processed grains.
Bone-friendly foods: Calcium-rich foods, such as milk, yogurt and cheese, can prevent calcium from being leached from the bones, which contributes to conditions like osteoporosis.
Digestive system-friendly foods: The digestive system slows down as the body ages and digestive contractions may slow down and become fewer. Foods rich in fiber can promote proper digestion by moving food through the digestive tract more easily. High-fiber foods also may help naturally reduce blood cholesterol levels.
High-iron foods: Without enough iron in the body, a person may feel tired and lethargic from a reduced production of hemoglobin, which carries oxygen in the blood from the lungs to the rest of the body. A lack of oxygen in body tissues from anemia can be serious. Tofu, spinach, lentils, pumpkin seeds, and fortified breads and cereals are high in iron.
Smart food choices can help seniors live long and healthy lives. 
All of our meals served at Chancellor's Village are prepared under the guidance of a certified dietitian, and our Resident Food Council is deeply involved in the choice of our rotating menu. Each meal features two locally sourced entrée options and an always-available menu for even more choice. Additional highlights of our dining program include:
Restaurant-style dining
Seasonal menus
Special events and theme dinners
Snacks available throughout the day
Dietary options ranging from hearty cuisine to lighter fare
Chancellor Village takes elegant and delicious dining very seriously: When it comes to dining, our mission is simple: serve delicious, enjoyable food in a comfortable, welcoming environment. From delicious dishes that incorporate global cuisines to the local favorites of Fredericksburg, we pride ourselves on serving freshly sourced, hand-prepared meals. Find out more about Chancellor Village's dining program. 
Chancellor's Village is located at:
12100 Chancellors Village Ln.
Fredericksburg, VA 22407