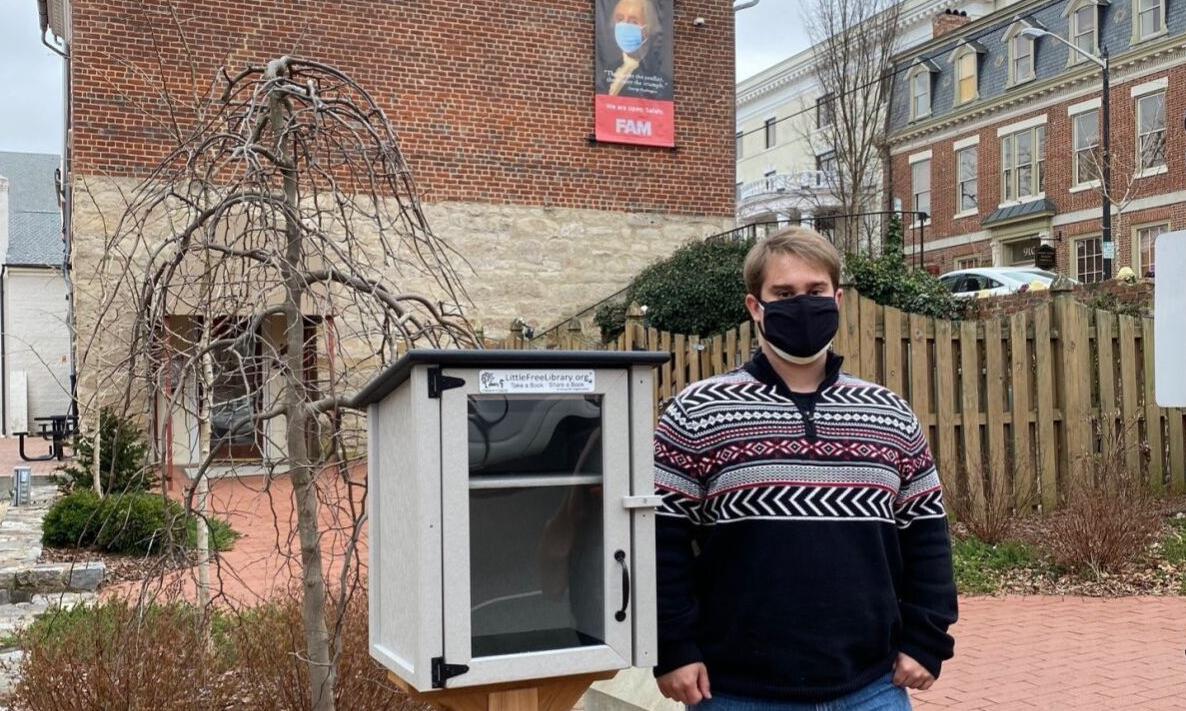 The Fredericksburg Area Museum has installed a Little Free Library on its grounds.
Located by the museum's William Street entrance, 907 Princess Anne St., it is the first Little Free Library in Fredericksburg's Historic District, according to a news release.
These outdoor, publicly accessible, enclosed boxes hold books that have been left by others for someone else to enjoy. Everyone is encouraged to stop by, donate a book and pick up one to take home and read. The library is open to everyone in the community and visitors to our area.
Brown Riggins, a volunteer at the museum, chose to install the Little Free Library as his senior project for Old Town Academy. "I was looking for a way to give back to the community I enjoyed being a part of so much," he said. He felt the museum grounds would be the best place for people to stop by and choose a book. "Fredericksburg is the perfect city to have something like a Little Free Library at its center because of its family-friendly aesthetic and large amount of foot traffic."
Riggins has had a lifelong interest in learning and history, and the FAM quickly became one of his favorite places in Fredericksburg. He began visiting the museum with his parents when he was 3 and started volunteering at 13. He has done everything from working the front desk and giving tours, to helping create displays and working many special events such as the grand opening of the museum in its current location, the Sounds of Summer concert series, Pizza Palooza and the FAMFaire: KrisKringlmarkt. He also teaches classes at the museum to school students and has created several activity books to go along with various museum exhibits.
Sara Poore, president and CEO of FAM, stated, "It has been such a wonderful experience watching Brown grow up at the museum. I never imaged that the small child in our summer camp program years ago would still be a part of our museum community as a young man! His connection to the museum and his love of history and learning is why we do what we do. Working with him on this project has been a joy and we are excited to add the Little Free Library to our offerings."
"It was a wonderful learning experience working with the Architectural Review Board to apply and get approval for the Little Free Library. In addition, working with the city on placement and installation has been a great experience. This project's aim is to bring the Fredericksburg community closer in these trying times" Riggins said. As he explained to the ARB, "Entire families spend time together in Old Town, and this will be a fun activity for them to choose and share books." Riggins collected donations for months to purchase the library and a large collection of books to fill it. Feel free to bring one of your favorite books to share in the library.