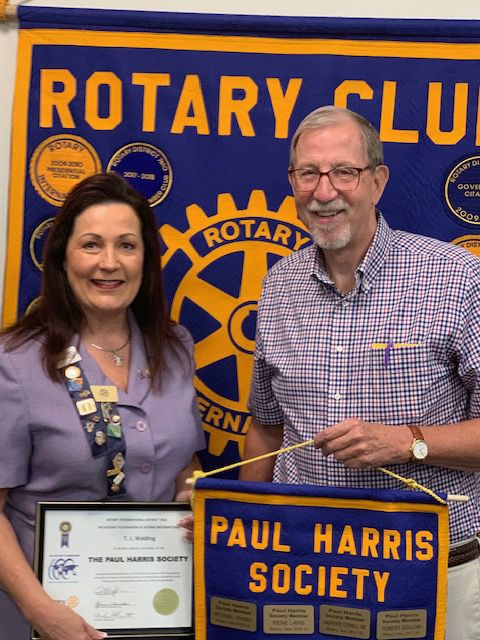 Michael Arietti spoke to the North Stafford Rotary Club to remind them to give to the International Rotary Foundation. Donations help support Rotary's Global Scholars, with a minimum of $30,000 per student, and many of the Global Grants. Donations are held by the foundation for three years and then 50 percent of the money is returned to the club.
Arietti also inducted T.J. Walding into the Paul Harris Society, named in honor of the founder of Rotary. This recognizes her for pledging to send $1,000 a year to the foundation as long as she is able. She received a certificate and a pin with her name on it to be added to the banner with the club's four previous Paul Harris Society members' pins.
Be the first to know
Get local news delivered to your inbox!