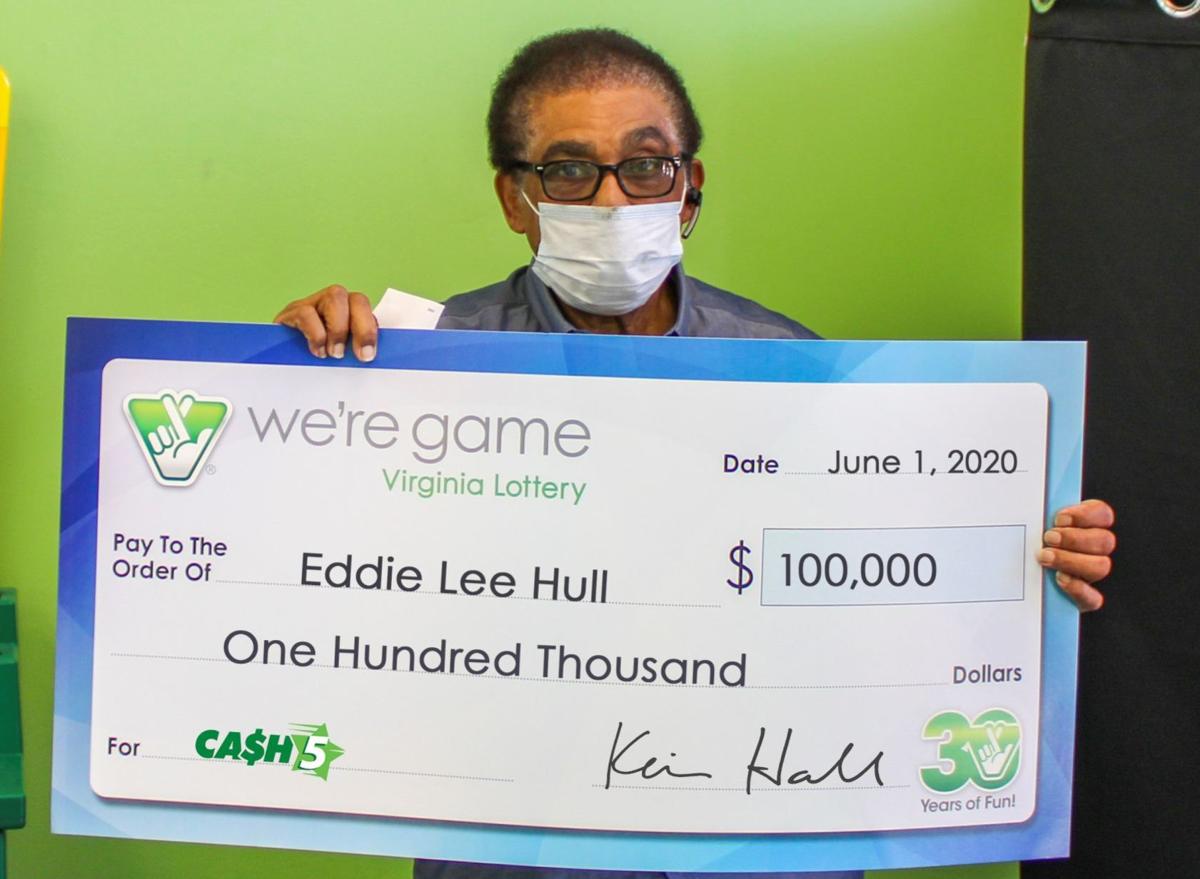 Eddie Lee Hull bought two different Cash 5 tickets from two different stores for the same drawing. He selected the same five numbers on both tickets, 9-17-22-27-34, a combination of family birthdays. Both tickets won the game's $50,000 prize, for total winnings of $100,000.
It happened in the April 21 night drawing. The Stafford man bought his winning tickets at the 7–Eleven at 280 Garrisonville Road and another 7–Eleven down the street at 378 Garrisonville Road.
Hull, who is retired, said he has no immediate plans for his winnings except to pay bills.