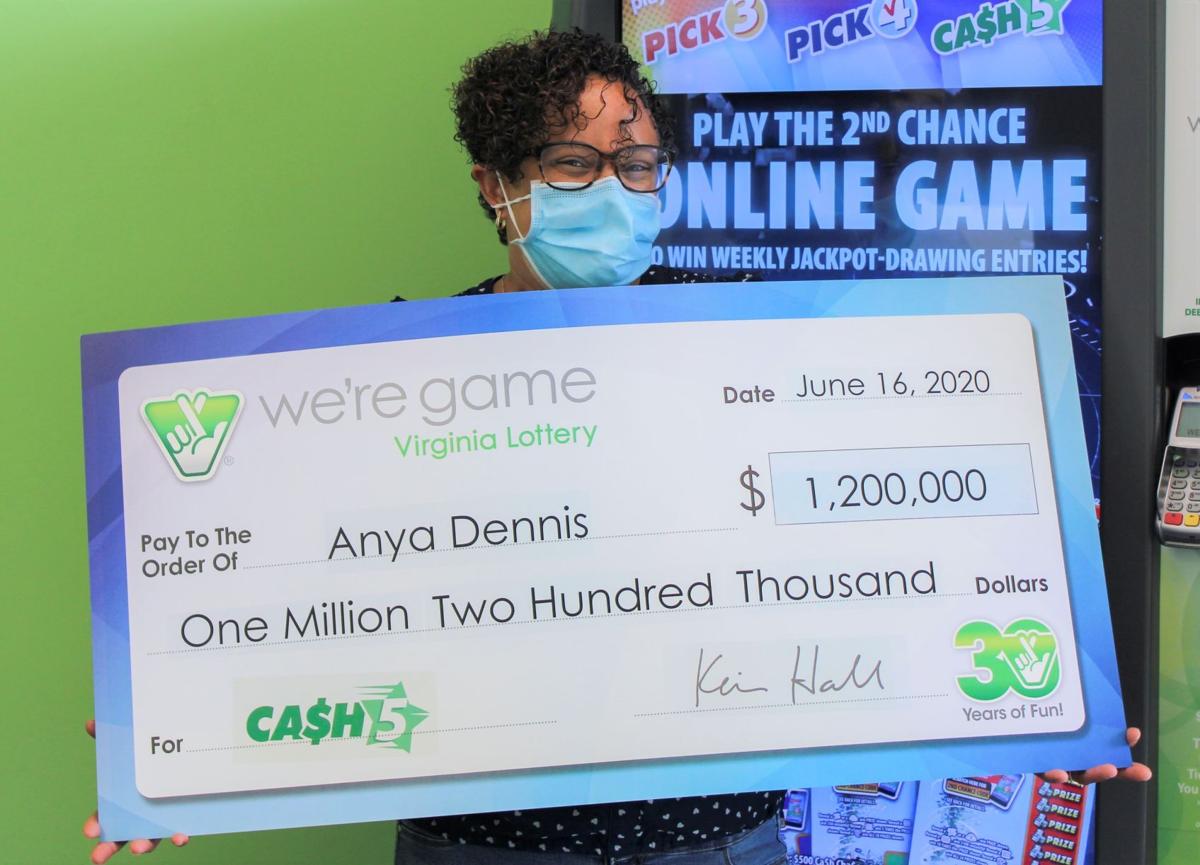 It had been a tough few months for Anya Dennis. So, when her husband called and was shouting in the phone, she thought, "Lord, I can't take any more."
But he wasn't calling with bad news. The Stafford couple had matched all five numbers in the Virginia Lottery's Cash 5 game. They had bought 12 tickets for the June 14 drawing, all with the same five numbers. That means each ticket won the game's $100,000 top prize—for total winnings of $1.2 million.
"I was screaming," the Stafford woman told Virginia Lottery officials. "I thought, 'This can not be real!'"
All 12 winning tickets were bought at the 7-Eleven at 4800 Dale Blvd., Dale City. The winning numbers for that drawing were 9-13-19-26-29.
Ms. Dennis said she intends to use the winnings to buy a house and pay for college for their two daughters.
And why buy a dozen tickets with the same numbers for a single drawing?
"We just went out on a limb," she said.
Cash 5 drawings are held daily at 1:59 p.m. and 11 p.m. The odds of winning the $100,000 top prize are 1 in 278,256.