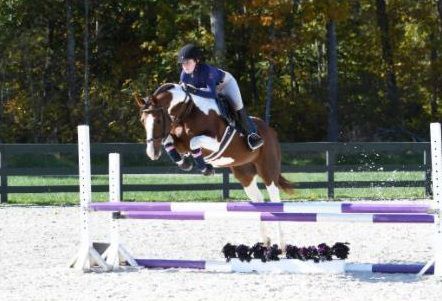 The mission of Serenity Farm Equine Sanctuary in Louisa County is to prevent equine neglect, abuse and abandonment where it can, and to rehabilitate and find loving, forever homes for neglected or abused equines.
It educates the public on the beauty and value of rescued horses and gives purpose to the lives of neglected or abused equines through interaction with humans. All volunteers are welcome, including adults, school-age children and individuals with disabilities; horsemanship training and instruction are provided.
Each year, there are many individuals—visitors, donors, volunteers and adopters—all are special and make the sanctuary work. Each year, the sanctuary's board of directors chooses those who go above and beyond.
This year, Roger Garr of Mineral was selected SFES MVP. Garr has been the most handy volunteer, serving more than 200 hours. Garr, who runs his own tree service, can build and repair efficiently and effectively. He put finishing touches on projects that had previously languished for ages and single-handedly insulated the barn ceiling.
Charlie Evan Davis was named Volunteer of the Year. Davis is a registered nurse, a frontline medical provider and a quiet wonder. He spends his time in the fields, grooming and checking on each individual horse, but he has a special bond with Wishes, who comes running when Davis arrives. Davis volunteers weekly, sometimes more often, and helps with the evening feed. He says this is his therapy.
Raina LaBonte was named Adopter of the Year. Two years ago, LaBonte came and immediately bonded with Mina, a paint American Quarter Horse who showed amazing promise under saddle. Staff at Serenity Farm were worried that no one would give this horse a chance because Mina has only one eye. Not only did LaBonte give her a chance, but both have shown incredible progress. They began their training, then the two began to show in the disciplines of dressage, jumpers and hunters. Mina and LaBonte are winning awards and enjoying their success together.
Realizing how important its work with individuals with disabilities and challenges has become, Serenity Farm wanted to do more. Multiple volunteers have significant disabilities, local counselors have used the farm as a site for counseling, and the sanctuary's executive director has a background of providing services and national advocacy for those with disabilities.
To further work with this population, Serenity Farm is preparing to offer a new equine therapy program. Both Rhondavena and Bill LaPorte, sanctuary founders, have become PATH International members and will complete certification and training as certified/registered equine specialists in March.
PATH International, founded in 1969 as the North American Riding for the Handicapped Association, promotes safe and effective therapeutic horseback riding throughout the United States and Canada. Members support almost 69,000 men, women and children—including more than 6,700 veterans—with special needs each year through a variety of equine-assisted activities and therapies programs.