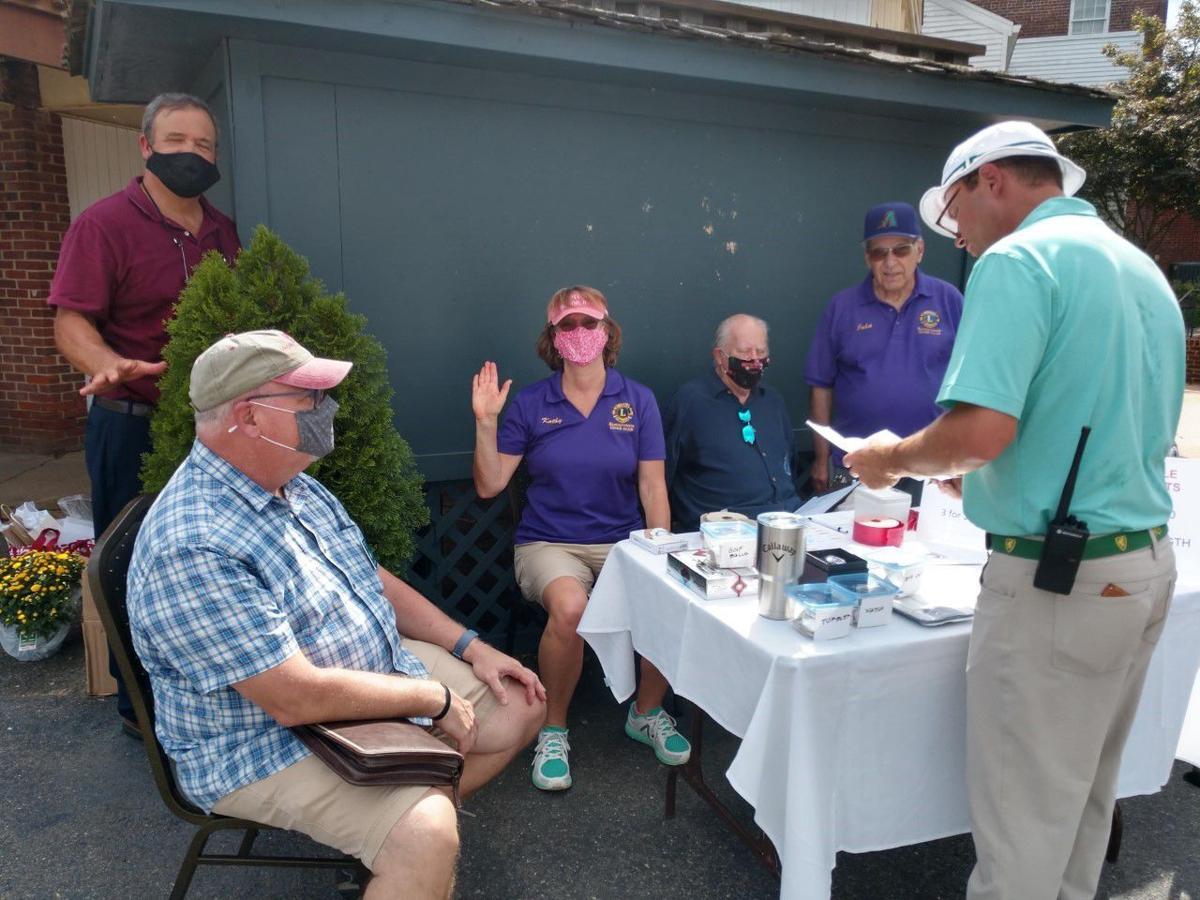 The Spotsylvania Lions Club Swing for Sight Charity Golf Tournament was held at Fredericksburg Country Club. Although the temperature was in the high 90s with a heat index of 105, golf scores were much lower, and 16 two-player teams enjoyed fun, food and cold beverages. The Lions Club wishes to thank the golfers for their participation, endurance and loyal support. The tournament was successful in raising needed funds for the purchase of eyeglasses, eye examinations, hearing tests and hearing aids as well as other worthy local causes sponsored by the Lions Club in accordance with its mission and motto "We Serve."
In addition, the tournament would not have been successful without the support of the Fredericksburg Country Club, sponsors and contributors. Sponsors included Lion Bruce and Sandy Davis, Eleanor Ledoux, Howard Owen, Mary Covington, John and Carolyn Creamer, Lions John and Sue Gattuso, Lion Chuck and Nila Trigger, Lion Kathy and Joe Heil, Lion Andy and Carol Kavanagh, ATA Tire Center, Little Tire Company, Mullen's Garage, Sullivan, Donahoe & Ingalls, PC, and Lion Tom and Paula Gorsuch. Contributors included Goodyear Automotive and Tire Center, Tom Gattuso, VP, SEMA, Laguna Beach, Calif., The Barber Shop, Lion John Gattuso, Hooters and Shane's Rib Shack.
Be the first to know
Get local news delivered to your inbox!