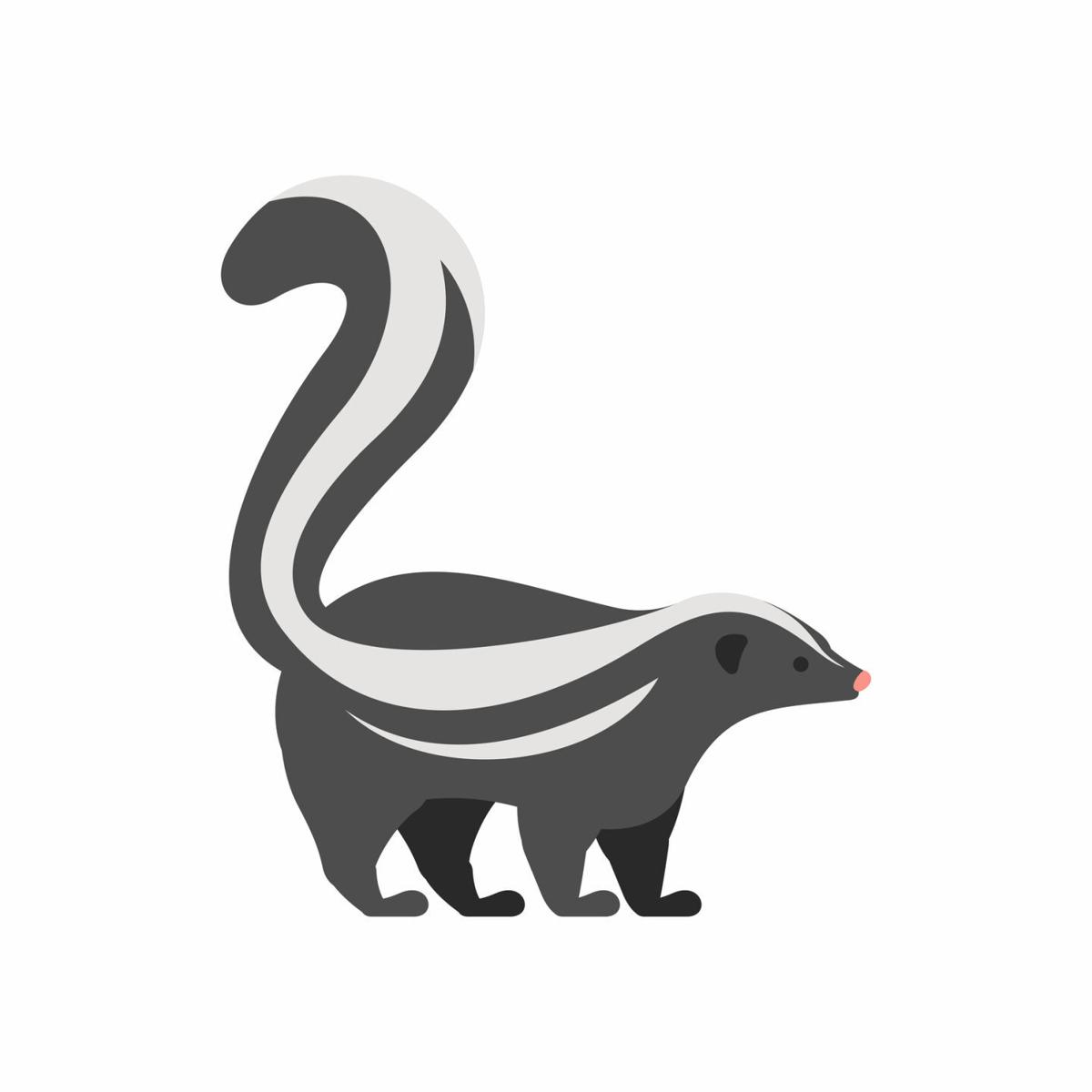 It is that time of year again: The Moon of the Polecat.
I know that most people put their faith in a Yankee groundhog to predict the arrival of spring, but my people have always relied on the skunk to guide them into the planting season.
It has been my experience that groundhogs and shadows mean nothing. That is just a show for the masses. It is the footprint of the polecat that tells me just how much winter we have left.
So, each year, I feel it necessary to offer my two scents worth on behalf of the lowly skunk, which is smarter than any groundhog that ever came down the pike.
If you recall, some guy in tails and a top hat has to wake that old Pennsylvania groundhog up each Feb. 2 to make a weather prediction. That woodchuck does not care about the weather; he just wants to sleep.
But each year in February, skunks eagerly emerge from their dens and begin looking for love. They know exactly when the time is right to return to society. They don't need some guy that looks like the butler in a 1930s murder mystery to tell them.
Starting any day now, the polecats will start their romantic journeys in search of a mate. The earlier they emerge from their dens, the quicker we will have warm weather.
Last year, polecats were roaming about in late January, and we had an early spring. This year, I did not see or smell a single skunk in January, so I would surmise that colder weather will last well into March.
No, you won't have to go out looking for skunks to determine spring's arrival time. If you drive the highways, you'll know when they start moving about.
The grass may be greener on the other side of the fence for most of us, but love seems to be more passionate on the other side of the road for polecats, and in February, they get squashed at an alarming rate.
Often when I pass a dead skunk on the highway, I stop, go over and take a good whiff. I love the smell of a skunk. It refreshes me and clears out my sinuses. When I was a teenager, I trapped skunks to make spending money, so I became very accustomed to their smell.
And as I have said before, my grandmother put great store in the use of skunk grease—boiled skunk fat mixed with the animal's glandular liquid —to cure everything from whooping cough to the croup. A little dab rubbed on a child's chest would get him breathing right in no time.
I know skunks. In fact, I've been called a "dirty rotten polecat" any number of times by irate readers. And I wear that insult as a badge of honor. I am a member of the Polecat Clan.
You may think that I'm just joshing, but I'm dead serious. My Indian ancestors knew the ways of the polecat and so do I. Just wait. Anytime now, you will start smelling the sweet fragrance of a skunk when you drive down the highway.
The earlier you start smelling skunk, the earlier spring will arrive. For my people, February is the Moon of the Polecat, a time when skunks are in love.
I suppose, then, that it is appropriate that Valentine's Day occurs during the Moon of the Polecat, because skunks are out looking for love this month. Come to think of it, maybe that's why some guys give perfume as a Valentine's Day gift.
So when you encounter the scent of a skunk, be sure to breathe deeply. That pungent smell is really good for your sinuses and lungs. It might even cure the COVID.
Follow my lead. Put no faith in that Pennsylvania groundhog. He doesn't know anything about the arrival of spring.
Instead, let the smell of a skunk guide you into the land of warmth and sunshine. So start sniffing. Remember, this is the Moon of the Polecat.
I am Two Mules and I know these things.