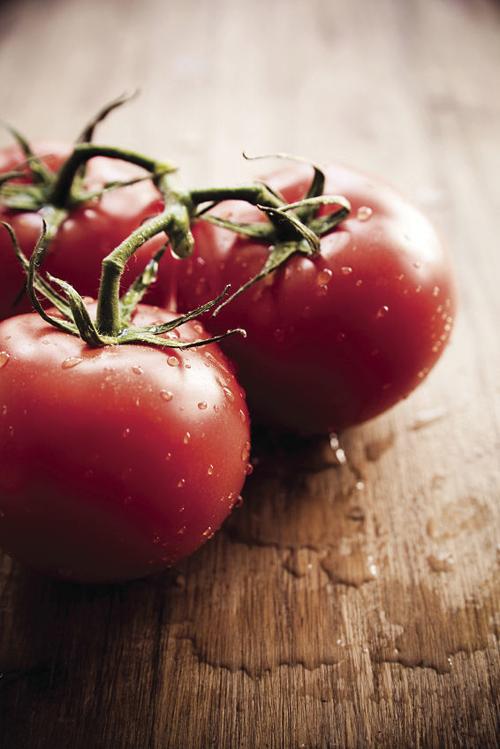 I had a call last week from a friend who was frantic.
"Do you have any tomato plants you can sell me?" he asked. "I can't find anything but really small ones anywhere."
Another unintended consequence of the COVID-19 crisis. People locked up at home with nothing to do have decided to start gardens to relieve the boredom.
Like my friend, everybody has been running to nurseries and getting tomato plants with the same ferocity with which they were buying toilet paper a month ago.
The greenhouse that starts my plants had set them aside only to have someone sneak in and remove my name from the flats. My tomatoes will now be growing in someone else's garden.
Fortunately, the greenhouse operator had more reserved in a safer place, but if he hadn't tucked them away I would have been up the creek without a tomato.
After hearing this news, I asked a friend in Richmond to check at a big greenhouse down there. Same story. He got the last flats of the early variety I plant.
The lady there, as with my greenhouse friend in Culpeper, said that people have been going wild this spring, buying more than ever before. When planting tomato seed in early March, growers couldn't anticipate the virus quarantine and the resulting run on plants. They have sold out quickly.
Of course, it is uncertain how many of these novice gardeners will actually follow through. If the quarantine lifts soon, the tomato plants may be lost in a sea of weeds by mid-June. But some will keep the tomatoes growing until harvest.
This virus business has not been good for agriculture. As I'm sure you have heard, some meat-processing plants have shut down, and it is not easy to find your favorite cut of steak at the grocery store.
This is not good for farmers who sell feeder calves. Top prices have dropped from $1.45 per pound to $1.25, with many animals bring only $1 per pound. With meat plants closed, the demand for fat cattle (slaughter ready) is down, and if feed lot operators can't sell the animals they have now, they can't buy 450- to 600-pound feeder calves to fatten.
Some chicken processing plants are also closed, and there have been reports of farmers over on the Delmarva disposing of whole flocks because there is no market.
This also has a ripple effect for grain producers, because poultry and beef operations use a lot of corn to fatten chickens and steers. Corn prices, already at a painful $3.85 per bushel before this panic started, have now dropped to about $3.20. Soybeans are also off about $1 per bushel.
This puts grain farmers in a bad situation. Do they commit crops on the futures market now, or wait and see if prices improve by October and November?
Like most aspects of this virus, no one is sure how all this will play out, but many anticipate a shortage of beef by next fall, with the consumer paying much higher prices at the grocery store. But again, this is just speculation.
Of course, like toilet paper, a meat shortage this summer could prompt consumers to pay any price necessary.
While seed prices have remained relatively stable this spring, farmers are getting a bit of a break because the Russian–Saudi Arabian oil war has caused fuel prices to drop dramatically. At one point, a barrel of oil was selling for minus $37, which prompted one farmer to ask his dealer, "How much will you pay me if I let you fill my tank?"
The oil glut should also help lower commercial fertilizer prices.
One of the big agricultural problems right now is the cool, wet weather. In sandy areas, the soil has been dry enough to get corn out of the ground, but the clay and blackjack west of Interstate 95 is still wet. (I recorded more than 7 inches of rain in April at my house.)
As for tomatoes, well, they won't do anything but establish roots until the hot weather arrives.
Farmers can't win. They have to fight wind, rain and cold and now even a human virus, which is dragging prices down.
Still, we hang in there because we love the land.
The way we get knocked around, we'd better.