After competing in pageants for nearly 20 years, I decided it was time to hang up my proverbial high heels. And while I gained many benefits t…
I'd worked with a woman for close to a decade, but never noticed the street-penned tattoo that twisted up her arm.
Disaffected young evangelicals and those who left the church describe an out-of-touch institution not in line with their political beliefs, a …
We rely on the nourishment we received from past experiences to feed our souls. At some point, that nourishment dries up and our souls begin t…
If God is to be the homemaker and the children of God are to experience the love and redemption God desires, the warmth of one another must be…
Among the many things the pandemic changed was the way we gathered for corporate worship. Our once chaotic Sunday mornings became relaxing and…
Any time we show love, joy, peace, patience, kindness, goodness, faithfulness, gentleness and self-control the Holy Spirit is at work.
The Table at St. George's has been awarded a $3,000 grant through The Transurban Express Lanes Community Grant Program. This is Transurban's s…
I am so grateful to God for the gift of this amazing animal. And while my doggy mother's heart thinks she was the best, I know that she was ju…
God cannot take away our pain, nor can we relieve the pain of our neighbors. But the least we can do is follow Christ's lead, and sit down on …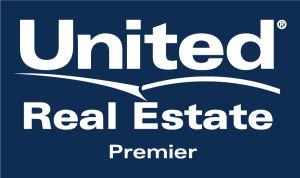 United Real Estate Premier
Recognizing our limited time here on earth helps us to gain the wisdom we need to live by the right priorities.
Washington, D.C., native Jasper Chamberlain Jr. has been installed as the new pastor at Mount Oni Baptist Church in Ruther Glen.
 It is unfair that anyone's daily survival would depend on another to make tough decisions about the role they might play, or not, in their ve…
The presiding bishop of the Episcopal Church brought a message of love, hope and resilience to the 300th anniversary celebrations of St. Georg…
Nothing reveals our character flaws like becoming a parent.