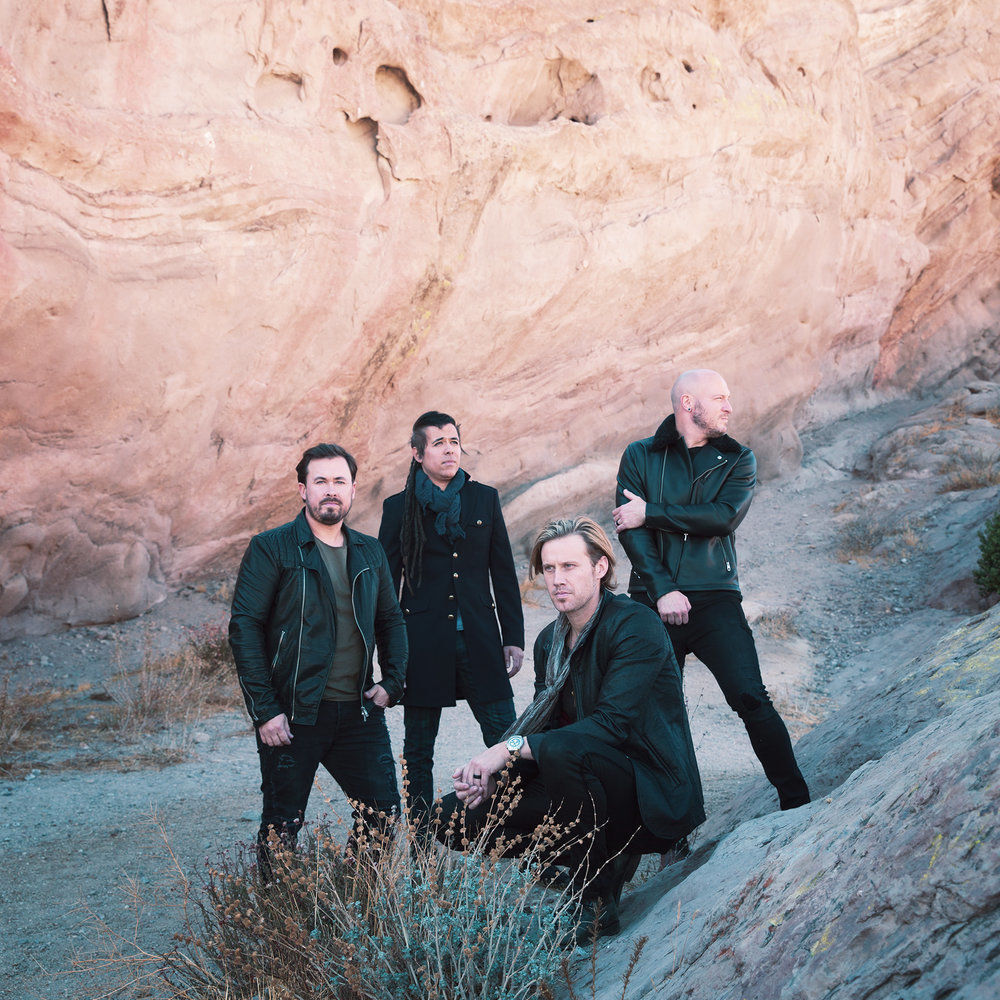 FREDERICKSBURG
Fredericksburg United Methodist Church, 308 Hanover St., offers online worship services on Sundays at 11:15 a.m. on Facebook and YouTube. In-person services are currently held at 9:30 a.m. inside and 5 p.m. outside; sign up at fumcva.org/comeworship. Children's Sunday school is on Zoom. Adult and youth small groups are available both in-person and online. Visit fumcva.org/come-serve to volunteer in the community. Email communications@fumcva.org or call 540/373-9021 to find out how to get connected.
Mount Zion Baptist Church, 309 Wolfe St., has reopened its regular church services. Capacity is limited to 50 percent; face coverings and social distancing are mandatory. Eye protection is also recommended, and gloves are optional. If you have a medical condition or are in the high-risk categories, continue to stay home and watch the services or call in. Weekly and Sunday service will be held on Facebook Live at the following times: Bible study at 6:45 p.m. Wednesday, Sunday school at 9:30 a.m. and Sunday worship services at 10:50 a.m. Call in by telephone conference number to 978/990-5000 and enter pin 569693#.
Restoration Dance Ministry will perform at the Feast of the Tabernacles praise and worship service in Historic Market Square, Oct. 10, 6–8 p.m. In case of rain, the event will be held at Awakening Community Church, 5024 Southpoint Parkway.
Shiloh Baptist Church (Old Site), 801 Sophia St., is closed to the public until further notice. Services for Sunday will be broadcast at 10 a.m. To join the service by phone, call toll-free 855/552-4463, ID–3487 96 5653; or visit the church's Facebook page. 540/373-8701; shiloholdsite.org.
SPOTSYLVANIA COUNTY
Christ Episcopal Church, 8951 Courthouse Road, hosts an online meditation room, a peaceful space to reflect, meditate and explore our spiritual lives in community. Enter the space via Zoom on Wednesdays at 7 p.m. Visit christchurchspotsy.com/spirituality-center; or call 540/582-5033 for the Zoom link. The church's Spirituality Center will present "An Introduction to Reflective Exercise: An Ancient Chinese Therapeutic Practice for Mind, Body and Spirit" on Oct. 17, 10 a.m. to noon. Learn breathing exercises, body movements and mind practices to help you monitor your body's health and strengthen your immune system. To register for this Zoom event, visit christchurchspotsy.com.
Peace United Methodist Church, 801 Maple Grove Drive, will livestream services each Sunday at 8:30 a.m. on Facebook; search for Family Of Peace. 540/786-8585; passthepeacechurch.org.
Potomac Valley Church, 12500 Chewning Lane, offers online worship services Sundays at 10 a.m. on YouTube, Instagram and Facebook. In-person services also begin at 10 a.m. Capacity is limited to 100 persons; required reservations may be made at povachurch.churchcenter.com/registrations. Masks, social distancing and release forms are required. Temperatures will be taken prior to entry. Pre-packaged communion is offered. Persons from hot spots, over the age of 65, or at risk from pre-existing health conditions are encouraged to worship virtually. Children's Ministry is not offered at this time. Small group meetings via Zoom are available. To learn more about getting connected, visit potomacvalleychurch.com/contact or call 703/878-6937.
Resurrection Lutheran Church, 6170 Plank Road, will livestream its 10 a.m. Sunday worship service. View at sites.google.com/view/rlcfxbg. Prayer requests may be left on the prayer request link on the church's Facebook page. 540/786-7778; resurrectionpeople.org.
Unity of Fredericksburg, 3451 Jefferson Davis Highway will livestream its Sunday celebration service at 11 a.m. on the church's Facebook page. 540/654-5305; uofva.org.
Zion United Methodist Church, 8700 Courthouse Road, will host a Blessing of the Animals on Oct. 11 at noon. The outdoor event is free to all. The church hosts a food pantry and coat closet every third Thursday, 4–6 p.m. Bring ID; mask available upon request. historiczionumc.org. 540/582-6532, zionumc@historiczionumc.org.
STAFFORD COUNTY
Andrew Chapel United Methodist Church, 1732 Brooke Road, offers Sunday outdoor contemporary worship services in the church's pavilion at 9 a.m.; a pre-packaged communion will be offered, or you can bring your own bread and grape juice in a zip-close bag. Traditional worship services are livestreamed on Facebook and Zoom on Sundays at 11 a.m. Bible study is held on Zoom every Wednesday at 6:30 p.m. The church will host Trunk or Treat on Oct. 31, 6–8 p.m.; wear a face covering. 540/659-2461; andrewchapelumc@yahoo.com; andrewchapelumc-staffordva.com.
Aquia Episcopal Church, 2938 Jefferson Davis Highway, offers outdoor worship services on Sunday with the Holy Eucharist at 10:30 a.m. and 4 p.m., weather permitting. At facebook.com/AquiaEpiscopalChurch, the church offers livestreamed worship services on Sundays at 7:30 a.m. and weekdays at 8 a.m.; Bible studies on Wednesday mornings and evenings; and occasional topical discussions. Events are viewable at any time and can be accessed without a Facebook account. Aquia's Table provides curbside pickup of meals on Wednesdays: 6–7 p.m. in the church parking lot, and 6–7:30 p.m. from the regional food bank and other sources. 540/659-4007; aquiachurch.org.
Beth Sholom Temple, 805 Lyons Blvd., is closed for on-site services. Virtual services are held Fridays at 7:30 p.m. and Saturdays at 10 a.m. Torah study is held Saturdays at noon on Zoom. 540/373-4834; email@gmail.com. bstva.org.
Bethlehem Baptist Church, 135 Chapel Green Road. Sunday service will be by conference call at 10 a.m. 425/436-6350; use code 245538.
Ebenezer United Methodist Church, 161 Embrey Mill Road, will host Go For Bo, its annual 5K, one-mile fun run and tot dash, virtually, Sunday through Oct. 10. Participants may run anywhere they choose. Entry is $10–$20 and includes a Dri-Fit race shirt. Proceeds benefit Helping Children Worldwide's Child Reintegration Centre and Mercy Hospital in Sierra Leone. Register or make a donation at goforbo.org. 540/659-1349; ebenezerumc.org
Hollywood Church of the Brethren, 225 Ferry Road, will hold a parking lot praise service today at 5 p.m., tune to 90.3. In-person worship services are Sundays at 11 a.m. with masks required and social distancing. Adult Sunday school class is at 10:15 a.m. The church hosts a food pantry every Tuesday from 10 a.m. until noon. Donations are appreciated.
Hull's Memorial Baptist Church, 420 Enon Road, will host a free, outdoor concert featuring Jerusalem Ridge on Oct. 24 at 6 p.m. Bring your own lawn chair. 540/371-4124; hullsbaptist.org.
Mount Olive Baptist Church, 395 Mt. Olive Road. Worship service will be held Sunday at 10 a.m. on the church's Facebook page. 540/752-4296.
New Hope United Methodist Church, 164 New Hope Church Road, holds a drive-in church service every Sunday at 10 a.m. Call to reserve a space or just show up. The service is also available on YouTube and Facebook. 540/370-4875; newhopeva.com.
North Stafford Church of Christ, 500 Shelton Shop Road, is holding online services but will start physically meeting soon. See the church website for more details. 540/659-2456; churchstaff@nscofc.org; nscofc.org.
Unitarian Universalist Fellowship of Fredericksburg, 25 Chalice Circle, hosts online services via Zoom Sundays at 10:30 a.m. and RE classes for youths at the same time. On Sunday, learn how to open up the real possibility of an understanding that transcends disagreement in "Will you tell me your story? I'd love to know how you came to that point of view." Visit uuffva.org for Zoom link. 540/310-4001.
KING GEORGE COUNTY
NewLife King George, Potomac Elementary School, 16495 15th St., holds service at 11 a.m. every Sunday. Safety measures include temperature checks, masks and a shorter service without singing. 540/413-9465; newlife.live/king-george.
Peace Lutheran Church, 5590 Kings Highway, has resumed holding services on Sundays at 10 a.m., at 50 percent capacity and following COVID-19 guidelines. Online services continue to be available for viewing on the church Facebook page and website. 540/775-9131; peacekg.com.
CAROLINE COUNTY
First Baptist Church, 9262 Guinea Station Road, Woodford, will hold a drive-in worship service on Sunday at 11 a.m. to celebrate the 35th anniversary of the Rev. Dr. Carl Bentley. 804/633-4233; firstbaptistwoodford.com.
River Rock Church Caroline, gymnasium of the Ladysmith Community Center, 7278 Ladysmith Road, Ruther Glen, holds live, in-person worship service on Sundays at 10:30 a.m. Service is also streamed at riverrockcc.com. Community groups meet online every Sunday morning at 9 a.m. and throughout the week; they can be found at riverrockcc.com/next-steps/community-groups.
St. Mary of the Annunciation Catholic Church, 10306 Ladysmith Road. In-church Mass is held Saturday at 5 p.m. and Sunday at 8:30 and 11 a.m. The 8:30 a.m. Sunday Mass is also livestreamed. The church sponsors a drive-up food pantry on Tuesdays and Thursdays, 6–7:30 p.m., at the church; bring your ID. 804/448-9064; saintmarycc.org.
CULPEPER COUNTY
Jeffersonton Baptist Church, 18498 Springs Road, Jeffersonton, will host Bible study Wednesday at 7 p.m. at the church and online. 540/937-5446; jeffersontonbaptistchurch.org.
St. Stephen's Episcopal Church, 115 N. East St., holds online adult Sunday school and prayer groups. Zoom links are on the church website and Facebook. Contact the church office to sign up to receive other Zoom invitations. The Culpeper Food Closet is in need of helper meals with meat included, ramen soups, chunky soups, and breakfast and nutrition bars. Donations may be dropped off Monday through Friday, 9–11:30 a.m., at 120 N. Commerce St. or make a monetary donation at ststephensculpeper/foodcloset.net. For assistance, call 540/727-1055 before coming to the Food Closet. The waiting room is closed; clients will drop off their voucher and wait in a designated area in the parking lot. 540/825-1177; culpeperfoodcloset@gmail.net; Facebook: The-Culpeper-Food-Closet. Park at 120 N. Commerce St., ststephensculpeper.net. 540/825-8786; ssec@ststephensculpeper.net.
The Wayland Blue Ridge Baptist Association Inc., 15044 Ryland Chapel Road, Rixeyville, has reopened to 50 percent capacity. Social distancing practices and masks are required. Any community organization or member church should call or email for pricing. Temporary reduced pricing is offered until further notice. 540/661-2013; wayland_blueridge@usa.com; or waylandblueridge.org.
REGIONAL
Cool Springs Baptist Church, 9283 Atlee Station Road, Mechanicsville. David Phelps will perform Oct. 11 at 6 p.m. Ticket information is available by calling 804/746-0800 or at itickets.com.
First Baptist Church, 5340 Tidewater Trail, Loretto, will have drive-thru services on Sundays at 11 a.m. Remain in your vehicle and connect live at facebook.com/fbcloretto or on the conference line, 313/209-8800; access code 2610624#. Communion will follow the 11 a.m. service on first Sundays; bring your own water or juice and cracker to represent the blood and body of Christ. Bible study is held Wednesdays at 7:30 p.m. on Facebook and over the conference number. Moments of Inspiration for Seniors Citizens is held Thursdays from 6–6:30 p.m.; the conference line number is 425/436-6367; access code: 871111#. 804/443-5007.
Mount Zion Baptist Church, 18410 Chapel Drive, Triangle. Services can be livestreamed on the Mount Zion and Ken Gross Facebook pages. 703/221-6960; mtzbaptist.org.