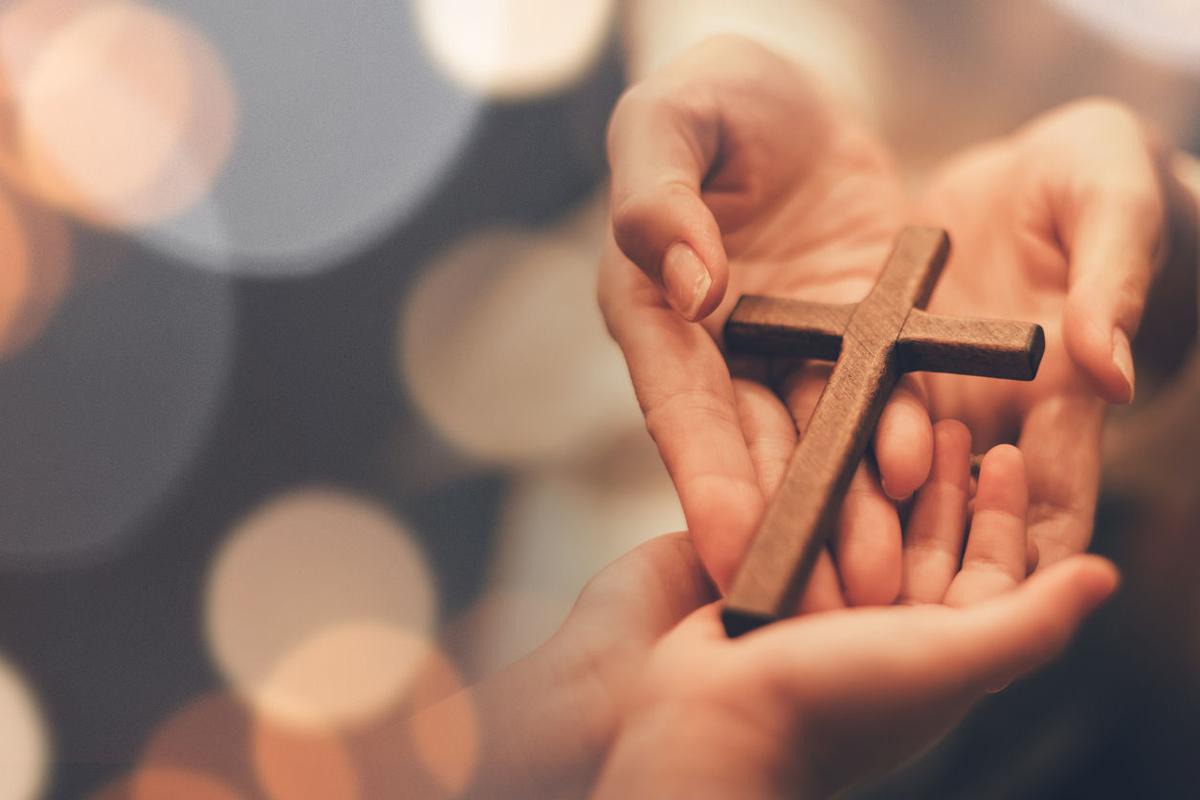 "When you decided to attend seminary and become a preacher, did you ever think it would bring you to this moment?" My pastor just laughed in response. It was almost midnight. We were in the parking garage at Mary Washington Hospital trying to remove the hard shell luggage carrier from the roof of my car.
My husband had been brought in by ambulance just hours before after having to call 911 for severe chest pains (he is recovering and doing well now). In my panicked state, I completely forgot that the luggage carrier was on top of our van until I heard the loud crunching sound as I drove into the parking garage.
When I texted my pastor at 10 o'clock that night to let him know what had happened, he asked if there was anything he could do to help. I sheepishly admitted my blunder and asked him if he could come help me remove the carrier so that I did not do more damage when leaving the garage. He dropped everything and immediately came over to the hospital. After several missteps, including not having the right key to open the lock, we found ourselves wrestling the luggage carrier—with rails still attached—into the back of my van in the middle of the night.
As he drove away, I thanked him for not only his help but also his words of encouragement in a difficult time. It was one of those moments when mere words seemed insufficient to express how much his sacrifice of time (and sleep) had meant to me.
Leadership guru Peter Drucker said this about being a pastor: "Over the years, I have made a career out of studying the most challenging management roles out there. After all of that, I am now convinced the two most difficult jobs in the world are these: one, to be president of the United States, and two, to be the leader of a church."
October was established as Pastor Appreciation Month in 1992 by a group of pastors and church leaders to honor those who serve in ministry. The celebration was inspired by Paul's words to Timothy, "The elders who direct the affairs of the church well are worthy of double honor, especially those whose work is preaching and teaching." (1 Timothy 5:17).
I have been blessed to have had some amazing pastors in my life, but I admit that I did not always grasp the full magnitude of their calling. My time working on a church staff taught me that a pastor never really gets time off. There are weddings to officiate, funerals to preside over, marriages to counsel, sermons to prepare, staff to oversee, sick members to visit, and damsels in distress to rescue from being forever stuck in parking garages. Most do all of the above while still meeting the demands of their own families.
I spoke with my brother, who is a student pastor, to ask him his thoughts on Pastor Appreciation Month. He said that while he appreciates the sentiment, he doesn't ever want the church itself or the members to feel obligated to give him a gift just because of a "made-up holiday."
He shared that the most meaningful recognition he has received from someone came in the form of notes that acknowledged how something that he said or did made a difference in their life.
In talking with him, I came to the realization that while it is nice to set aside a day or a month to recognize leaders in the church, we should be showing them our appreciation all year long. If you are a mom or dad, imagine how you would feel if your children only expressed their love and gratitude for you on Mother's or Father's Day.
Too often, pastors only hear complaints, grumblings and gripes. Let's resolve to change that. Instead of rushing out the door at the end of service, take a moment to thank them for the sermon. Even better, let them know if something they said was meaningful to you.
Send them a note, email or text during the week to encourage them and to let them know that you are praying for them. And then take to your knees, literally or figuratively, and do it. Because the most important way we can support our pastors is to ask God to protect, guide and bless them in all that do as they dedicated their lives to the building of His Kingdom.
Heather Ablondi is a women's ministry speaker and author who lives in Fredericksburg. You can contact her through her website, heatherablondi.com.