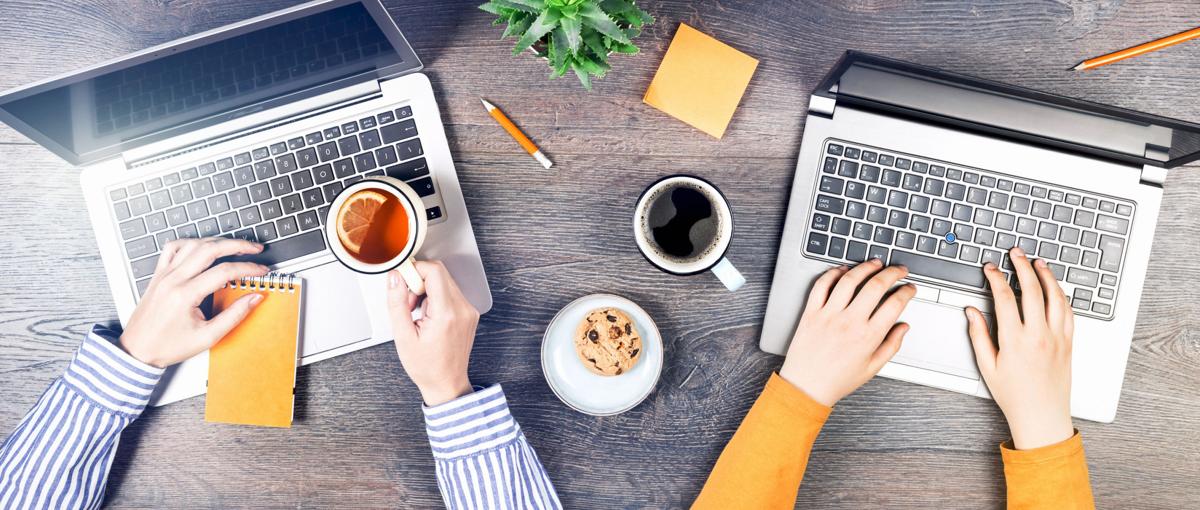 Most parents in our region have suddenly found themselves as unintentional homeschoolers. Some have left the public school system to venture out into the world of home education. Others are enrolled in virtual classes through private or public institutions. As a homeschooling mom of four who has been on this journey for 10 years now, I would like to share some advice that I wish someone had shared with me when we first started out.
First, don't feel like you need to recreate school at home. There is no need to run out and purchase a school desk and a whiteboard. Learning can and does happen anywhere. Most of our school day is spent sitting on the couch, around the kitchen table, or sprawled out on the living room floor surrounded by a plethora of books. Use this season to allow your children to incorporate learning into their everyday environment. Doing so will plant the seeds for a lifelong love of education.
Second, remember that mentoring their hearts will always be more important than educating their heads. Whether you are doing virtual school or independent home education, it is vitally important that you don't lose sight of the fact that your first calling is to point your children toward heaven and not Harvard.
As Christians, the foundation of everything that we do in our home should be the Bible. Moses tells us to talk about it with our children when we sit at home and when we walk along the road, when we lie down and when we get up (Deuteronomy 6:7).
Choose a daily Bible reading plan and make it a priority to incorporate reading it together as a family each day. Choose a verse to memorize together each week. Read the biographies of missionaries such as Gladys Aylward or Adoniram Judson to help your family see that God is still working in the lives of His people.
Beyond the Bible, I believe that children learn best from what Charlotte Mason, an educator who lived at the turn of the 20th century called "living books." Living books are usually written in a conversational or narrative style by one person who has a passion for the subject. They engage your mind and your heart so that it is easier to remember events and facts. They make the subject "come alive."
My children learned about independence, creativity and caring for others from reading "The Box Car Children." They learned what it means to sacrifice oneself for the good of others from "Charlotte's Web." They experienced the American Revolution through the eyes of Johnny Tremain and the American West alongside Laura Ingalls Wilder. The list goes on and on. These lessons will stick with them far longer than any facts and dates memorized from a textbook.
Another important aspect of shepherding your children's hearts is to help them to form good habits. Mason says, "The [parent] who takes pains to endow [their] children with good habits secures for [themselves] smooth and easy days; [while the one] who lets their habits take care of themselves has a weary life of endless friction."
We are all creatures of habit. The question is merely are those habits good or bad? We will never regret the time spent teaching our children to be obedient, self-disciplined, truthful and kind, and to have good manners.
Finally, it is vitally important that we make time to explore the natural world around us regularly. Mason suggested getting outside and looking closely and carefully at nature at least one half-day every week for school-age children. The benefits of this activity go far beyond allowing our children to burn off extra energy. It will provide a solid foundation for formal science studies and give them a sense of ownership and stewardship of the earth. Most importantly, it will help them to cultivate a love for God as Creator.
This new season of life might be unexpected and daunting, but never forget that you are your children's most qualified teacher. No one knows and loves them quite like you do. So take courage, dear one. You've got this. They will not fall behind. Love them. Pray for them and with them. Try to enjoy this unique season as much as you can for while the days may be long, the years are incredibly short.
Visit my blog today for a list of resources that will help on your journey of home education.
Heather Ablondi is a women's ministry speaker and author who lives in Fredericksburg. You can contact her through her website, heatherablondi.com
Be the first to know
Get local news delivered to your inbox!