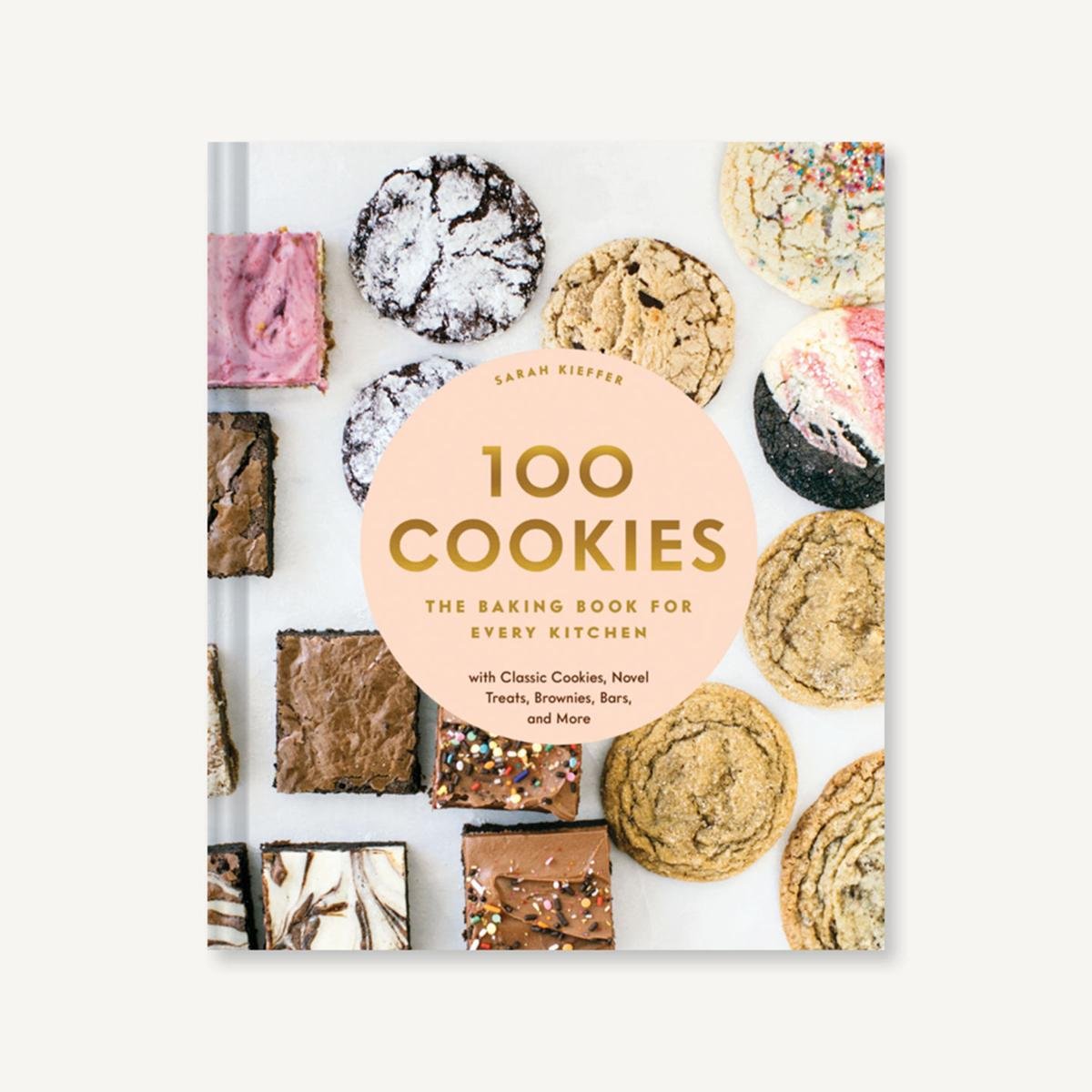 MINNEAPOLIS—Sarah Kieffer began her professional baking career at coffee shops in Winona, Minn., and the Twin Cities, a livelihood that eventually led this former English major to blogging, which in turn created a 2016 cookbook, "The Vanilla Bean Baking Book."
A different level of fame struck in 2017, when the New York Times published Kieffer's "pan-banging" technique for making chocolate chip cookies. The buttery, wrinkled cookies had gone viral on Instagram, and then the Times catapulted the recipe into a baking sensation.
Kieffer capitalized on that opportunity by expanding the pan-banging formula into a dozen iterations in her just-released "100 Cookies: The Baking Book for Every Kitchen" (Chronicle Books, $27.50), which includes 88 other gotta-bake cookie and bar ideas.
In a recent phone conversation, Kieffer, who also shoots the photos in her books, discussed the sources of her inspiration, her favorite baking tools and the power of Instagram.
Why the focus on cookies?
I'd written a proposal for a different book. Then my cookie was in the New York Times, and a lot of people loved it. That's when my agent suggested, "What if you do cookies?"
Was it a challenge to come up with 100 recipes, or was it more difficult to whittle down your roster to that number?
Both. I had all of these ideas, but it's hard getting 100 recipes to be great, due to all the time that goes into testing. But I still ended up having a lot of extra recipes, and so I prepared a free e-book for people who preordered the book. People have been baking out of it and posting on Instagram, and that's been really fun.
On the subject of Instagram, what role has that platform played in your success?
A big one. It helped the New York Times find my recipe, and I'm grateful for it. I still go there for inspiration, and I try to post a couple of times a week.
You have 166,000 followers on Instagram. Do you have any how-to-Instagram wisdom that you'd care to share?
I played around a lot when I first started, trying to find my style. I've found that what works for me is focusing on the food, and not on the props, or the background. I've kept my style consistent, that's important for me. I started my blog eight years ago, and so much has changed in food media over those last eight years.
On the eternal "Are bars cookies?" question, you land in the affirmative camp. Why?
Well I am from Minnesota, and I just said that with a great Minnesota accent. When I was growing up, they were interchangeable—you slap cookie dough into a pan, and you have bars—and they've been interchangeable in every coffee shop where I worked.
What was the genesis of that great-looking "Neapolitan" cookie?
I'd seen them on Pinterest. They're the work of pastry chef Matthew Rice. They're so pretty, and I decided to have a go at them, using my own sugar cookie recipe. In his recipe, he uses Nesquik strawberry milk powder, and I use freeze-dried strawberries. There are so many freeze-dried flavors that you can use, and make all kinds of cookies. My kids still ask to make them, weekly, and they're fun to make. My husband is so kind and helpful. He cleans up after me, but the sprinkles in this recipe drive him crazy. They end up everywhere.
Is there a baking tool that you absolutely could not live without?
Probably my stand mixer, because it just makes everything so much easier. I'd be sad without it. I also rely upon good baking pans. I really love Nordic Ware's half-sheet pans. They're the perfect weight, and they're the only baking pans I have in my kitchen.
When you're in recipe testing mode, what does your grocery cart look like?
It's insane. I still get panicky if I don't have at least four pounds of butter in the refrigerator at all times.
You're the rare cookbook author who also shoots her own images. Where do you take your beautiful food photos?
I have a three-season porch on the back of my house, and I pretty much shoot everything there, on a table with a marble top. The conditions are not ideal. It's perfect for two months of the year, otherwise it's boiling hot or below zero. But the light is really nice. It's basically all windows.
Where do you turn for inspiration?
I do social media for Zoe Francois and Jeff Hertzberg (the Twin Cities partnership behind the "Artisan Bread in Five Minutes a Day" cookbook phenomenon), and I did the how-to photographs for their new book. Zoe is a great friend, and she's taught me so much, even by just watching her at work. She's always so helpful and kind, and her Instagram is amazing and inspiring.
I just finished a holiday baking book that's coming out next fall.
You were once a novice baker. What advice do you have for those just starting out?
The biggest thing is patience, and practice. You'll learn so much if you make a recipe over and over. Have lots of grace for yourself, and just have fun. People get so intimidated by baking. I want baking to be playful, and to come from a place of comfort and not fear. Cookies are a gateway into baking. They're usually easier than other recipes, and if you mess things up, it will still taste good.
Copyright 2020 Tribune Content Agency.
Satisfy your cravings
With our weekly newsletter packed with the latest in everything food.