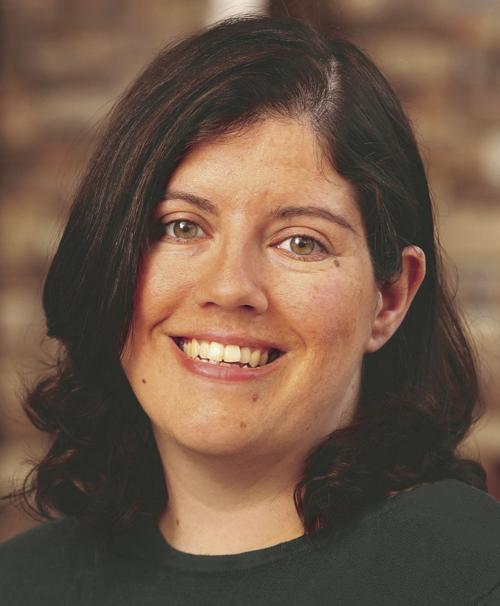 MOORE JOINS TEAM AT HOAF
Dr. Bonny L. Moore has joined the ownership team at Hematology Oncology Associates of Fredericksburg, becoming the first woman owner among the five partners.
Moore joined the group, which operates in Fredericksburg and Stafford County, in 2017. She is board certified in hematology, oncology and internal medicine and has been published in a number of medical specialties. She earned her medical degree at Virginia Commonwealth University's School of Medicine and completed her residency at Carilion Clinic in Roanoke and her fellowship in hematology/oncology at VCU Health System/Medical College of Virginia.
Her fellow owners praised her commitment to HOAF's mission to treat, comfort and empower those affected by cancer, her "genuine concern for patients" and the way she embraces innovative cancer therapies and technologies, according to a press release.
DERMOTT
Dr. Mike McDermott, president and CEO of Mary Washington Healthcare, received the Virginia Hospital & Healthcare Association's "Imagine A Virginia" Senior Leader Quality and Patient Safety Award during the group's recent virtual summit.
The award recognized his leadership, including his support for yearlong efforts to enhance patient experience and safety in the state's hospitals and health systems. Those efforts were especially challenging during COVID-19, said Sean Connaughton, VHHA president and CEO. Still, he said the group collaborated with hospital and health systems to focus on patient safety efforts that "make a real difference in peoples' lives," he said.
TULIP DROP RETURNS, BENEFITS GWYNETH'S GIFT
Bloomia, a King George County business and largest supplier of tulips on the East Coast, brought some sunshine and colorful blooms to the area last year through an effort called Tulip Drop.
It was so successful, the company decided to do it again, except this time, all proceeds from the sale of fresh flowers will go to Gwyneth's Gift, a local nonprofit devoted to raising awareness of the need for cardiopulmonary resuscitation and automated external defibrillators for the treatment of sudden cardiac arrest.
Soon after the pandemic started last year, Bloomia customers canceled orders for tulips, and General Manager Werner Jansen decided to share them with individuals and businesses in downtown Fredericksburg instead of letting them going to waste. Many people "were willing to donate generously, so this year we are contributing tulips again to receive donations and make both a positive influence as well as a noteworthy impact in the community," he said.
This year's effort is called Tulip Drop 2.0 and is planned from 10 a.m. to 2 p.m. Saturday, April 10, at James Monroe High School in Fredericksburg. More than 150,000 tulip blooms will be available; customers can preorder them at the website bloomiapopup.myshopify.com/ or visit the school on April 10. There are options to donate flowers to local first responders, hospitals, teachers and nursing homes.
IMAGING CENTER RECEIVES AWARD
The Imaging Center for Women has received the 2020 Press Ganey Guardian of Excellence Award, which honors providers who achieve the 95th percentile in patient ratings for experience, engagement or clinical quality performance.
It's the fifth year the Imaging Center has received the award. The center is accredited by the American College of Radiology and is operated as a partnership between Mary Washington Healthcare and Radiologic Associates of Fredericksburg.
Cathy Dyson: 540/374-5425