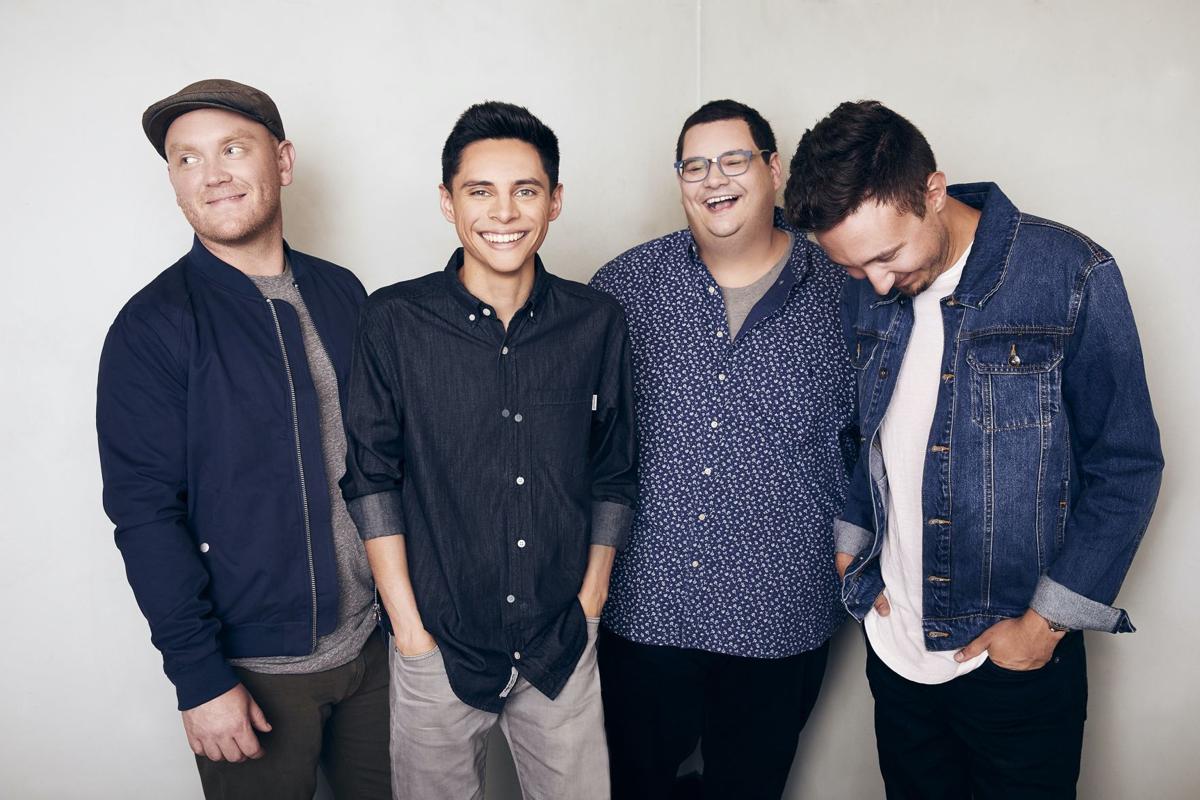 FREDERICKSBURG
Mount Zion Baptist Church, 309 Wolfe St., has reopened its regular church services. Capacity will be limited to 50 percent, and face coverings and six feet social distancing are mandatory at all times. Eye protection is also recommended, and gloves are optional. If you have a medical condition or are in the high-risk categories, continue to stay home and watch the services or call in. Weekly and Sunday service will be held on Facebook Live at the following times: Bible Study at 6:45 p.m. Wednesday, Sunday school at 9:30 a.m. and Sunday worship services at 10:50 a.m. Call the conference number at 978/990-5000 and enter pin 569693#.
Shiloh Baptist Church (Old Site), 801 Sophia St., will close to the public until further notice. Services for Sunday will be broadcast at 10 a.m. To join the service by phone, call toll-free 855/552-4463, ID–3487 96 5653, or visit the church's Facebook page. 540/373-8701; shiloholdsite.org.
SPOTSYLVANIA COUNTY
First New Hope Baptist Church, 4508 Dickerson Road, Partlow, will be open for regular church service and to celebrate the Rev. Stevenson Reed's first pastoral anniversary at 10 a.m. Capacity will be limited; face masks and social distancing are required. If you have a medical condition or are considered high-risk, continue to stay home and watch the services via online platforms. 540/895-5052.
Mine Road Baptist Church, 11111 Post Oak Road. Drive-up services will be held Sunday at 10 a.m.; note this is an hour earlier than normal. Remain in your vehicle or bring a lawn chair and sit outside. Bottled water will be available.
Peace United Methodist Church, 801 Maple Grove Drive, will livestream services each Sunday at 8:30 a.m. on Facebook; search for Family Of Peace. 540/786-8585; passthepeacechurch.org.
Resurrection Lutheran Church, 6170 Plank Road, will livestream its 10 a.m. Sunday worship service. View at sites.google.com/view/rlcfxbg. Prayer requests may be left on the prayer request link on the church's Facebook page. 540/786-7778; resurrectionpeople.org.
Unity of Fredericksburg, 3451 Jefferson Davis Highway will livestream its Sunday Celebration Service at 11 a.m. on the church's Facebook page. 540/654-5305; uofva.org.
STAFFORD COUNTY
Aquia Episcopal Church, 2938 Jefferson Davis Highway, now offers outdoor services on its shade-covered church grounds each Sunday with morning prayer at 9 a.m. and evening prayer at 5 p.m. Livestreamed worship services continue on its Facebook page, facebook.com/AquiaEpiscopalChurch, Sundays at 7:30 a.m. and weekdays at 8 a.m. Services are viewable anytime and can be accessed even if you do not have a Facebook account. Aquia's Pantry provides curbside pickup of groceries from the regional food bank and other sources Wednesdays, 6–7:30 p.m. in the church parking lot. 540/659-4007;aquiachurch.org.
Berea Baptist Church, 28 Fleet Road. Virtual VBS "Focus: Take a Closer Look" will be held Monday through Friday. The video, as well as optional activities, can be accessed on the church's Facebook page. Contact Children's Minister Amanda Howard at ahoward@berea-baptist.org for details. Drive-in worship service continues in the church parking lot on Sundays at 11 a.m. Attendees will be able to listen on their FM radio or by opening their windows. The service will also be available on the Facebook page. Daily Bible teaching is available at Berea-Baptist.org/devotions. Devotionals and Sunday children's church are also available on the Facebook page. Contact the youth minister at jmeads@berea-baptist.org to participate in the weekly youth group. 540/752-4406; berea-baptist.org.
Bethlehem Baptist Church, 135 Chapel Green Road. Sunday service will be by conference call at 10 a.m. at 425/436-6350; use code 245538.
Hollywood Church of the Brethren, 225 Ferry Road, hosts a food pantry every Tuesday from 10 a.m. until noon. Donations are appreciated.
Hull's Memorial Baptist Church, 420 Enon Road, will hold in-church worship services Sunday at 10:45 a.m. Social distancing and face coverings will be required. 540/371-4124; hullsbaptist.org.
Mount Olive Baptist Church, 395 Mt. Olive Road. Worship service will be held Sunday at 10 a.m. on the church's Facebook page. 540/752-4296.
New Hope United Methodist Church, 164 New Hope Church Road, offers online church service on Sundays at 10 a.m. Click on the link for either YouTube or Facebook on the church's website. 540/370-4875; newhopeva.com.
North Stafford Church of Christ, 500 Shelton Shop Road, is holding online services but will start physically meeting soon. See the church website for more details. 540/659-2456; churchstaff@nscofc.org; nscofc.org.
KING GEORGE COUNTY
Peace Lutheran Church, 5590 Kings Highway, has resumed holding services on Sundays at 10 a.m., at 50 percent capacity and following COVID-19 guidelines. Online services continue to be available on the church's Facebook page and website. 540/775-9131; peacekg.com.
CAROLINE COUNTY
First Baptist Church, 9262 Guinea Station Road, Woodford, has canceled all worship services for Sunday. 804/633-4233; firstbaptistwoodford.com.
Long Branch Baptist Church, 14297 Long Branch Road, Woodford, will have a soft reopening July 19 at 11 a.m. All parishioners are asked to wear face masks and use hand sanitizer; if they do not have these items, they will be provided. Temperature checks will also be conducted; entry will be denied to those will a temperature of 100 degrees or more. If you have underlying medical conditions, check with your physician before venturing out. Seating arrangements will follow social distancing guidelines. 540/373-0690.
St. Mary of the Annunciation Catholic Church, 10306 Ladysmith Road, will hold in-church mass Saturday at 5 p.m. and Sunday at 8:30 a.m.. and 11 a.m. The 8:30 a.m. Sunday mass is also livestreamed. The church sponsors a drive-up food pantry on Tuesdays and Thursdays from 6-7:30 p.m. at the church. Bring your ID. 804/448-9064; saintmarycc.org.
CULPEPER COUNTY
Beulah Baptist Church, 9297 Eggbornsville Road, Rixeyville. Sunday online worship service with Holy Communion will start at 9:30 a.m.; use conference call number or join Zoom meeting. Call-in Bible study of the Book of Leviticus is available Wednesdays at 7 p.m.; free dial-in 302/202-1118 code 862090. To join Zoom session, call 540/937-5563 or email bbc9297@gmail.com.
Jeffersonton Baptist Church, 18498 Springs Road, Jeffersonton, will host Bible study Wednesday at 7 p.m. at the church and online. 540/937-5446; jeffersontonbaptistchurch.org.
St. Stephen's Episcopal Church, 115 N. East St., holds online adult Sunday school on Sunday at 9 a.m., morning prayer on Sundays at 10 a.m., centering prayer group on Wednesdays at 11 a.m. and noonday prayer on Wednesdays at noon. The DOK Lectio Divina group will reflect, mediate and pray selected Psalms on Tuesdays at 7 p.m. through Aug. 25. Send your email address or phone number to receive links to services. All contact information is kept confidential. The Culpeper Food Closet is in need of canned beef stew, canned spaghetti meals and Chicken Helper meals. Food donations may be dropped off Monday through Friday, 9–11:30 a.m., at 120 N. Commerce St., or make a monetary donation at ststephensculpeper/foodcloset.net. 540/825-1177; culpeperfoodcloset@gmail.net; Facebook: The-Culpeper-Food-Closet.
REGIONAL
First Baptist Church, 5340 Tidewater Trail, Loretto, will have drive-thru services on Sundays at 11 a.m. Remain in your vehicle and connect live at facebook.com/fbcloretto or on the conference line, 313/209-8800; access code 2610624#. Communion will follow the 11 a.m. service on first Sundays; bring your own water or juice and cracker to represent the blood and body of Christ. Bible study is held Wednesdays at 7:30 p.m. on Facebook and over the conference number. Moments of Inspiration for Seniors Citizens is held Thursdays from 6 to 6:30 p.m.; the conference line number is 425/436-6367; access code: 871111#. 804/443-5007.
Mount Zion Baptist Church, 18410 Chapel Drive, Triangle, will livestream services on the Mount Zion and Ken Gross Facebook pages. The men's ministry will conduct a virtual golf tournament to provide coats to needy children in Northern Virginia. Donations of $50–$100 per person are suggested, but any amount is appreciated. Donations should be made by Sept. 30 on the website or mailed to the church; for more information, contact Deacon Keeler at 703/402-1554. 703/221-6960; mtzbaptist.org.